19.03.2017 18:45 h
Allegri plays down Dybala knock, looks to Barca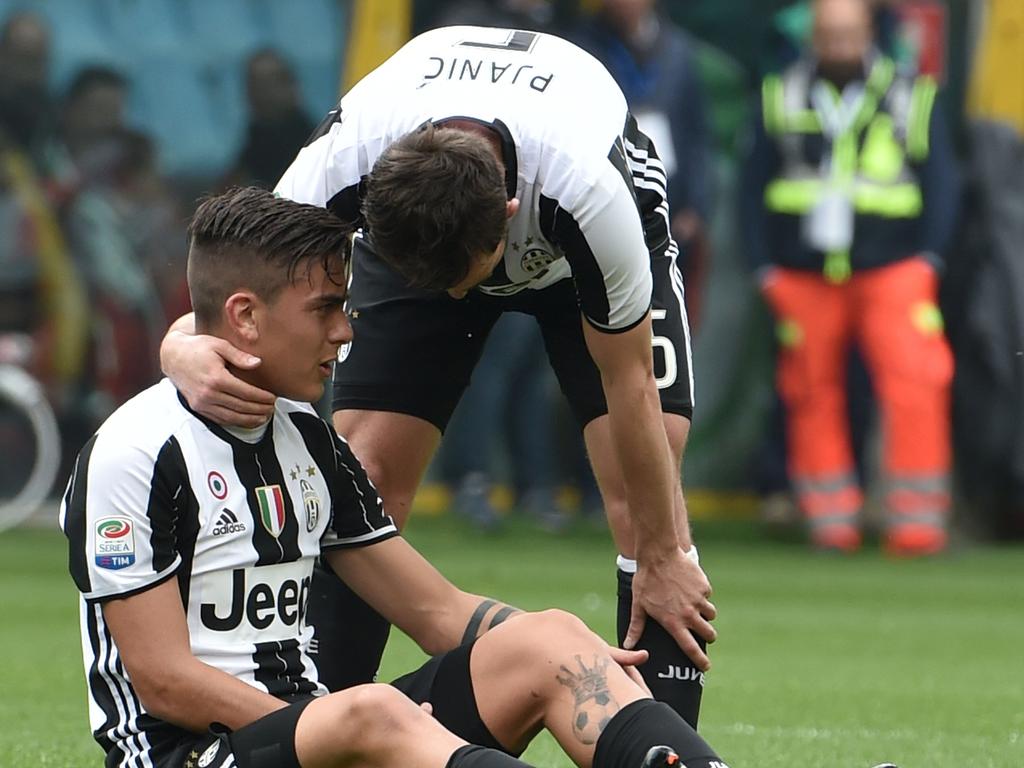 Massimiliano Allegri played down injury concerns over Juventus playmaker Paulo Dybala ahead of next month's Champions League clash with Barcelona after he was forced off early in Sunday's 1-0 win at Sampdoria.
"He felt his flexor muscle tighten at the back (of his leg)," Allegri told Sky Sport Italia. "We've been watching it for the past few days, but it shouldn't be a concern."
Dybala has come into a rich vein of form for the Italian champions of late as they look to stay in contention for an ambitious treble of trophies in what could be another record-setting season.
The Argentinian coolly beat Iker Casillas from the spot to secure a 1-0 last 16, second leg win over Porto on Tuesday that sealed a 3-0 Champions League aggregate win over the Portuguese.
He also hit a late, controversial winner from the spot to seal a 2-1 win over AC Milan last week that put the Turin giants within sight of a record sixth consecutive Serie A title.
But Dybala lasted less than half an hour on Sunday when he sat down on the pitch in pain before signalling his injury to the bench.
He was replaced by Mark Pjaca, who was one of several Juve players to miss the target as the visitors held on to Juan Cuadrado's seventh-minute header to claim a 24th victory of the campaign.
Napoli, 3-2 winners at Empoli, sit second at 10 points adrift although Roma can reclaim second spot and restore their eight-point deficit with a win later at home to Sassuolo.
Next month's Champions League quarter-final match-up will see Juventus meet Barcelona for the first time since losing the 2015 final 3-1 to the La Liga giants in Berlin.
Bu Allegri said the Italians should have nothing to fear.
"Facing teams like these should be the norm for a club like Juventus, and whether you go through or not, all the teams have to respect each other. I think we're doing that," he said.
"We will face Barcelona knowing that we can either exit or go through, but we'll do so on equal terms."