13.04.2017 16:51 h
China invests big in European clubs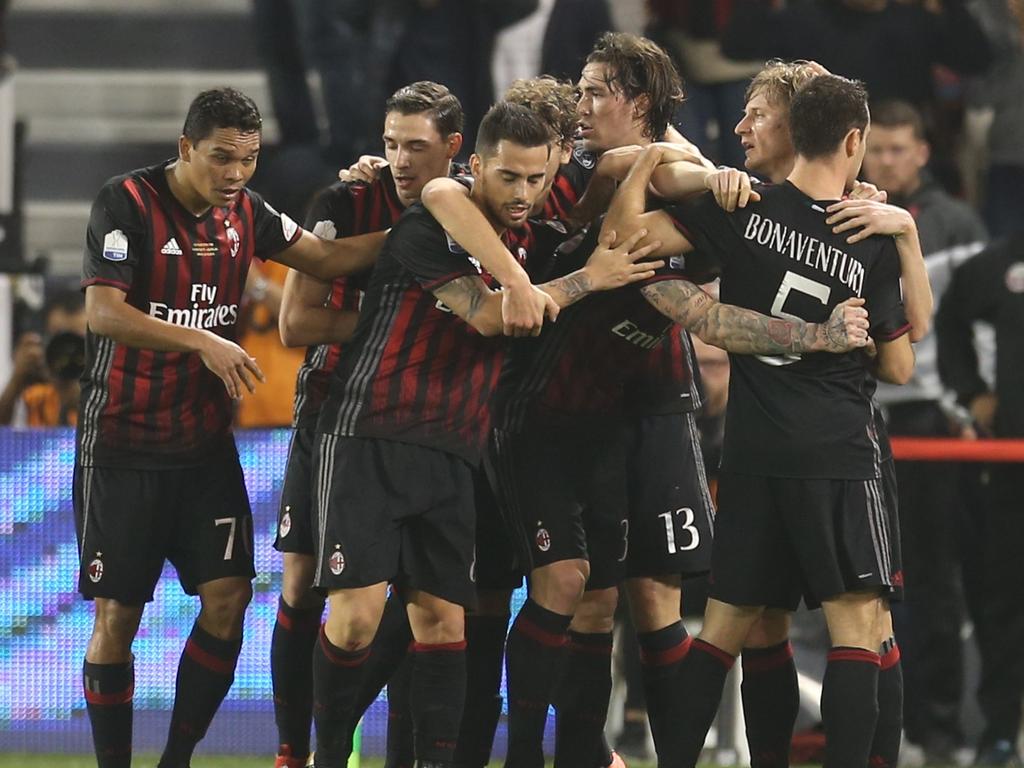 AC Mailand 1982
AC Milan is just the latest in a long line of European football clubs to be taken over by Chinese investors.
Under football fan president Xi Jinping, China has ambitions of hosting the World Cup and the country's top companies and richest entrepreneurs have rushed to pick up stakes in foreign clubs and buy foreign players for huge wages.
Here is a rundown of the main Chinese investment in clubs in Europe's major leagues:
MANCHESTER CITY
A consortium of Chinese state investment funds, China Media Capital and CITIC Capital, bought about 13 percent of City Football Group which controls Premier League giants Manchester City, New York City in the US Major League Soccer and Melbourne City in Australia. This month the group bought Uruguayan side Atletico Torque and they also have a minority stake in Japan's Yokohama Marinos. The deal was worth about 265 million pounds (350 million euros/$400 million).
WEST BROMWICH ALBION
Yunyi Guokai Sports Development, a Chinese investment fund headed by construction tycoon Lai Guochuan, bought an 88 percent stake in Premier League club West Bromwich Albion, for an estimated $250 million (230 million euros) in August 2016. Guochan says his aim is to establish Albion at the top of the league but he has not yet spent big at the club. The purchase completed a Chinese sweep of nearly all the top clubs around the Midlands city of Birmingham.
ASTON VILLA
Recon Holdings, a fund controlled by businessman Tony Xia, acquired Championship side Aston Villa, based in Birmingham, for 76.5 million pounds ($96 million) in June 2016. Recon specializes in information technology, healthcare, logistics and culture. Xia replaced coach Roberto di Matteo with Steve Bruce after just 11 games. Villa are not yet close to getting back into the Premier League however. Xia said this week that life in the Championship was "unpredictable".
WOLVERHAMPTON WANDERERS
The Fosun conglomerate, which owns the Club Med holiday resorts and is owned by Guo Guangchang, one of China's biggest tycoons, bought Wolves in July 2016 for an estimated 45 million pounds ($59 million), according to British media. Guo's group also said they wanted a place in the Premier League, but Wolves are stuck in 15th place in the Championship.
BIRMINGHAM CITY
Trillion Trophy Asia (TTA), headed by Hong Kong businessman Paul Suen, paid an estimated 12.3 million pounds ($15.4 million) for a 50.6 percent stake in Championship side Birmingham City who had been in receivership. Suen has provided new finances for Birmingham boss Gianfranco Zola, but the team are 18th in the second tier.
FC SOCHAUX
The historic French club of carmaker Peugeot has been owned by a Chinese LED lighting manufacturer since 2015. The Hong Kong-based company, whose parent company Tech Pro is based in the Cayman Islands, acquired the club for 7 million euros ($7.9 million). Some supporters have criticised the new owners who have faced financial troubles in Hong Kong. The club are struggling in mid-table in the second tier.
AJ AUXERRE
ORG Packaging Co Ltd, which specialises in metal can packaging, first invested 7 million euros ($7.7 million) to buy 60 percent of the French club in June last year, then increased its stake to 77 percent. James Zhou, the head of ORG, is particularly interested in Auxerre's reputation for bringing on young players, expertise that he hopes to export to China. The club hit trouble with fans after promising that former international Jean-Pierre Papin would become coach. Papin did not sign and Auxerre, once established in the top flight and French champions in 1996, are now 17th in the second division.