11.10.2017 13:18 h
Izzo pens new Genoa deal ahead of return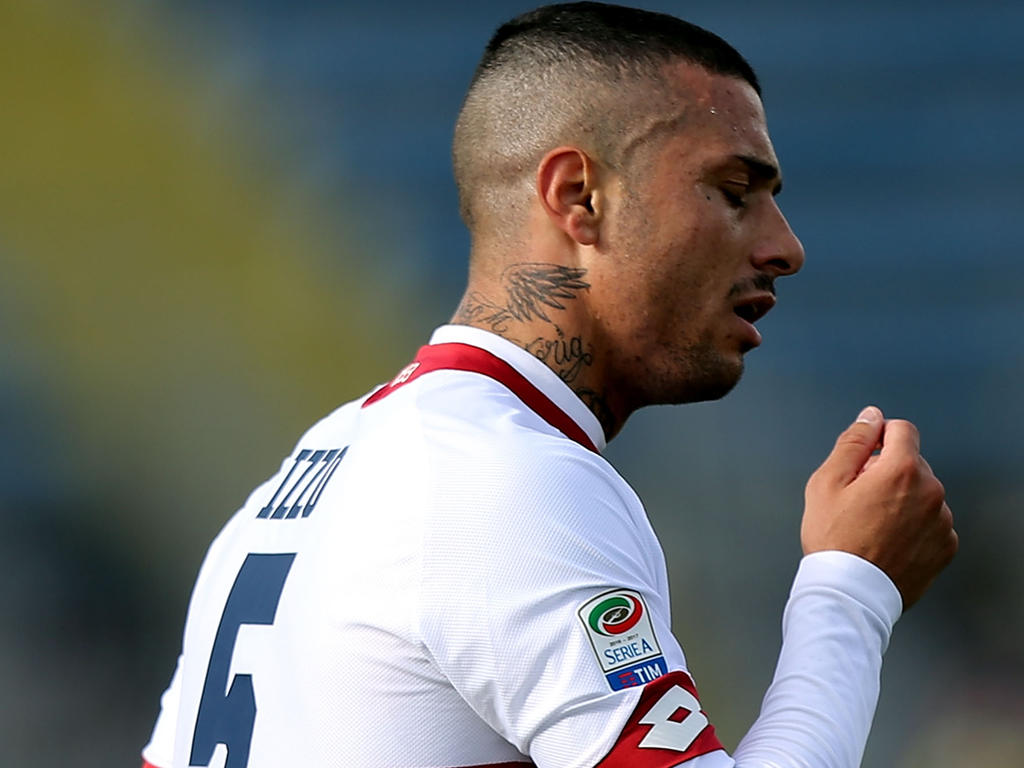 Italian defender Armando Izzo confirmed Wednesday he has penned a new contract with Serie A club Genoa ahead of his return this weekend after a six-month ban following a match-fixing scandal.
Izzo, 25, was given an 18-month ban from football and fined 50,000 euros ($59,000) in April for failing to report match-fixing at lower league club Avellino.
The ban was reduced to six months and the defender has since committed himself to Genoa in a deal reported to be until 2022 and is set to return against Cagliari on Sunday.
"I'm very honoured to be able to announce that I'll remain with the Genoa family," Izzo said on Instagram.
"In recent months, the board members, coaching staff, my teammates, fans and friends (real ones) have been close to me and you've made me feel alive when there were dark times and I'd leave training feeling down, knowing I couldn't play.
"I'm proud to have renewed my contract and I'm happy to be able to show my feelings, grit and attachment to these colours.
"I can promise maximum commitment, heart and soul whenever I wear this shirt!"
Izzo -- who arrived in Genoa in July 2014 -- thanked club president Enrico Preziosi for supporting him during "this absurd story".
Genoa are second last in Serie A with just two points from seven games.