19.03.2017 17:29 h
Hugs, kisses but no bite for Gestede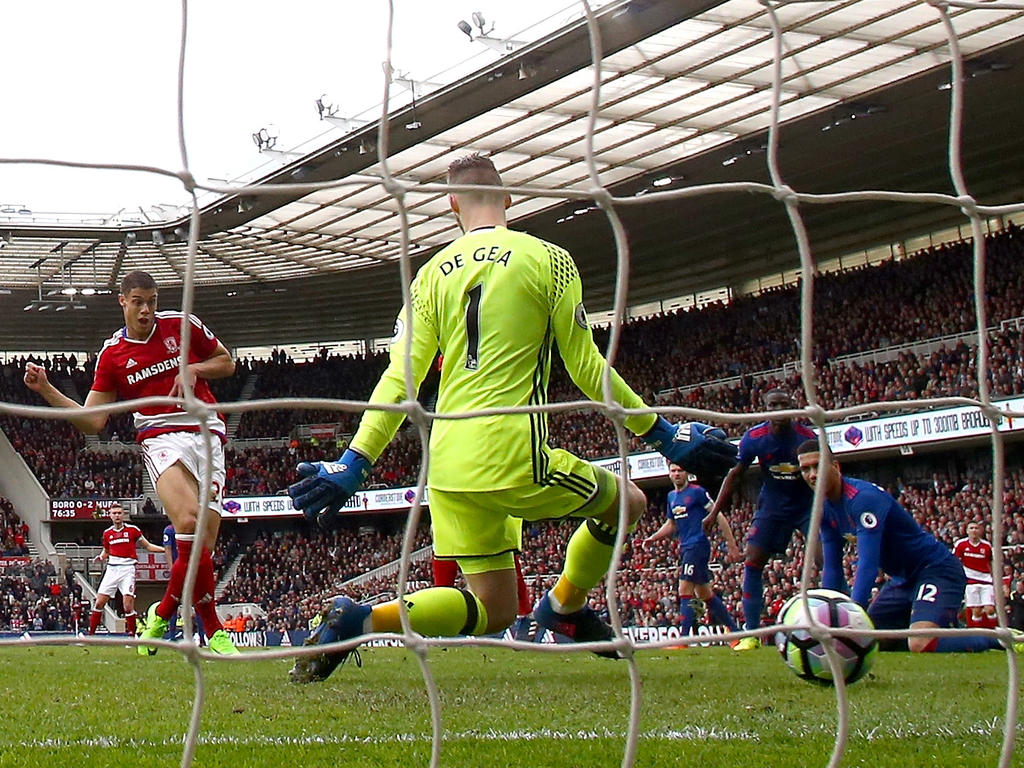 Middlesbrough striker Rudy Gestede laughed off suggestions he and Manchester United's Eric Bailly tried to bite each other during an angry clash at the Riverside Stadium on Sunday.
Gestede came off the bench to score for Middlesbrough in the 77th minute after his side had trailed 2-0.
Just before Antonio Valencia's late goal wrapped up a 3-1 win for United there was a heated exchange between Gestede and United defender Bailly, with players from both sides joining the argument.
Middlesbrough's Ben Gibson thought Gestede had been bitten by Bailly, but the striker denied any talk of there being a bite from either of them and television replays supported his claim.
"We had a few words together, it was nothing major," Gestede said.
"He gave me a hug and a kiss, that's it. I didn't feel anything.
"Ben thought he bit me, so that's why he reacted like he did. But I told him now we were just talking, there was no problem."