17.05.2014 03:09 h
Football: Ghana's 'Baby Jet' will make a noise at World Cup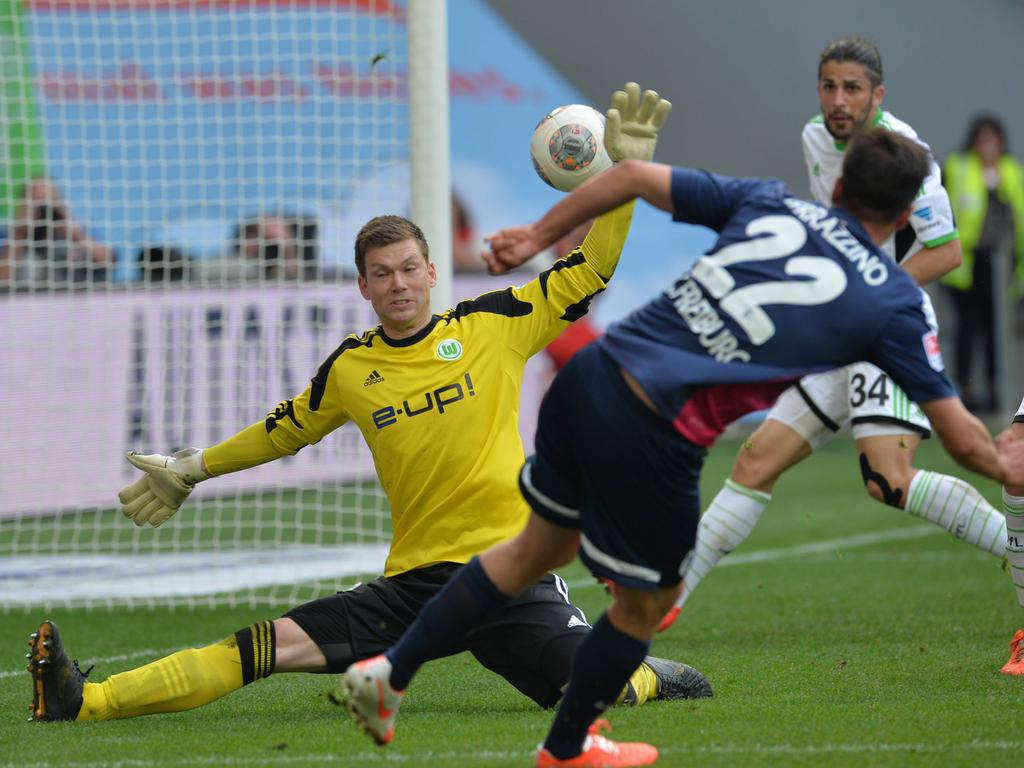 imago, imago sportfotodienst
Treffer zum Glück
Ghana skipper Asamoah Gyan will play a big role as the Black Stars aim to improve on a quarter-final finish from the last World Cup.
Gyan is one of Africah's most prolific strikers with 39 goals from 77 internationals -- one goal shy of the country's all-time record.
The 28-year-old is also a part-time music star who goes by the nickname 'Baby Jet', a boxing promoter as well as martial arts fighter and classic car collector.
Former Ghana captain CK Akunnor said Gyan is as much a talisman for the Black Stars as Didier Drogba for Ivory Coast.
"His leadership qualities are there for all to see and his influence on the team is like that of Didier Drogba on the Ivorian team," said Akunnor.
"His form is imperious with the Stars and will again play a key role if we are to have a good World Cup campaign."
Ghana defender Samuel Inkoom also backed Gyan to shine in Brazil.
"Asamoah Gyan has always delivered for the Black Stars and I know he will do same in Brazil,"the Platanias defender predicted.
"He was good in Germany, better in South Africa and I believe he will be fantastic in Brazil, too."
Four years ago, Ghana became only the third African team to reach the last eight of the World Cup when they lost after a penalty shootout to Uruguay.
Gyan missed a late penalty in extra-time that would have catapulted the Black Stars to the semi-finals.
"We left the last competition with a bang, although under strange circumstances," the player said.
"And the fans have still not forgotten about it, so I believe that they will still be waiting to see what we can do again this time."
"The team have been waiting a long time since the 2010 World Cup in which we reached the quarter-finals.
"Being so close to becoming the first African team to reach the semi-final was a great triumph but painful at the same time and we are really motivated to come back and achieve an even better result.
"I believe that we can only get better this time at the World Cup."
Gyan also missed from 12 yards in the semi-final of the 2012 Africa Cup of Nations against Zambia.
He was heavily criticised by the fans as a result and quit the national team but his mother begged him to reconsider his position -- and no longer take penalties.
Gyan will be a familiar face to European fans, having turned out for French side Rennes, English Premiership club Sunderland and Udinese of Italy before heading to the United Arab Emirates.
He has finished top scorer in the UAE league for a third straight season with 29 goals for his Dubai-based club Al Ain to justify his reported $100,000-a-week salary.
Ghana will again boast a host of top talent in midfield such as Michael Essien and Sulley Muntari but Gyan has proved to be the answer to the country's perennial goal-scoring problem.
For his third World Cup, the striker will again hope to rise to the occasion, despite a tough group that includes Germany and Portugal."
"In 2006, we were in the same group with Italy," he recalled.
"Italy went through to win the Cup and we made it instead of the US, who were rated fourth in the world around that time and Czech Republic were rated fifth in the world at that time.
"Ghana were the underdogs. And we were able to deliver.
"The same thing happened in 2010... So, it has happened before and I don't feel any pressure at all.
"We've got a lot of experience in the World Cup. We're going to make sure we make every Ghanaian proud by playing our normal game and we'll see what happens."