27.05.2014 11:35 h
Football: Tranmere appoint Edwards after sacking Moore over betting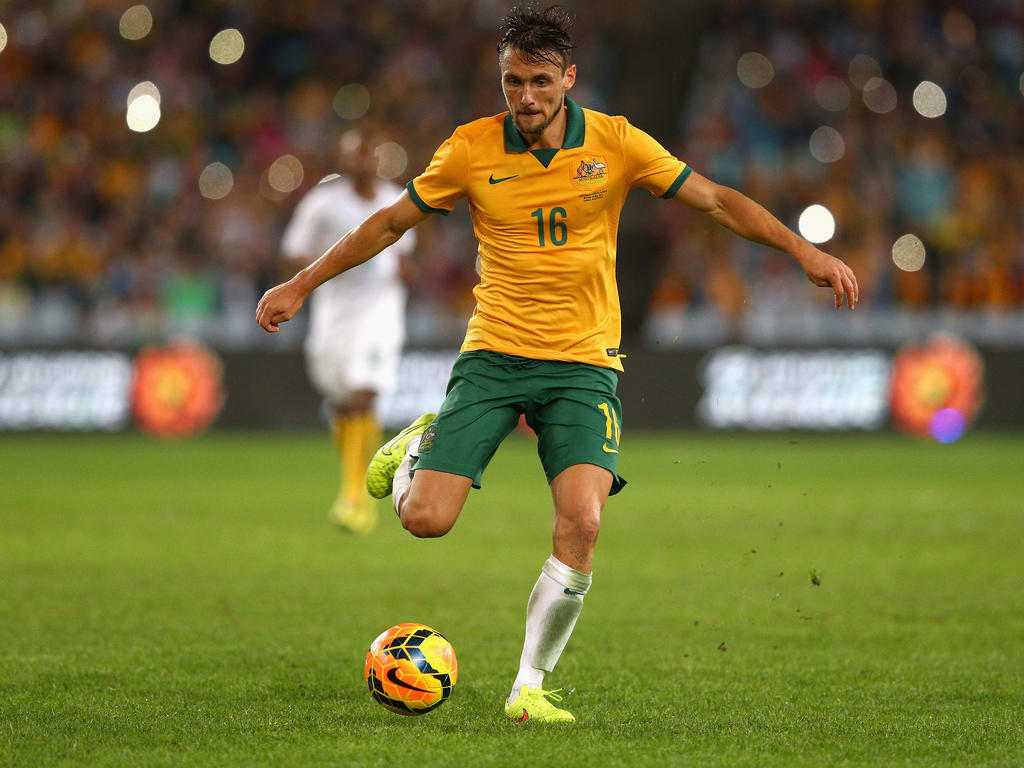 getty, Cameron Spencer
James Holland überstand den ersten Schnitt auf 27 Spieler
English fourth-tier side Tranmere Rovers have appointed Rob Edwards as their new manager, the Merseyside club announced Tuesday.
The appointment of the 41-year-old former Wales international comes after Tranmere suspended former manager Ronnie Moore in February after he was charged by the FA for breaching betting rules and then sacked him last month after he pleaded guilty.
When Moore, 61, was suspended Rovers were four points above the relegation zone, but under the caretaker charge of assistant manager John McMahon they won only four of their final 15 games and were demoted to League Two, English football's fourth tier, for the first time since the 1988/89 season.
Tranmere said Edwards had rejected a move to a Premier League side to come to Prenton Park.
"Tranmere Rovers have appointed former Welsh international Rob Edwards as their new manager," said a club statement.
"Edwards, 41, recently left Exeter City and has turned down a job at a Premier League club to take charge at Prenton Park.
"The former Preston defender was assistant manager at Exeter City where he played a key role as the club won successive promotions from the Conference to League One."
Edwards, who also played for Carlisle, Bristol City and Blackpool, added: "I believe I can develop a team at Tranmere Rovers the whole club and the whole of Wirral can be proud of."
Moore said last week it was "ridiculous" a £1 bet on behalf of a family member had led to him losing his job.
At a Football Association hearing at Wembley he was given a one-month suspended ban from football and a £2,000 fine after placing nearly 100 bets during the course of a three-year period.
But Moore said the bet with an online account used by three family members that really caused problems was a win double on Tranmere and Manchester United that yielded his sister-in-law's son a profit of under £4.
"It was a genuine, honest mistake, do people honestly think that I would put a £1 bet on my own team?
"I could understand if I had £15,000 on Tranmere to get beat, then I should get hammered into the ground, but it seems extreme to me that a £1 bet should cost you your job," he added.
Former Rotherham and Oldham manager Moore said he's been badly treated by Tranmere.
"I think it was an easy way out for them," he insisted. "Had we been top of the league, there was no way in this earth it would have happened.
He added: "It comes down to gross misconduct for a £1 bet...But as a manager of a football club I should have known the rules. I feel embarrassed that I didn't. I wouldn't have done it if I'd have known.
"I want to get back working...I have got nothing to be ashamed of. The FA have said that my integrity has not been called into question."