31.10.2014 11:21 h
World-leading goal-machine quits at 44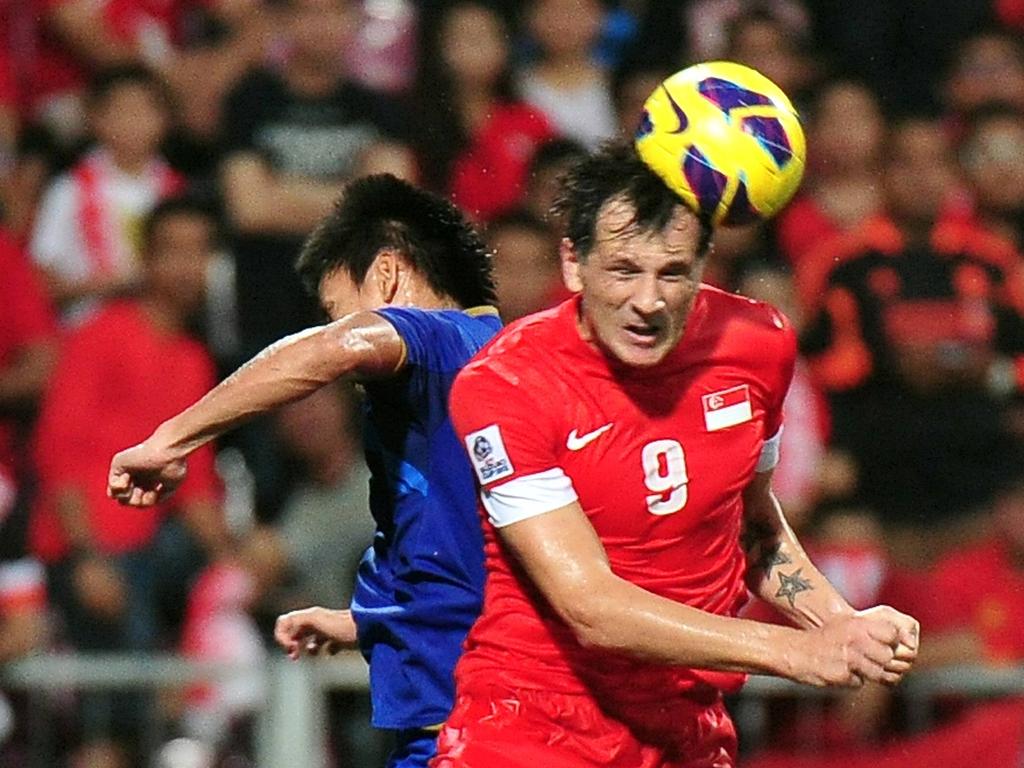 imago, imago sportfotodienst
Singapore great Aleksandar Duric will bid farewell to one of football's most extraordinary and prolific careers when he plays his last match on Friday at the age of 44.
The Yugoslav-born marksman is credited with more goals in a single league than any other active player, and he is the second oldest international goal-scorer in football history.
Along the way, Duric kayaked for newly formed Bosnia at the 1992 Olympics and played in Sweden, Hungary, China and Australia before making his home in Singapore in 1999.
The Tampines Rovers striker, with 376 Singapore club goals to his name, will sign off at Jalan Besar stadium with the cheers of a grateful public ringing in his ears.
"It's very emotional," the tall, rangy striker told AFP.
"A lot has been going through my mind. It's not easy -- I thought it would be much easier because I have prepared myself for the last 10 months.
"But when it came it's much tougher. It's a chapter in my life that's finished and I'm preparing myself for the next."
Duric made his debut for Singapore at the age of 37, after receiving citizenship, and compiled 24 goals in 53 games, helping his adopted country win two Southeast Asian titles.
He scored in the 3-0 win over Malaysia in 2012 at the age of 42 years and 105 days, second only to the US Virgin Isles' Keithroy Cornelius who found the net aged 43 in 2011.
The popular father-of-three has fired 330 goals in the S-League, lifting the trophy eight times, and has 46 in the cup competition which he has won on three occasions.
According to the International Federation of Football History and Statistics, Duric has the most goals in a single league of any active player worldwide.
Duric's globe-trotting journey started when he left the former Yugoslavia for a trial in Sweden, and was unable to return when war broke out in 1991.
Later, the talented junior kayaker was asked to represent Bosnia-Hercegovina at the 1992 Olympics in Barcelona, which he reached by hitch-hiking across Europe.
"I set some records and they will stay forever," Duric said. "I'm really proud of what I did but it doesn't mean much to me. It will mean more to the people and my kids."
He added: "I never imagined I would play until 44 but I knew I had to work extra hard and stay motivated -- motivation is the biggest factor in my life.
"It will be hard tomorrow morning when I wake up and there's no more dressing room, no fun with the boys and no more training and preparations for matches."