29.01.2015 08:24 h
Singapore defender Baharudin joins Melbourne City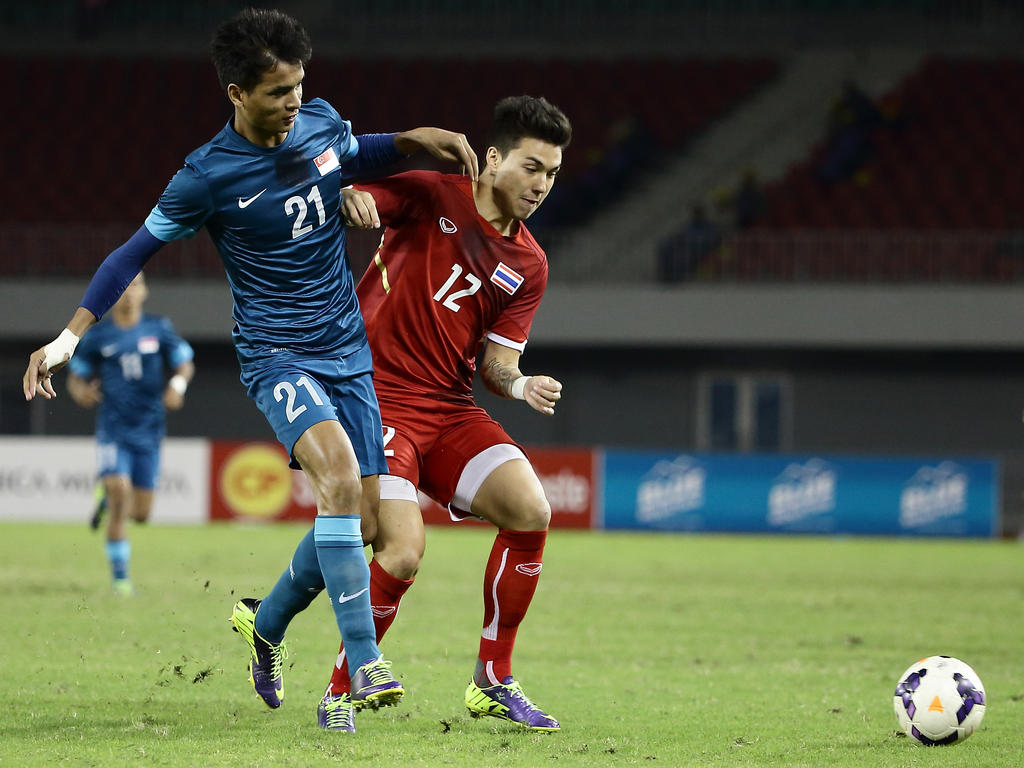 getty, Suhaimi Abdullah
Muhammad Safuwan Bin Baharudin (l.)
Singaporean defender Safuwan Baharudin has joined Melbourne City for the rest of Australia's A-League season, the club said Thursday.
Melbourne City said Baharudin, 23, impressed as a centre back and fullback earlier this month as during a training camp in Abu Dhabi arranged with the Football Association of Singapore.
"Safuwan is a mobile defender who is calm and composed on the ball and makes quick and good decisions," head coach John van't Schip said.
"He impressed the coaching staff while playing and training with us in Abu Dhabi and we believe he will fit in with our players and complement our style."
Baharudin started for City in their friendly match against United Arab Emirates' Al Jazira, with the club saying he performed well against Montenegro international and former Juventus forward Mirko Vucinic.
He also came off the bench to play against Ukraine's FC Dnipro Dnipropetrovsk.
Baharudin is one of several international signings announced by Melbourne City after they were bought by English Premier League giants Manchester City early last year.
Spanish star David Villa played a guest stint for the club at the start of the season.
Irishman Damien Duff, who was released by Fulham after their relegation from the English Premier League in May, joined Melbourne for one season, while former Hull City captain Robert Koren signed a two-year deal with the Australian side.