16.05.2018 13:12 h
Maradona named chairman of Belarus club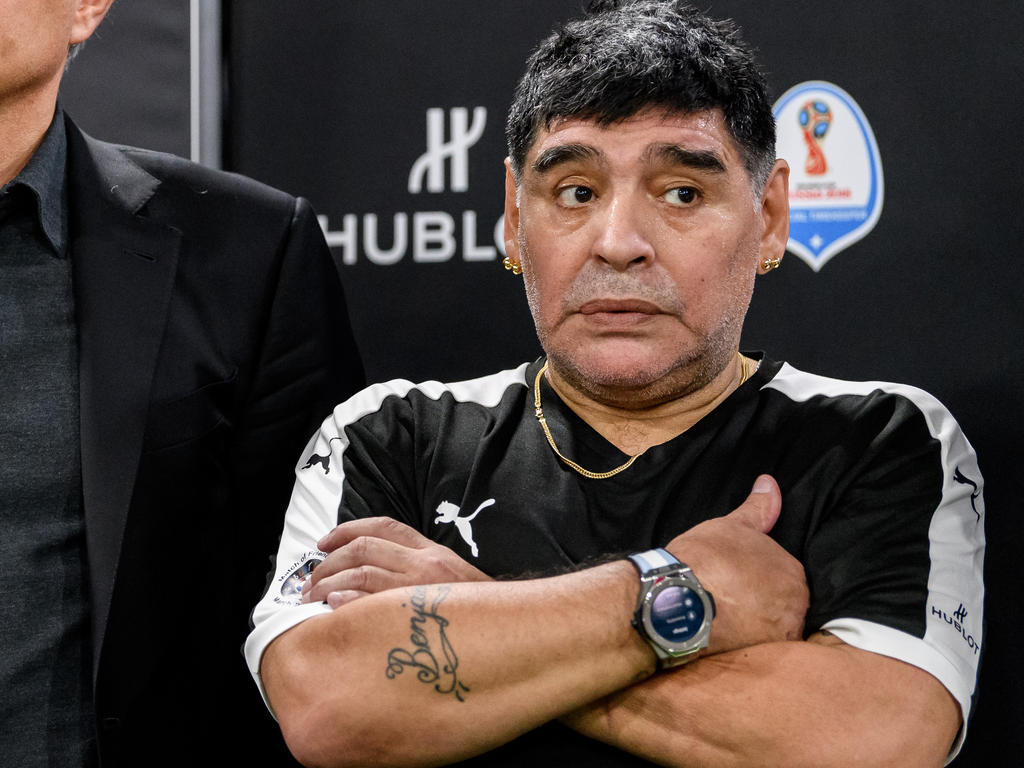 getty, Alexander Scheuber
Diego Maradona is coming to Belarus as chairman of a small top-flight club with big European ambitions.
The Argentine legend posted a photo on Instagram late Tuesday of what Dinamo Brest said was a three-year contract to serve as chairman of the board.
"Thanks for the trust and for thinking of me," Maradona wrote in his post.
Dinamo Brest also posted pictures of the 1986 World Cup winner holding up a green and red Belarusian flag while wearing a matching black T-shirt and shorts.
Maradona stepped down as coach of United Arab Emirates second division club Al-Fujairah last month after failing to secure their promotion.
Dinamo Brest were acquired by new owners three years ago who are intent on breaking the historic dominance of the country's two big sides: Dinamo Minsk and BATE Borisov.
The 57-year-old will be in charge of the team's transfer policy and strategic development.
"Will Maradona be able to help Belarusian -- particularly Brest -- football? I think the answer is obvious," said club spokeswoman Olga Khizhinkova.
She also insisted that the global star intended to spend most of his time in the small city on Belarus's southwest border with Poland.
"We are already looking for a place for him to live," Khizhinkova said.
"We expect that if not the whole time, he is going to spend a substantial portion of his time in Brest."
Dinamo currently sit eight in the 16-team Premier Division.
The club were formed in 1960 and spent their first 32 years in the Soviet Union's second and third divisions.
Dinamo were automatically promoted to top-flight Belarusian football when the Soviet Union collapsed in 1991.
They finished third in the inaugural Belarusian season but have never qualified for Europe.
The team's new owners have told Belarusian media that they intended to acquire new talent and invest significant resources in the club this year.
Khizhinkova said Maradona will come to Brest after completing a Russia World Cup assignment for Venezuelan television.