23.07.2018 16:51 h
Albania's Skenderbeu football club is No. 1 -- at match-fixing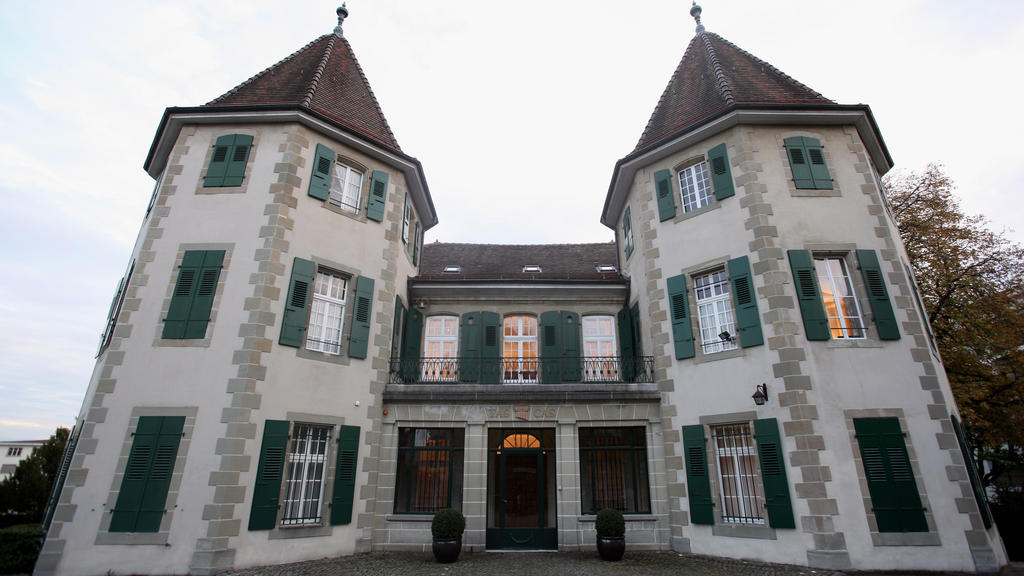 getty, Miguel Villagran
Two months ago Albania's top football club, Skenderbeu, was raising a trophy to the sky as confetti rained down on the team, gleeful after clinching their seventh national title in eight seasons.
But that joy is now a distant memory after the side was suspended from all European competitions for a decade -- the heaviest ever sanction imposed by UEFA.
The European sports body also slapped the team with a one million euro ($1.1 million) fine for what it claims was some of the most rampant match-rigging in football history.
"This club has been fixing football matches like nobody has ever done before in the history of the game," UEFA's ethics and disciplinary committee wrote in a damning report leaked in March.
Any lingering hope of a reprieve was dashed in June after the Court of Arbitration for Sport (CAS) in Lausanne confirmed that the suspension would go into force without waiting for an appeal, whose date has not yet been set.
For Skenderbeu, the ruling is nothing short of a "death sentence," said the club's president Ardian Takaj, who had hoped to bring the team to the preliminary rounds of the Europa League in July.
The team, named after the 15th century military commander Skanderbeg, is the only Albanian club to make it to the league's group stage.
Their blacklist from a future in European football has crushed a fervent fan base who gathered by the thousands in the team's home base in southeastern Korce in February pleading: "Do not kill our dream!"
Relying on its Betting Fraud Detection System (BFDS), which tracks irregular betting movements around games, UEFA estimated that 53 Skenderbeu matches had been fixed since 2010.
Those include national, European and "even in friendly matches", the sports body said, describing the practice as "persistent and recurrent".
Skenderbeu officials and players continue to insist on their innocence, but more than a few matches have raised suspicions over the years.
For example, in July 2015, Skenderbeu was leading Northern Ireland's Crusaders 2-1 at the end of regular time in Belfast before their fortunes suddenly turned.
At the end of the match "hundreds of thousands of dollars" were put on the bet that at least four goals will be scored, according to UEFA.
The Northern Ireland side then scored twice in a minute during the added time, thanks to slip-ups by Skenderbeu's defence and goalkeeper (3-2).
"If there is not a UEFA investigation into our game tonight, then there is something wrong," the Crusaders' goalkeeper, Sean O'Neill, tweeted at the time.
Club president Ardian Takaj, who owns a seaside hotel and used to run a TV channel, is furious over UEFA's allegation that he holds an "an influential role in illegal activities of Skenderbeu," including links with betting companies.
The 54-year-old firmly denies any wrongdoing and argues that UEFA is taking advantage of Albania -- a "small country, a small club with a small budget" -- to "promote its (BFDS) system".
"I do not think that UEFA would dare to take such a measure against a Western team... on the basis of doubts emerging from movements of the ratings," he told AFP.
The team's recently retired goalkeeper-turned-coach, Orges Shehi, said he was also offended by a report "founded not on proof but on rumours".
UEFA noted suspicious results in at least 46 of the former player's performances.
"The football is not an exact science, we see even more serious mistakes all the time," the 41-year-old said.
Justice now rests in the hands of Albania, a gambling-mad country rife with corruption and impunity for elites.
Armando Duka, the president of Albania's football federation since 2002, says he is following up on the UEFA report and has asked the prosecutor's office to open investigations.
Match-fixing "is not an Albanian phenomenon, but a European phenomenon," said Duka, who celebrated with Skenderbeu when they lifted the Albania Cup in May.
But Artan Shyti, president of the country's betting companies federation, notes that Albania has been slow to probe such crimes in the past.
UEFA tried to start a joint investigation with Albania seven years ago, but was met with "a lack of cooperation from the authorities," said Shyti, who is also a rector at the University of Sports in Tirana.
There are 4,000 betting offices the country of 2.8 million, not including the illegal bookmakers and websites that are of the biggest concern, said Shyti.
While Prime Minister Edi Rama has said he intends to shutdown those online betting rings, calling them a hub of "economic crime", the task is easier said than done.
Shyti says one solution would be to shift some tax revenue from legal betting to the clubs in order to diminish the temptation of "illegal financial sources".
But before that, key questions about Skenderbeu remain.
In fact, the UEFA report left much unanswered: "Who was betting? Who won? And who should go to prison?" Shyti asks.