13.09.2018 18:16 h
Uruguayan first footballer in Colombia punished for racism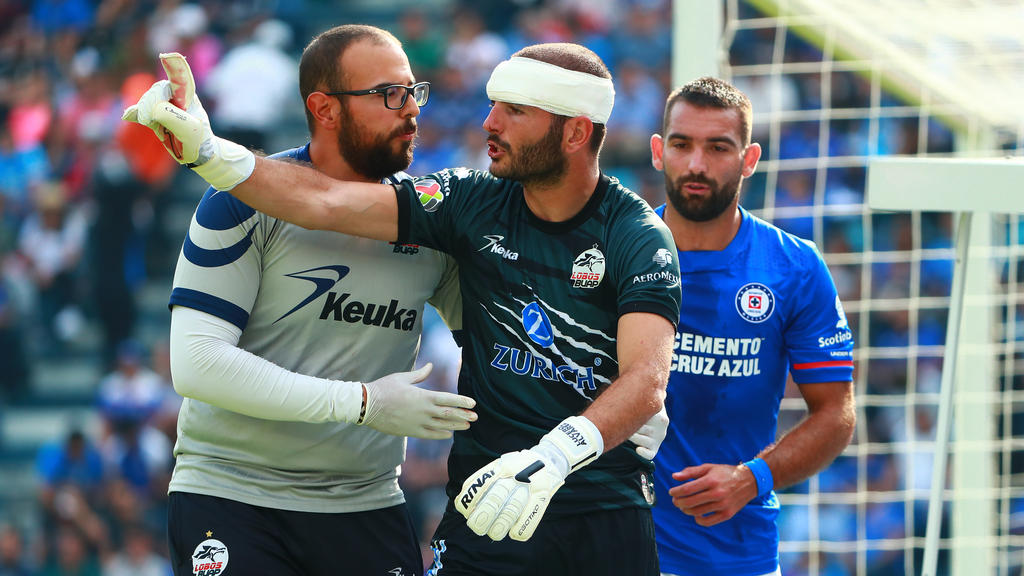 getty, Hector Vivas
Lucero Alvarez (M.)
Uruguayan goalkeeper Lucero Alvarez has become the first player in Colombian football history to be punished for racist abuse, the country's football league said in a statement.
The Rionegro 'keeper was sanctioned over "discriminatory language based on race" directed against Once Caldas coach Huberth Bodhert during a match on Monday won 1-0 by Rionegro.
Alvarez has been banned for eight matches and fined 31 million pesos ($10,250).
The 33-year-old denied using racist language but admitted to insulting Bodhert.
"I insulted him, of course, that's normal on the pitch," Alvarez told Blu Radio. "But I didn't call him black."
Bodhert was himself suspended for two matches and fined just over 500,000 pesos ($172) for "rude and offensive language" directed at Alvarez.
During the post-match press conference, Bodhert claimed he had reproached Alvarez for insulting rival midfielder Johan Carbonero over his skin color.
"I told him to show some respect, that foreigners can't come over here... and treat us badly. We're proud to be black," said Bodhert.
On Blu Radio, both men apologized for their behaviour.
Although this was the first time a player was punished for using racist language, since 2012 several clubs have been sanctioned over racist chanting by their fans.
Just over 10 percent of Colombians have African descent, according to the last census in 2005.