20.11.2018 10:35 h
Carrasco wounds Dalian team-mate in training bust-up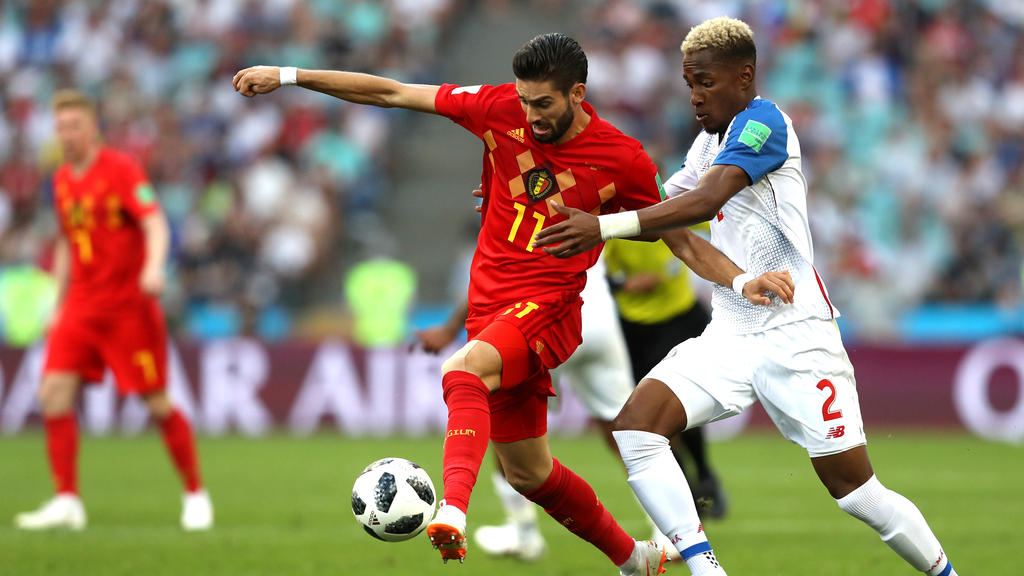 getty, Francois Nel
Belgian international Yannick Carrasco left a Dalian Yifang team-mate needing hospital treatment for a nose injury after the pair scuffled in training at the Chinese Super League (CSL) club.
The 25-year-old winger, who scored to help save his side from relegation on the last day of the season, apologised in a video released by Dalian on social media on Tuesday.
Carrasco, who joined Dalian from Atletico Madrid in February, said that he offered Jin Pengxiang 10,000 euros compensation after the bust-up.
"It was at a training session, because of a collision we had some small conflicts that eventually caused his nose to be injured," said Carrasco, who scored seven goals and made nine assists in 25 CSL games for Dalian.
"From my point of view, I think Jin Pengxiang is a good player and a very good person.
"I also want to apologise to him because sometimes in football, including during training, there are many times when an unfortunate collision like this could happen.
"I also hope that he can recover as soon as possible."
He gave no further details. The exact nature of Jin's injuries was unclear.
The incident happened in early August but has only emerged now -- more than a week after the Chinese season ended -- possibly because Dalian did not want it to overshadow their relegation fight.
The 28-year-old Jin, who was on loan from Beijing Guoan, played just once for Dalian, prior to the fracas, but did not appear again for the rest of the campaign.
Carrasco featured for Belgium at the World Cup and has 34 caps for his country.