27.03.2020 06:47 h
Australia football body slashes staff as virus shutdown bites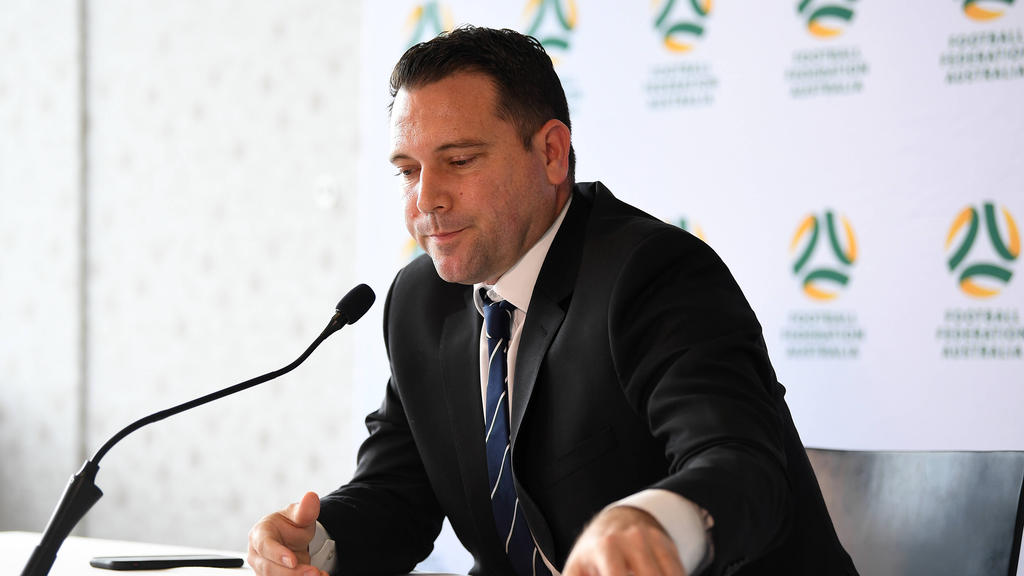 JOEL CARRETT via www.imago-images.de
Football Federation Australia (FFA) Chief Executive Officer James Johnson
Football Federation Australia sent home 70 percent of its staff Friday in a bid to survive the coronavirus pandemic, as other sports were locked in crisis talks on how best to weather the storm.
Despite holding out to be one of the last competitions in the world still playing, the plug was finally pulled on the A-League this week with soccer countrywide now at a standstill.
FFA chief executive James Johnson said the shutdown would inevitably hit revenue streams hard, including national registration fees, broadcast money, sponsorship, and ticket sales.
"So we have needed to adjust our operations to ensure that we can remain operational, forcing us to take the unfortunate decision to stand down approximately 70 percent of our workforce," he said.
FFA employs around 100 people and while some were switched to part-time, others are going on paid leave when possible and "a number of staff members" were forced to take time off without pay.
There was no mention of players taking pay cuts.
Football is not Australia's most popular spectator sport, but more than two million people play the game and Johnson insisted it was only a "temporary stoppage".
"We need a strong national governing body in place and a team ready and able to get back to work as soon as possible, as football will play an essential role in the recovery of our nation post COVID-19," he added.