10.11.2013 07:22 h
Football: China marks Guangzhou AFC win with hope for future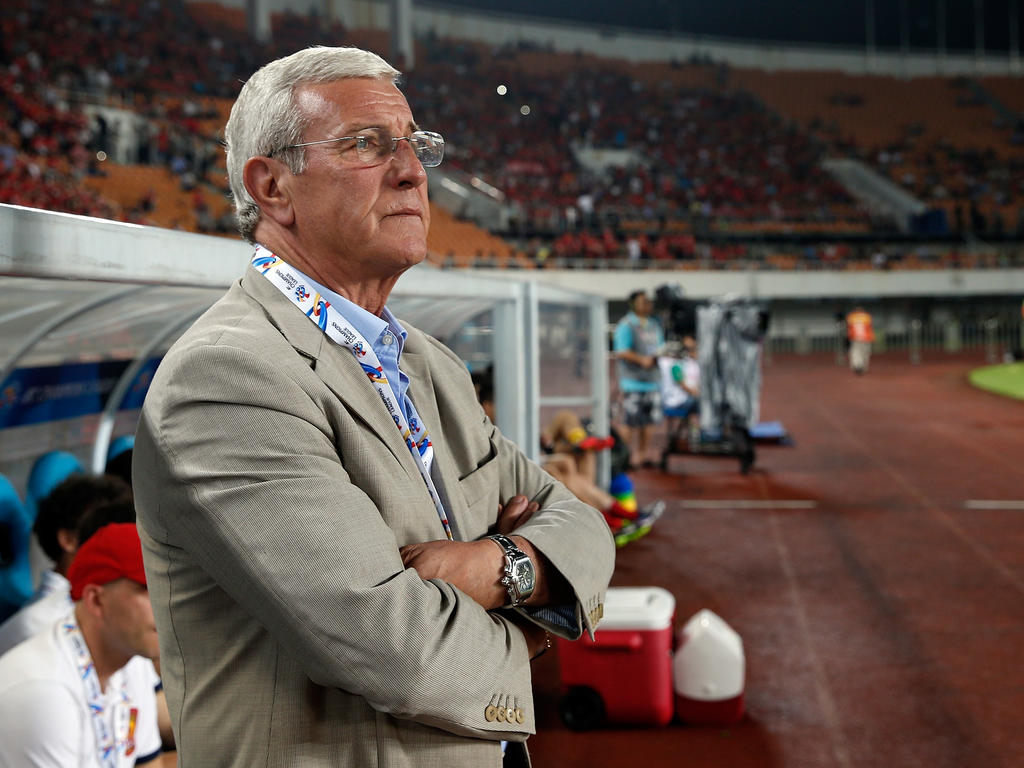 getty, Lintao Zhang
Weltmeister-Trainer in China
Football fans across China on Sunday celebrated Guangzhou Evergrande's AFC Champions League victory but some cautioned that it had little bearing on the fortunes of the struggling national team.
Evergrande on Saturday became the first Chinese side to rule Asia since Liaoning, who won the forerunner event the Asian Club Championship in 1990. They drew 1-1 at home against FC Seoul to win the two-legged tie on away goals after a 2-2 draw in South Korea.
The win for coach Marcello Lippi's big-spending side sparked joy in China, with more than 13,000 people posting on the club's official microblog. Most offered congratulations to the Chinese Super League champions.
"We're confident to see the future of Chinese football because of you Evergrande," a fan using the handle Yanjin Robert said in an Internet posting.
But some fans said the victory would do little to help the national side, which failed to qualify for next year's World Cup in Brazil and are languishing at 97th in the world rankings.
"Even the Evergrande championship won't change the third-class level of Chinese football. Chinese football will remain an onlooker in next year's World Cup," said Yang Er on his microblog.
"The Evergrande championship represents the pride of China, but does not stand for the level of Chinese football. Be more objective and calm down, get excited when we're really stronger," he added.
China finished behind Iraq and Jordan in their qualifying group for the 2014 World Cup, failing to make it through to the final stage of Asian qualifying.
Chinese football has also been tainted by years of corruption involving officials, referees and players.
A three-year investigation into match-fixing led to 33 people being banned for life and the Shanghai Shenhua club being stripped of the 2003 league title earlier this year.
Another fan added a sour note to the celebrations, saying the moneybags club had bought their success.
"Evergrande does not prove anything except they're rich. They 'purchased' the coach and all key players of the team," Ai Li Ze said.
"Is an Asian championship worth such high-profile celebration? We can't even get an entry ticket to the World Cup."
Evergrande is coached by Italian manager Marcello Lippi. South American flair -- in the form of Argentine Dario Conca and Brazilians Elkeson and Muriqui -- along with the bulk of the Chinese national team, have helped the club reach the summit of Asian football.
The China Football Association said it was the highest honour for a Chinese club since the 2009 restructuring of the AFC Champions League.
The Beijing-based governing body added it hoped Evergrande would achieve "excellent results" at the Intercontinental Club World Cup in Morocco next month, which features the likes of European champions Bayern Munich.