20.01.2015 15:55 h
Iraq star Mahmoud yanked from penalty duty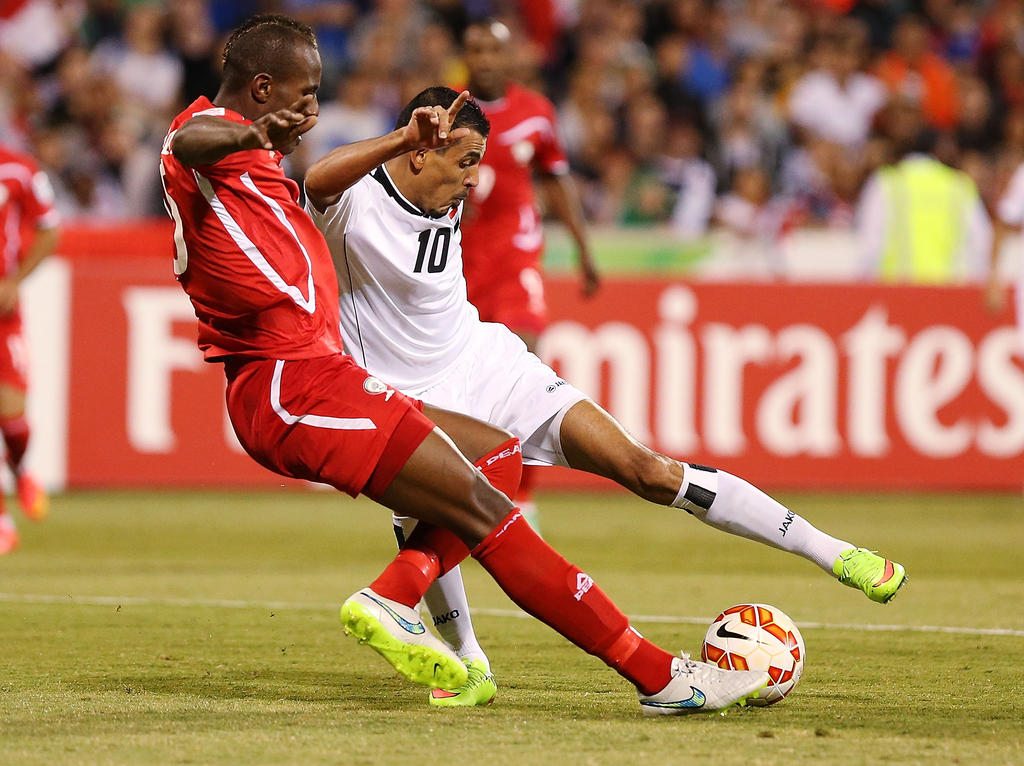 Iraq boss Radhi Shenaishil wasted no time in pulling talisman Younis Mahmoud off Asian Cup penalty duty after the captain's spot-kick woes contined on Tuesday.
Mahmoud, the hero of Iraq's 2007 Asian Cup win, propelled Iraq to a 2-0 win against Palestine and the quarter-finals with a powerful header on 48 minutes.
A late Ahmed Yaseen strike made the win secure but Mahmoud should have settled it just before the hour-mark when he stepped up for the penalty after a push on Justin Meram.
But Mahmoud's tame effort was saved -- his second botched penalty in a row, after he messed up a "panenka" attempt in the 1-0 warm-up defeat to Iran earlier this month.
Mahmoud, 31, is knocking on the door of Hussain Saeed's Iraqi record of 61 international goals, but Shenaishil had no hesitation in dumping him as his penalty-taker.
"The coaching staff have the players practising penalties every day," said the coach, on loan for the Asian Cup from Qatar Sports Club.
"Today I had selected Younis to take the penalty because he just needs a couple more goals to become Iraq's top scorer," he added.
"But to be honest with you, in the matches coming up it's a serious decision and we will not let him take the penalties any more."
Mahmoud entered Iraqi folklore when he scored the winning goal in the final against Saudi Arabia eight years ago but he has been without a club side for a year.
Iraq take on arch-rivals and three-time Asian Cup winners Iran in Canberra on Friday for a place in the semi-finals.