17.07.2015 03:30 h
Battle-hardened US ready for Cuba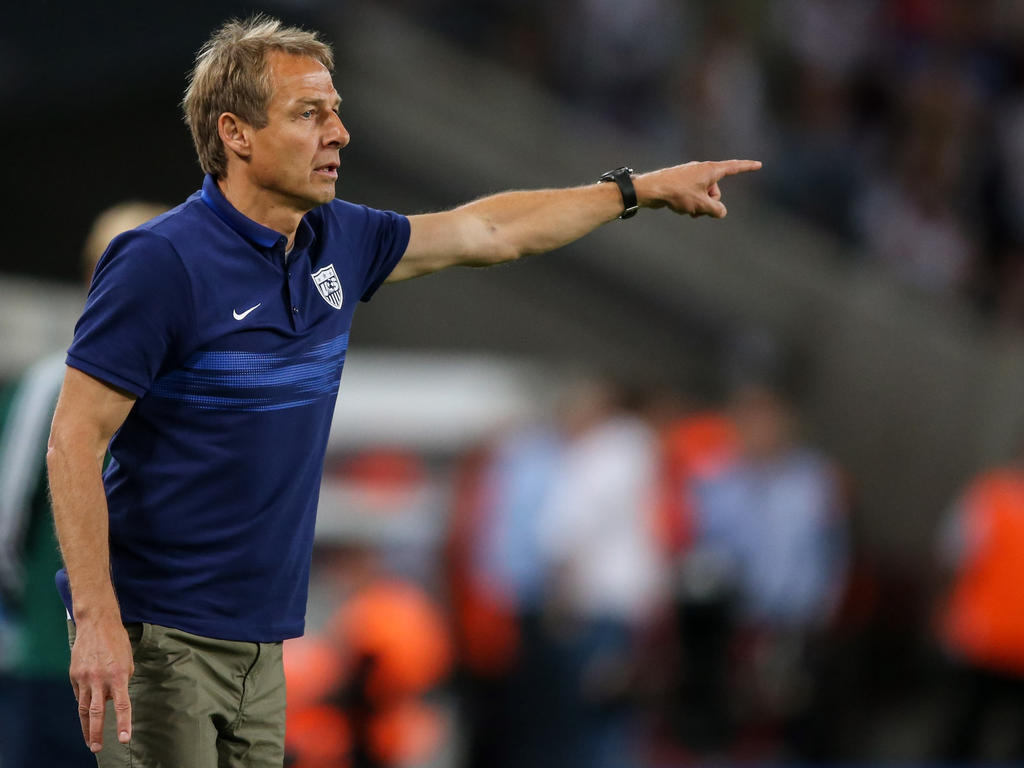 getty, Simon Hofmann
United States coach Jurgen Klinsmann believes his battle-hardened players will carry a precious advantage over their rivals as they prepare for a do-or-die Gold Cup quarter-final showdown with Cuba here Saturday.
The defending champions arrived in the last eight as winners of Group A, where they notched wins over a combative Honduras side and a physical Haiti before securing a hard-fought 1-1 draw with Panama.
Klinsmann is delighted that his team were given a thorough test during the group phase, saying it has honed his squad's competitive instincts as they enter the decisive knockout rounds.
"It can only benefit you if you've had real games already in the group phase," Klinsmann said.
"Two years ago, we had Belize and Cuba and things looked very easy," he added, referring to one-sided results in the first round of the 2013 tournament.
"Going into this tournament, we needed to be on our toes from the first second and we were.
"Now it's about knockout games. It's do-or-die. There's no calculation involved anymore, there's no fixing afterwards. You have to win the games now."
The USA and Cuba have not played each other since that last meeting in the first round of the 2013 Gold Cup, when Klinsmann's men registered an emphatic 4-1 win.
That result underscored more than 60 years of American dominance in football fixtures between the two former Cold War rivals, whose governments are preparing to normalise diplomatic relations after decades of isolation.
Cuba have only beaten the United States once, a 5-2 win in a 1947 friendly in Havana, when American soccer was in its infancy.
All the indicators point to another American victory on Saturday in Baltimore as the two teams meet for the 11th time.
Cuba however will head into the game buoyed by their Houdini act from Group C to reach the last eight.
The Cubans were thrashed 6-0 by Mexico in their opening game before losing 2-0 to Trinidad and Tobago.
Yet a 1-0 upset over Guatemala on Thursday saw them scrape into the knockout rounds as one of the two best third placed sides.
The fact that Cuba continue to remain afloat in the competition is all the more remarkable given the turmoil which has accompanied their campaign.
Visa issues prevented coach Raul Gonzalez and several players arriving in time for the start of the tournament, while the squad has also been depleted by the reported defections of four players.
The winner of the USA v Cuba quarter-final will face the victor of the other last eight match taking place on Saturday in Baltimore, between Haiti and Jamaica.
Sunday sees the two other quarter-finals taking place in a double-header at East Rutherford, New Jersey, with the tie of the round featuring a battle between 2014 World Cup qualifiers Costa Rica and Mexico.
Costa Rica have so far struggled to rediscover the form which saw them emerge as one of the revelations of the World Cup in Brazil last year, where they beat Italy and Uruguay during a run to the last eight.
But only a late goal-line clearance from captain Bryan Ruiz prevented the Costa Ricans from suffering an embarrassing defeat in their final Group B game against Canada on Wednesday, which ended in a 0-0 draw.
Mexico meanwhile will be looking to shore up a suspect defence which was repeatedly breached in a thrilling 4-4 draw with Trinidad on Thursday.
The winner of the Mexico-Costa Rica duel will face either Panama or Trinidad in the semi-finals.