16.10.2015 10:42 h
Slutsky returns to CSKA day job as United loom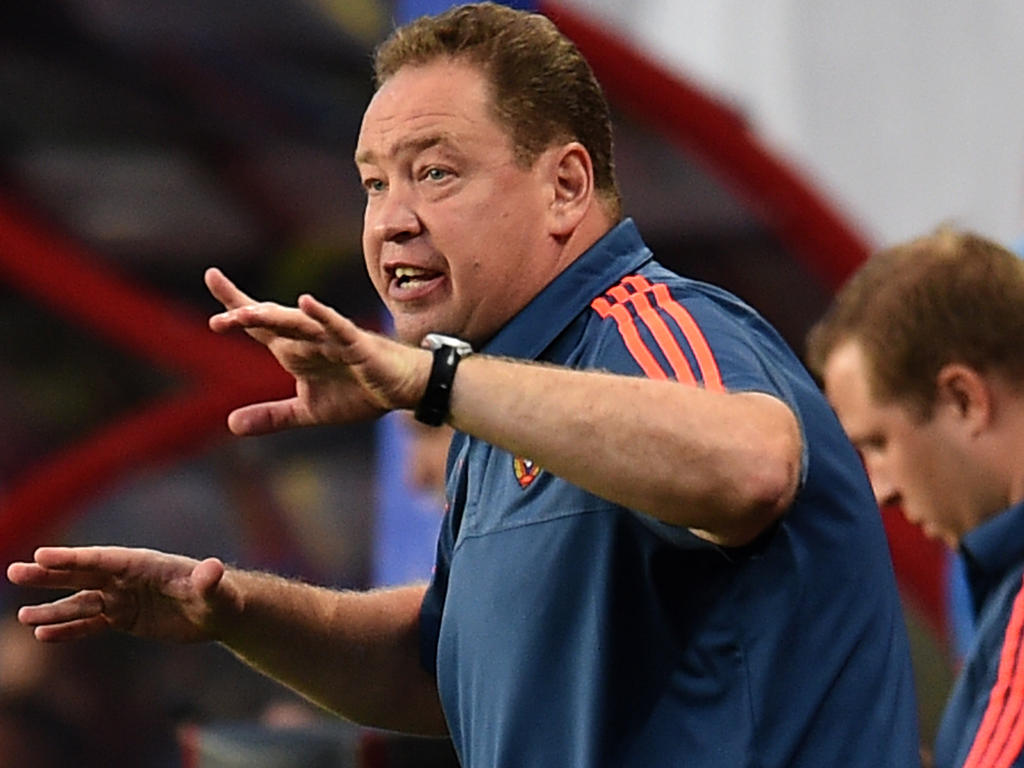 getty, Epsilon
Leonid Slutsky, fresh from securing Russia's qualification to Euro 2016, returns to his day job Saturday as boss of CSKA Moscow who host Ural Yekaterinburg ahead of Manchester United's visit next week.
Slutsky worked his magic on Russia, restoring the 2018 World Cup hosts' fortunes after the sacking of Fabio Capello in August to engineer four qualifying wins out of four and a ticket to France for the finals.
And his CSKA side are also enjoying the fruits of his expertise.
The only team in the Russian Premier League to remain unbeaten CSKA enjoy a five-point lead over city-rivals Lokomitiv at the top of the table.
A win would be the perfect prep ahead of United's arrival for United next Wednesday.
"It was a happy occasion for the entire country when we claimed a Euro berth," he said. "We're all happy and proud of making that.
"But now we need to revert back to the season's remaining objectives: the national championship and Champions League.
"I expect a tough match on Saturday as the club leaders often experience problems in the domestic league after returning from their international duties.
"We cannot allow ourselves to take any liberties against Ural as we want to maintain our lead in the league."
Two-time former champions Lokomotiv meanwhile face a stern test of their title ambitions when they face city rivals Spartak on Sunday.
Russia's most successful club Spartak have chalked up 74 wins in this Moscow derby that dates back to 1936, while the railway-backed side have 31 wins to their name with 31 stalemates.
Lokomotiv head coach Igor Cherevchenko believes that the upcoming clash with Spartak will unlikely differ from any other league match.
"Lokomotiv's general policy is to try to achieve a maximum result in every single match regardless of the opponent's name," he said.
"Of course Spartak is a big name in Russian football and any Moscow derby is a very special case but we play for the win in every game. We'll stay above Spartak in any circumstances but we're set to win on Sunday."
Reigning champions Zenit St Petersburg, who beat Rostov 3-0 in their last Premier League run out to end a four-match winless streak, will try to continue their revival against strugglers Kuban Krasnodar.
Zenit sit third, eight points behind CSKA, and need a win on Saturday to keep tabs on the Red Army side.
Zenit players said they believed that they are capable of closing the gap.
"An eight-point gap is not a disaster," Italian wing-back Domenico Criscito said.
"We'll do our best to come up with the leaders. I don't believe they will manage to avoid losing points over the remainder of the season.
Zenit boss Andre Villas-Boas will once again be missing from the bench as he serves his six-match suspension for pushing an official in Zenit's defeat to Samara in August.
Fixtures (all times GMT)