13.11.2015 00:38 h
Socceroos confirm travel to Bangladesh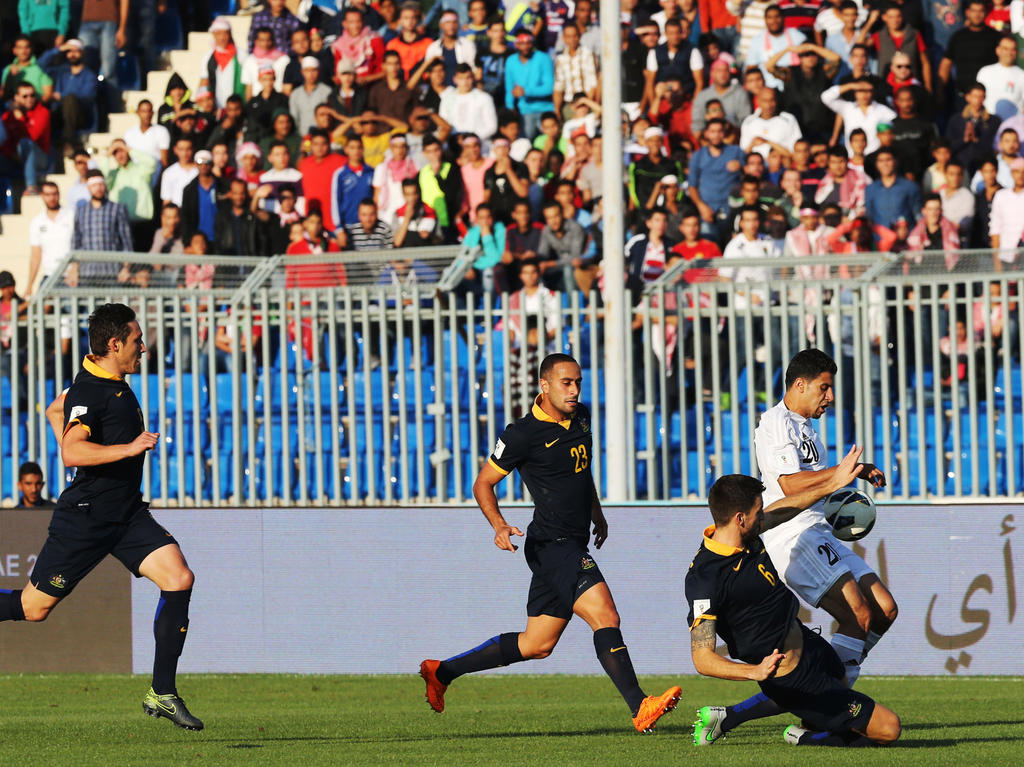 getty, Salah Malkawi
Australia confirmed Friday that the Socceroos will travel to Bangladesh for their World Cup qualifier, with Football Federation Australia saying they were happy with the security plans in place.
Australia scrapped a two-Test cricket tour of Bangladesh last month, citing terrorism fears after official warnings militants may target Western interests, placing the November 17 football match in Dhaka in doubt.
But the FFA said Friday that the decision to travel Bangladesh had been taken following on-going discussions with the governments of Australia and Bangladesh, the Bangladesh Football Federation, FIFA and the Asian Football Confederation.
"Right from the outset our number one priority has been the safety of our staff and players," chief executive David Gallop in a statement on the FFA website.
"Over the last month we have undertaken an extensive intelligence and risk management operation, driven by our world class security advisors and the relevant government and security agencies, and we are happy with the plans put in place."
An FFA security delegation has been in Dhaka since Saturday to check security plans ahead of the Socceroos arrival in Dhaka on Monday.
The Socceroos will leave Sydney on Saturday -- after beating Kyrgyzstan 3-0 in Canberra on Thursday night -- and spend time preparing in Singapore before flying to Bangladesh the day before the game.
"Leading into the game against Kyrgyzstan we decided that if we travelled to Bangladesh it would be best to break up the trip so the players can properly recover from the first match and the travel they have already had to undertake to arrive in Australia," coach Ange Postecoglou said in the same statement.
"We have previously prepared in Dubai for matches and flown in late and we feel under the current situation this is the best preparation for what we believe will be a tough match against Bangladesh."
The FFA urged fans to carefully consider any plans to travel to Bangladesh for the match.
"While we are satisfied all parties have been able to put together a security operation to mitigate risk for the team heading to Bangladesh it is beyond the ability of FFA to implement and monitor safety plans for those outside the team," Gallop said.
"We suggest fans carefully consider the travel advice on the (Australian government's) Smartraveller website."