29.11.2015 16:47 h
Sharpshooter Khalil bags Asian player of the year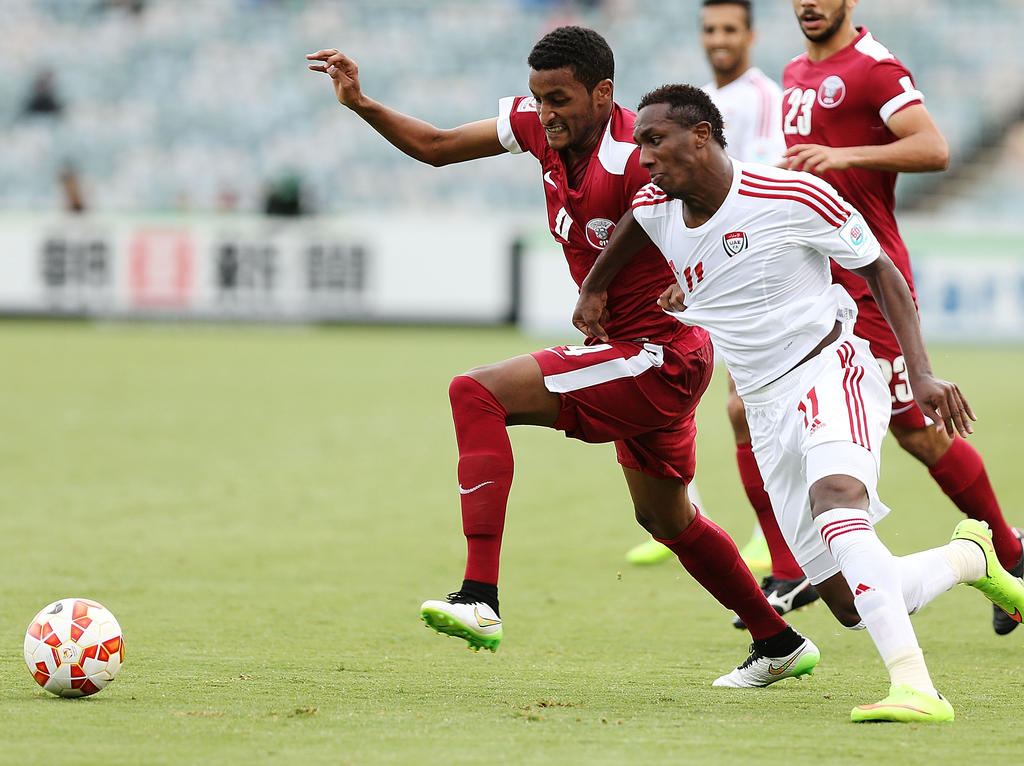 getty, Stefan Postles
UAE sharpshooter Ahmed Khalil was named Asian footballer of the year at a glitzy ceremony in India on Sunday, beating off strong competition from compatriot Omar Abdulrahman and China's Zheng Zhi.
Khalil was showered with glittering confetti after he received the award from Asian football boss and FIFA leadership hopeful Sheikh Salman bin Ebrahim Al Khalifa at the show in Gurgaon, near New Delhi.
The former youth player of the year's six goals fired Al Ahli to the AFC Champions League final against Guangzhou Evergrande, and he was also key to UAE's third-place finish at January's Asian Cup.
"My feeling is something I cannot explain... this award means a lot to me. This achievement is not for Ahmed, it's for all the people in the Emirates," Khalil told reporters.
Khalid's victory denies Evergrande and China captain Zheng a second Asian player of the year award, and also means disappointment for Abdulrahman, known as "Amoory".
The mop-topped playmaker dazzled with his performances at the Asian Cup but Khalid's performances in the AFC Champions League helped tip the balance in his favour.
He has also scored 10 times in the UAE's 2018 World Cup qualifying campaign, raising hopes of a second appearance at the tournament after Italy 1990.
Khalid's award comes just a week after emotional scenes when he was substituted due to fatigue during Al Ahli's decisive 1-0 defeat to Evergrande in the second leg of the Champions League final.
"I'm glad to get this prize for the people of the UAE and football of UAE and Al Ahli club... I thank the management of Al Ahli and the national team. They helped me reach this milestone," he said.
Among other awards, Ange Postecoglou was named coach of the year after guiding Australia to the Asian Cup title in January, and the Socceroos also won best men's team.
"It's been a great year for Australian football," Postecoglou said.
"I guess this award is not just for me but everyone who works really hard, and not just the national team but the whole organisation."
Tottenham Hotspur's South Korean forward Son Heung-Min was named international player of the year and Evergrande's Brazilian striker Ricardo Goulart won foreign player of the year.
Under Asian Football Confederation (AFC) rules, only footballers who attend the awards show are entitled to receive the main prize of Asian player of the year.