02.01.2018 21:11 h
Greek football mourns record-breaking Dutch coach Gerards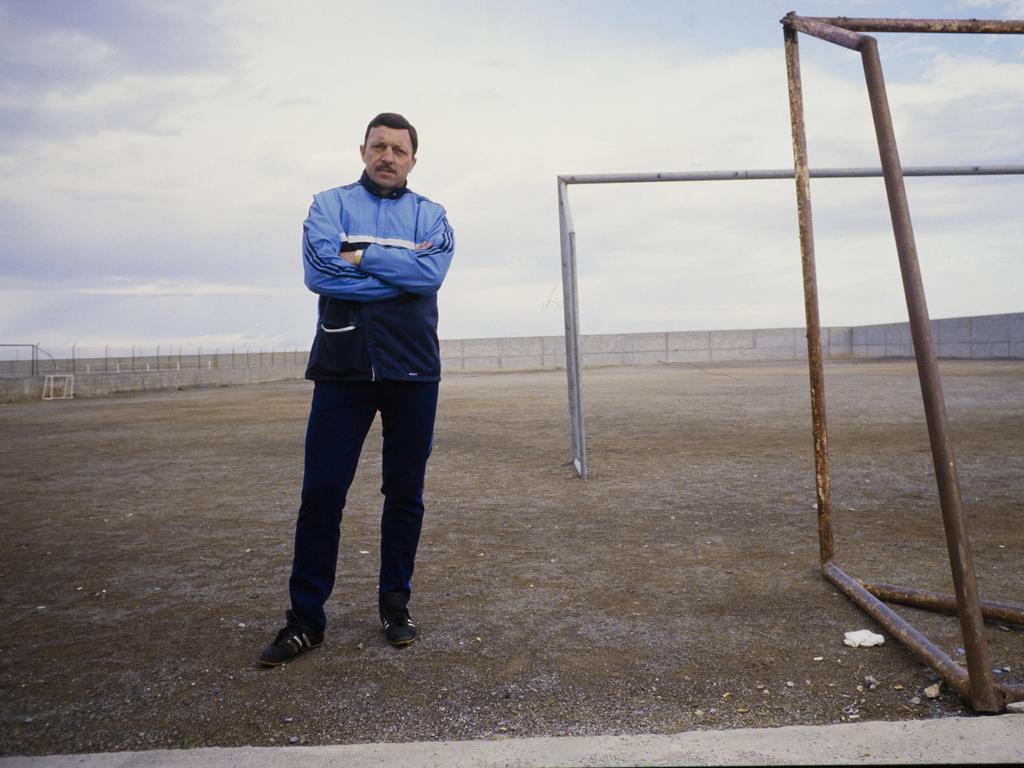 Greek football on Tuesday mourned Eugene Gerards, a pioneering Dutch-born coach who made history after serving an unprecedented 15 years at the head of Cretan side OFI.
Seen as a visionary for modernising training and youth scouting methods in Greece -- and also surviving the country's notoriously fickle club owners -- Gerards also discovered former Real Madrid midfielder Mahamadou Diarra.
He died at his home on Crete aged 77, his family said.
"The great Eugene Gerards put his stamp on an entire era and left the special mark of his personality, football knowledge and coaching skills wherever he worked," the Greek football federation said.
Rival club PAOK called him "a mentor of the sport and fanatical lover of Greece" while one of his former players, Yiannis Michalitsos, bade farewell to "Greece's (Sir Alex) Ferguson."
A former player at SV Limburgia and Fortuna Sittard, Gerards was OFI head coach from 1985 to 2000.
He led the club to second place in 1986 and won the Greek cup in 1987.
A pioneer by Greek standards, the Dutchman also oversaw a grassroots youth programme at OFI that produced players that went on to top-tier Europe careers, including Real former Ajax strikers Nikos Machlas and Yannis Anastasiou.
Diarra also began his career under Gerards, who discovered the Malian playing in Egypt.
Gerards fell in love with Crete and saw himself as a naturalised citizen of the island. He bought a vineyard and gave his wine the Cretan-sounding name of Gerardakis.
"I was not born here, but this is my home," he said in a 2016 interview.
"I will die here as a Cretan," he told Sport24 website.
In his later years, Gerards -- who also coached Greek clubs Iraklis and Panachaiki and Cyprus side APOEL -- suffered from poor health after a car accident in 2010 and was lately confined to a wheelchair.