26.03.2018 16:05 h
Greek football to resume Saturday - officials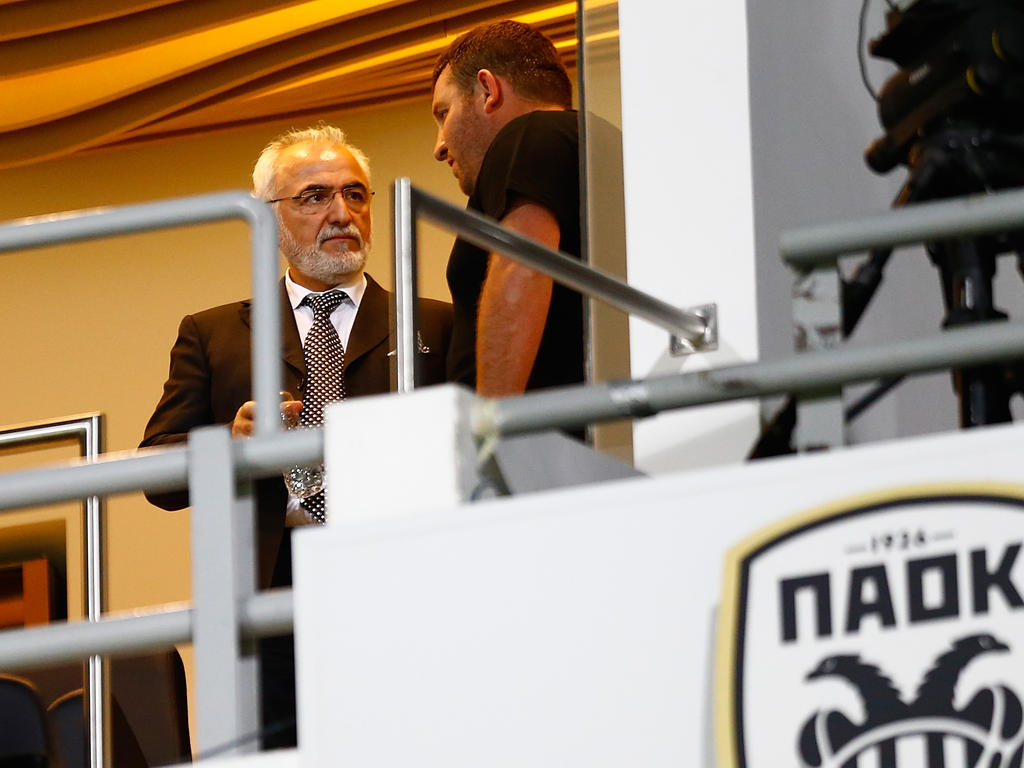 getty, Vladimir Rys
PAOK owner Ivan Savvidis (l)
Greece's top-flight football will resume on Saturday after being suspended for nearly three weeks after a pistol-carrying club owner challenged a referee, officials told Greek media on Monday.
The league was suspended on March 12 after the owner of the PAOK team marched onto the pitch during a match accompanied by burly minders with a gun strapped to his belt.
The ban was lifted after all 16 clubs agreed to a list of government demands, including point deductions and potential relegation for violence, reports said.
Greek-Russian businessman Ivan Savvidis was ostensibly protesting against a goal deemed offside that would have decided a top-of-the-table clash between his outfit and AEK Athens.
Greek football has been plagued by violence and match-fixing, but the latest incident prompted world football body FIFA to warn that Greek clubs faced exclusion from international competition unless authorities took rapid action.
Government spokesman Dimitris Tzanakopoulos said the outburst by Savvidis, who is considered a close ally of Prime Minister Alexis Tsipras, was "the last straw" in a "long list of violence and extremely offensive behaviour" in Greek football.
Deputy Minister for sport Yiorgos Vassiliadis had presented last week a new framework to the 16 teams in order for them to agree so that the league would start up again.
Initially, Greek champions Olympiakos and three other teams rejected the proposals but on Monday all 16 teams agreed.
The measures proposed would start next season and include automatic relegation for teams that are involved in violence up to three times in the campaign, punishment of teams if the club's administration make defamatory statements in the media which incite violence, as well as total responsibility for safety in the match falling on the teams and not the police who will stay away from the venues.