07.08.2020 20:44 h
'Football Leaks' hacker Rui Pinto freed from house arrest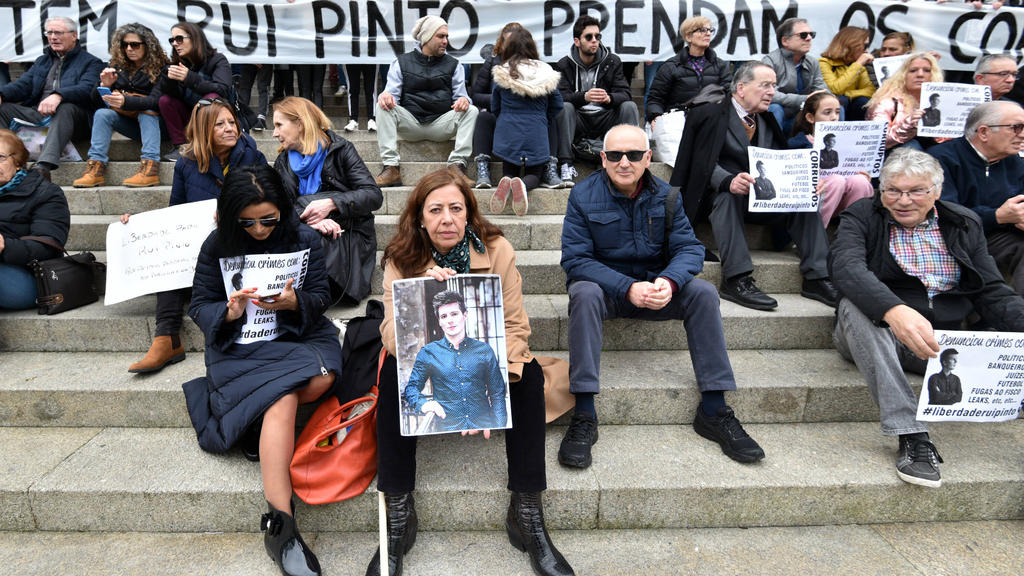 Joo Manuel Ribeiro via www.imago-images.de
Portuguese hacker Rui Pinto, the man behind Football Leaks and Luanda Leaks, is to be freed from house arrest while remaining under judicial control, his lawyer said Friday.
"This has been made possible because he has cooperated with justice," lawyer Francisco Teixeira da Mota said.
Pinto, 31, was extradited from Hungary in March 2019 for allegedly attempting to blackmail investment fund Doyen Sports, asking for up to one million euros ($1.08 million) for not publishing documents that he had obtained illegally.
Pinto, whose defenders portray as a whistleblower who has revealed mass wrongdoing in football, had been placed under house arrest in April while awaiting trial.
His lawyers say the hacker is a whistleblower whose actions have allowed prosecutors in several countries to investigate wrongdoing in professional football.
Pinto's revelations, which first appeared in 2015 and were eventually published in Germany's Spiegel and other European news outlets, have sparked criminal investigations in Belgium, Britain, France, Spain and Switzerland.
In January, Pinto also claimed to be behind the Luanda Leaks, a release of 715,000 compromising documents that focus on Angolan billionaire Isabel dos Santos, daughter of former president Jose Eduardo dos Santos.
Under the new judicial controls, Pinto will have to let police know his address and must present himself to them every week, Teixeira da Mota said, adding that the house arrest would end in the coming hours or on Saturday.
According to a document seen by AFP in April, Pinto is ready to cooperate with Portugal's judicial authorities.