27.09.2015 01:40 h
FIFA ethics committee probing Blatter, Platini: media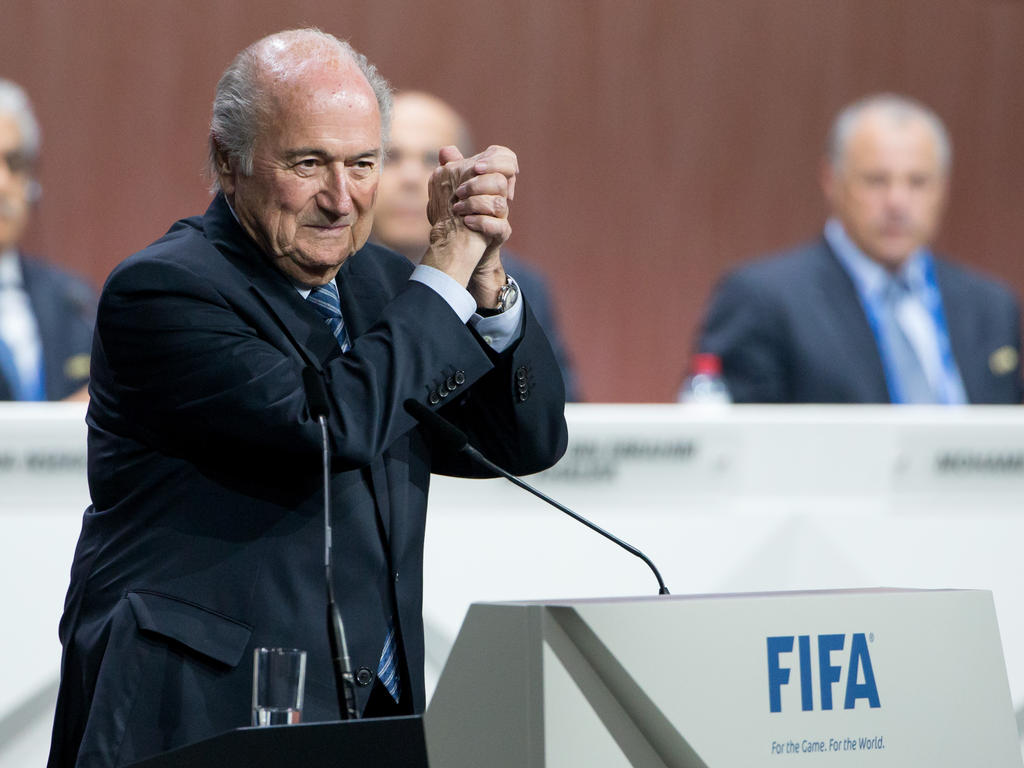 getty, Philipp Schmidli
FIFA president Sepp Blatter and UEFA leader Michel Platini are under investigation by FIFA's independent ethics committee and could face suspension, media reported Sunday.
Switzerland's Schweiz am Sonntag weekly said it had information indicating that the two most powerful men in football were in the sights of the ethics committee and could soon be suspended.
Committee spokesman Andreas Bantel told the paper he could not comment on individual cases, but hinted at committee activity.
"If there is an initial suspicion, the investigatory chamber initiates a formal procedure," he said, insisting the rules apply to everyone in football "regardless of position or name."
British media also said the FIFA ethics committee had opened an inquiry into the 79-yeaer-old Blatter and Platini, his 60-year-old former ally.
The massive corruption scandal that has engulfed world football since May made its way to the top of football's governing body Friday when Swiss authorities said the Blatter was under criminal investigation.
UEFA chief Platini, who was favourite to win an election to find a successor to Blatter, had come under scrutiny over two-million-dollar payment.
If he is suspended Platini could be barred from standing in the February 26 election.
There have been months of probes following raids in Zurich on May 27 which led to the indictment of more 14 top officials and sports business executives.
Swiss prosecutors said Blatter was being investigated over the 2005 sale of World Cup television rights to the Caribbean Football Union, then run by his former ally Jack Warner, a deal which had been "unfavourable for FIFA".
Blatter was also suspected of making a "disloyal payment" of two million dollars to Platini in February 2011 allegedly made for work the Frenchman carried out for FIFA between 1999 and 2002.
Swiss authorities said Blatter, who denied any wrongdoing through his lawyer, was questioned as "a suspect".
Platini was questioned as "a person called upon to give information."
Platini defended the payment as compensation for work he conducted under contract with FIFA, but did not explain why it arrived nearly a decade after he completed the work.
Prince Ali bin al Hussein, another candidate to succeed Blatter, said the suspicions of criminal mismanagement against FIFA's veteran leader highlighted "the need for new leadership that can restore the credibility of FIFA."
Blatter was re-elected to a fifth term at FIFA's congress in May in Zurich despite the arrest of seven officials but then announced on June 4 that he would stand down when the February election is held.
Blatter's former personal public relations advisor, Klaus Stoehlker, told Schweiz am Sonntag that the FIFA president was unlikely to make a hasty exit.
"A premature withdrawal is not up for discussion... The president remains president," Stoehlker told the paper, insisting that the allegations against Blatter were "groundless."
If Platini were to be suspended, Stoehlker said football's world body would be left with no appropriate candidate to replace Blatter, hinting he could even be forced "to stay on beyond February 26, so FIFA can function."