01.01.2018 10:29 h
Cerezo win Emperor's Cup to complete double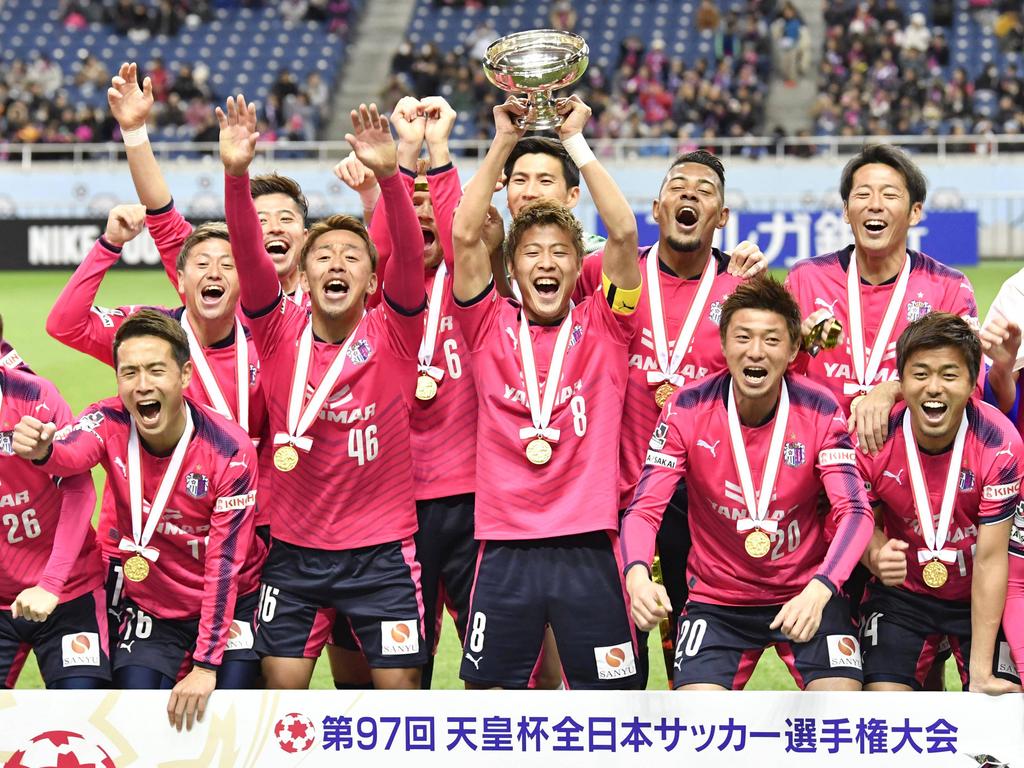 Japan's Cerezo Osaka celebrated their second domestic title this season after a hard-fought 2-1 victory over Yokohama F-Marinos in the Emperor's Cup final Monday.
Cerezo midfielder Kota Mizunuma scored a dramatic injury-time goal after Kazuya Yamamura had brought the teams level in the second half.
Cerezo manager Yoon Jong-Hwan said the players "never gave up and that brought us this result".
"I'm really delighted to have seen the players growing up so fast in just a year, and I'm looking forward to seeing them perform even better" in the next season, he said.
In November Cerezo Osaka celebrated their first-ever domestic title after a 2-0 victory over Kawasaki Frontale in the J-League Cup final.
Cerezo's forerunner team Yanmar Diesel won the old Japan Soccer League four times between 1971 and 1980 and also captured three Emperor's Cups between 1968 and 1974.
But the club has struggled since the professional J-League was launched in the early 1990s.
Monday's win was the first-ever Emperor's Cup title for the team under the name of Cerezo.
Cerezo Osaka came third in the J-League last season, trailing champions Kawasaki by nine points, after the Osaka-based team was promoted from the J2 league to the top professional league in 2017.