15.05.2022 19:00 h
Lugano lift Swiss Cup in return to silverware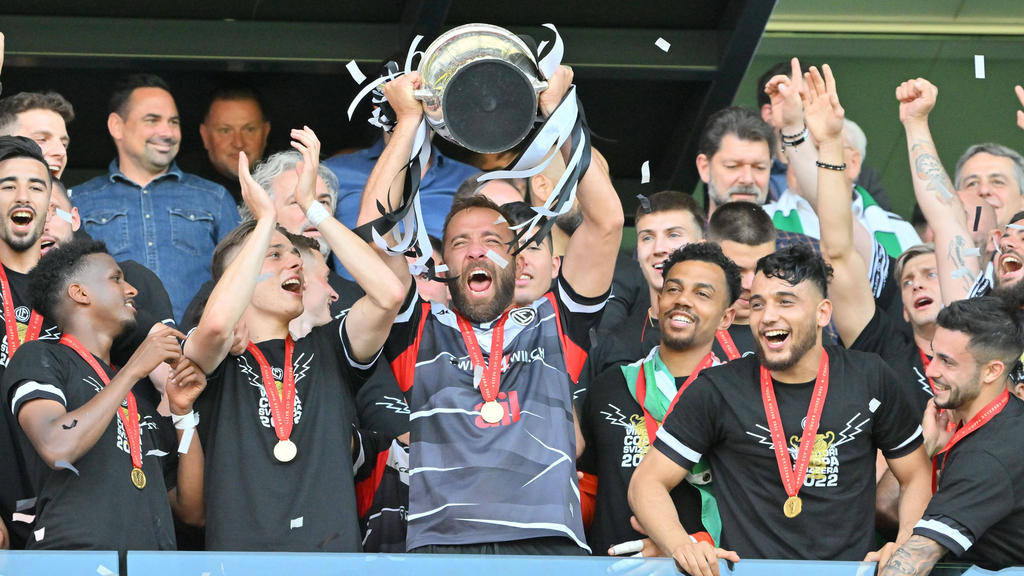 IMAGO/Cristiano Mazzi / SPP
Lugano thrashed St Gallen 4-1 in the Swiss Cup final on Sunday to lift the trophy for the first since since 1993.
The victory marks a return to silverware for the club which went bankrupt in 2003 and was thrown out of the league before slowly rebuilding from the ashes.
The 'Bianconero' won the cup for the fourth time in their history in front of 28,500 spectators at the Wankdorf stadium in the capital Bern -- the side placed fourth in the Swiss Super League defeating the team immediately below them.
Lugano's victory earns them a spot in the third and final round of qualifying for the Europa Conference League.
The scores were level at the break but three second-half goals saw the cup heading to the Italian-speaking part of Switzerland.
St. Gallen were also beaten in last year's cup final and have only won the cup once, in 1969.
Swiss President Ignazio Cassis congratulated the Lugano players afterwards, shaking hands.
Zurich have won the Swiss league title, with Basel currently in second place and Young Boys third.