07.12.2013 13:55 h
Football: Nakamura hits rock bottom as Marinos blow title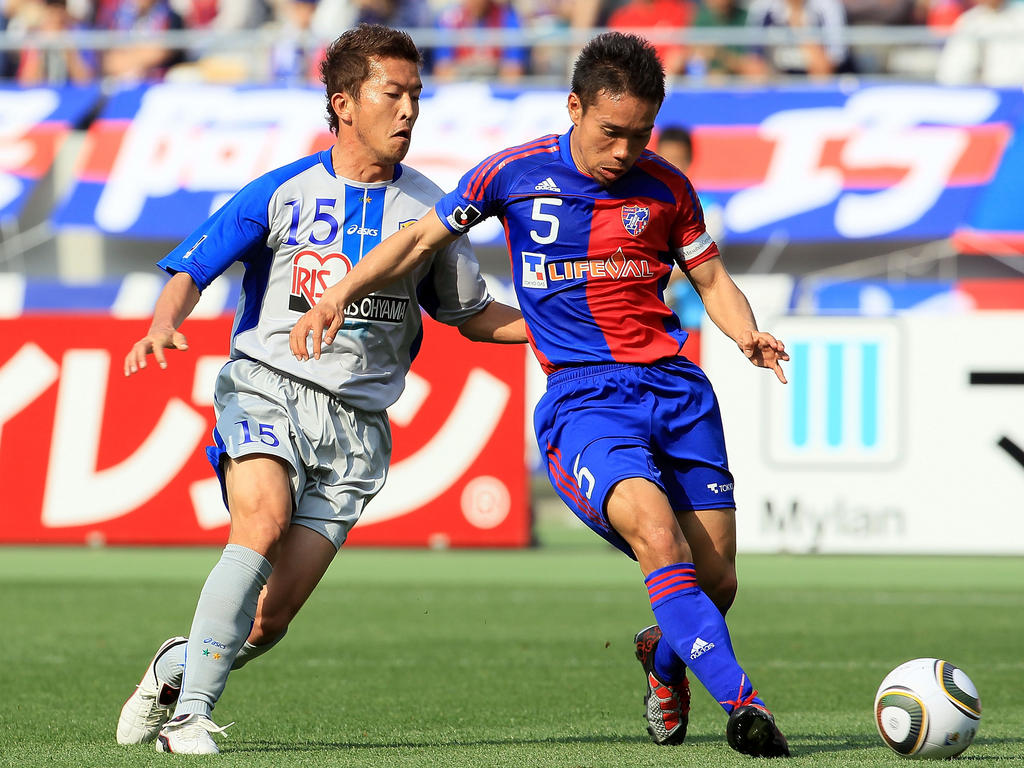 Duell in Tokyo
Former Celtic playmaker Shunsuke Nakamura said he had suffered the "worst moment" of his career after his Yokohama Marinos blew a commanding lead to miss out on the J-League title on Saturday.
Nakamura, who was controversially left out of Japan's 2002 World Cup squad and dropped to the bench in South Africa eight years later, was powerless to prevent Marinos from squandering a four-point lead with two games remaining as Sanfrecce Hiroshima swooped in to claim the trophy.
Marinos lost their final two games when victory in either would have clinched their first title since 2004, and Nakamura felt personally responsible having returned to his boyhood club in 2010 after a seven-and-a-half-year stint in Europe.
"Today was the worst moment of my career," the 35-year-old Nakamura told reporters. "We've felt a lot of pressure because of the teams chasing us. I've been through a lot in my career, but these last two weeks have been the most difficult of all.
"As captain I felt I had to do something. I didn't know what to do to change the atmosphere. I wasn't just thinking about myself, but about everything else as captain. I feel exhausted."
Nakamura has never won the J-League with Marinos despite picking up three Scottish Premier League titles, one Scottish Cup and two Scottish League Cup winners' medals from his four-and-a-half years at Celtic.
The left-footed midfielder is likely to win a second J-League player of the year award on Tuesday to add to his 2006-07 Scottish PFA and Scottish football writers' player of the year titles, but ceremony guests can expect a gloomy acceptance speech with Saturday's disappointment still fresh in his mind.
"We beat Urawa Red Diamonds twice and Sanfrecce twice, but we couldn't win the games we really had to," said Nakamura. "That was our weakness.
"It happened in a lot of games. I could go on but there would be no end to it. There are a lot of things we need to fix."
Marinos have won the J-League title three times in their history but have yet to lift a single trophy since 2004.
Sanfrecce retained the title having won it for the first time last season.
"There are two ways you can look at our season," said Nakamura. "You can either focus on the negatives and say we came up short, or you can say we finished the season in second place.
"Whichever way you look at it depends on the person."