05.07.2015 03:07 h
Martino to stick with Argentina losers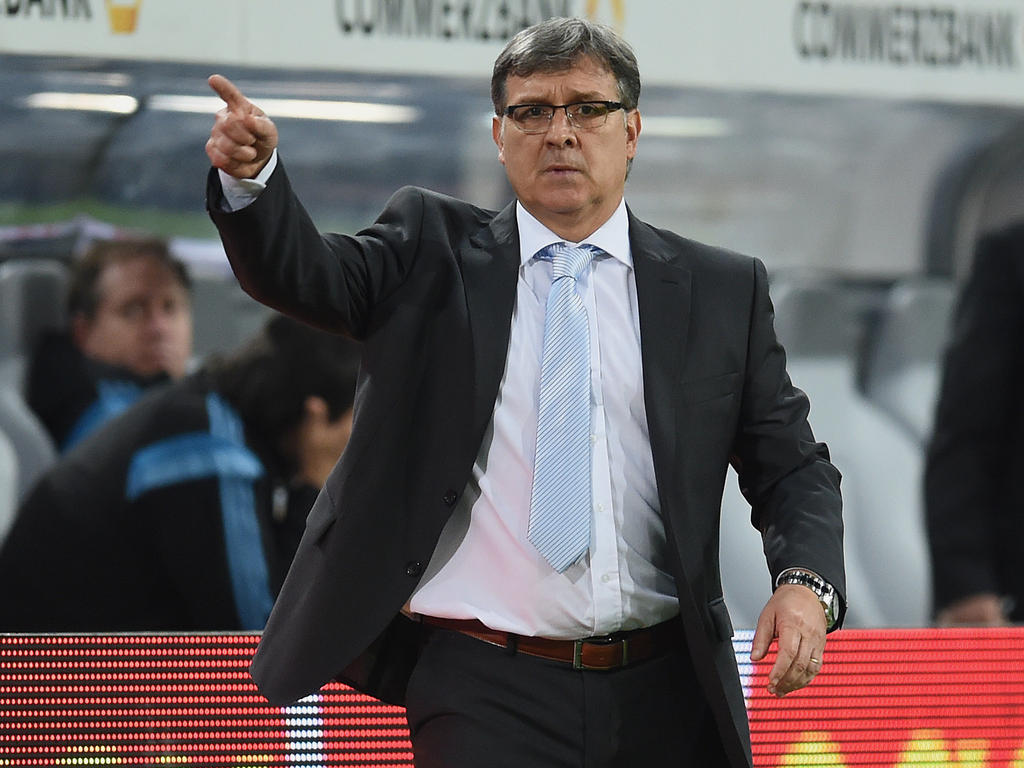 getty, Matthias Hangst
Argentina coach Gerardo Martino insisted he would stick with the squad beaten in the Copa America final for the 2018 World Cup campaign even though he bemoaned missed chances.
Martino said his side should have won the trophy in the 120 minutes of regular play and extra time against Chile. They lost 4-1 in a penalty shootout.
"Defeats like today are not going to change my analysis," Martino told a press conference giving a vote of confidence to a team that has now lost the Copa America and World Cup finals in the space of a year.
"Over the 120 minutes, it was a fairly equal game. But Argentina should have won.
"We tried everything. We had chances -- Nico Otamendi, 'Pocho' Lavezzi and of course Higuain at the end."
Gonzalo Higuain in particular had a chance to score in injury time of extra time and then badly missed his shootout penalty.
"They were very clear chances that should have changed the outcome of the game," Martino said,
But the coach added that there will no change in lineup or tactics.
Argentina "will continue in the same way" in qualifiers for the 2018 World Cup in Russia.
"For the next campaign we will continue insisting on the same ideas and on the pursuit of success," said Martino.