24.06.2019 00:01 h
Colombia brimming with confidence for quarters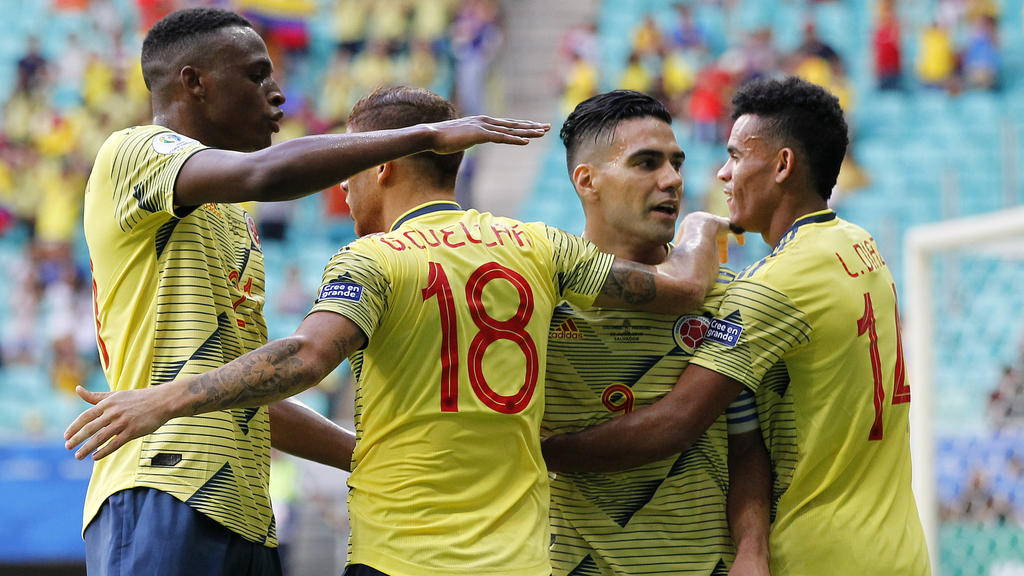 Wagner Meier, getty
Colombia will take "a lot of confidence" into the Copa America quarter-finals after winning Group B with a perfect record following Sunday's 1-0 success over Paraguay, match-winner Gustavo Cuellar said.
Portuguese coach Carlos Queiroz made 10 changes to his side with Colombia already guaranteed to top Group B, but the second string still proved too strong for Paraguay, and even had a goal and a penalty award cancelled in the second half by VAR.
"We create a lot of dangerous chances, we're on the right path and we reach the next phase with a lot of confidence," said Cuellar, whose 31st-minute strike from a tight angle went through goalkeeper Roberto Fernandez's legs.
Colombia had already won the group after victories over Argentina (2-0) and guests Qatar (1-0), and finish the group stage without having conceded a goal.
But most of the side that started against Paraguay had been on the bench for those two games.
"We played well. It's not easy coming here and not playing, and then playing such an important match," added Cuellar.
"But when you have very good players, it's easy to play."
Colombia will play the Group C runners-up in the quarter-finals, likely to be either Uruguay or Chile -- although Japan are still in with a very slim chance.
Paraguay will watch on nervously when Japan play Ecuador on Monday as their progress depends on that result, having dropped from second to third in Group B courtesy of Argentina's 2-0 win over Qatar.
Whoever wins out of Japan and Ecuador will qualify for the quarter-finals as one of the two best third-placed finishers alongside Peru from Group A.
But if it's a draw, Paraguay will be the ones to remain in the tournament.
Whichever of the three sides goes through, they will play Brazil in the quarter-finals.
"We're really sad because we wanted to get through the group phase and now we have to wait for a result to see if we're one of the best-placed third-placed teams," said Paraguay's captain Gustavo Gomez.
"We lost to one of the best in the world," he admitted.