26.01.2021 14:46 h
Livingston manager Martindale given all clear by SFA panel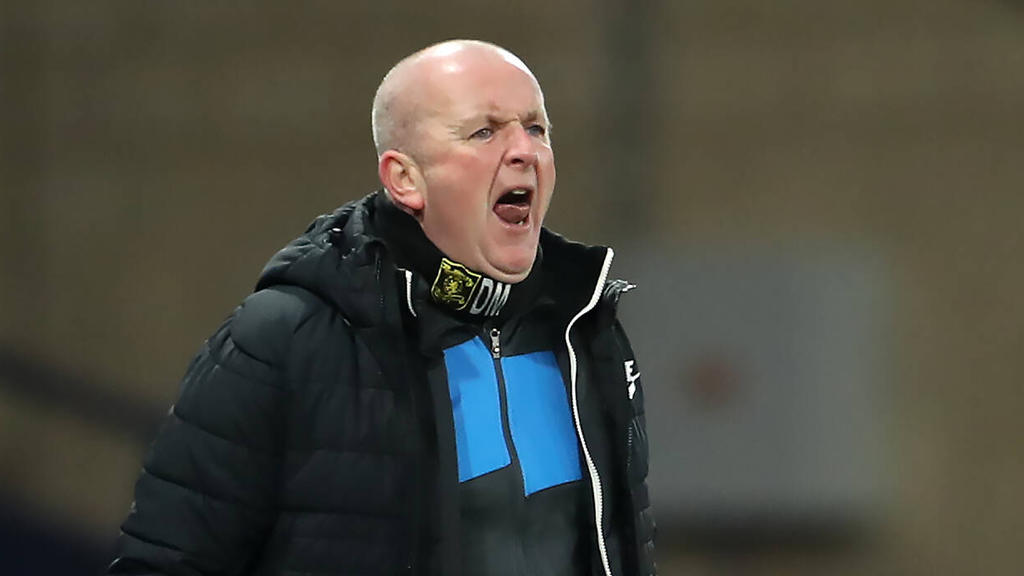 Jane Barlow via www.imago-images.de
David Martindale is "a fit and proper person" and can remain manager of Scottish Premiership side Livingston despite previously serving time in jail for being involved in organised crime.
The 46-year-old was given the all-clear by a Scottish Football Association (SFA) panel on Tuesday.
Martindale has spoken openly about the three-and-a-half years he spent in prison from 2006 after being arrested in 2004 and pleading guilty to being involved with organised crime.
Martindale has previously been unsuccessful in the process and expressed his gratitude for the huge amount of support he received ahead of the hearing.
"I'd like to thank every single person on social media, the fans, pundits and media, for their support," said Martindale.
"I'm delighted that the SFA has given me a chance to progress my career with Livingston."
Since taking over in November last year as Livingston manager his side have won nine, drawn two, and reached the Scottish League Cup final.
They are presently fifth in the table.
However, he faced questions over his criminal past having been sentenced to six-and-a-half years in jail in 2006 over drugs and money laundering charges.
The SFA panel though accepted the arguments of Livingston and Martindale.
"It has accepted the representations from Livingston FC that Mr Martindale is a fit and proper person to be included in the club's official return," read an SFA statement.
Livingston expressed their delight at the outcome.
"The club is delighted that a positive outcome has been reached, one that allows us to draw a line under this particular episode and gives David the chance to fully focus on his role as manager of the football club.
"We believe this to be the correct outcome and think it sends a positive message across society."