21.03.2016 14:19 h
Deschamps cools talk of Ribery's France return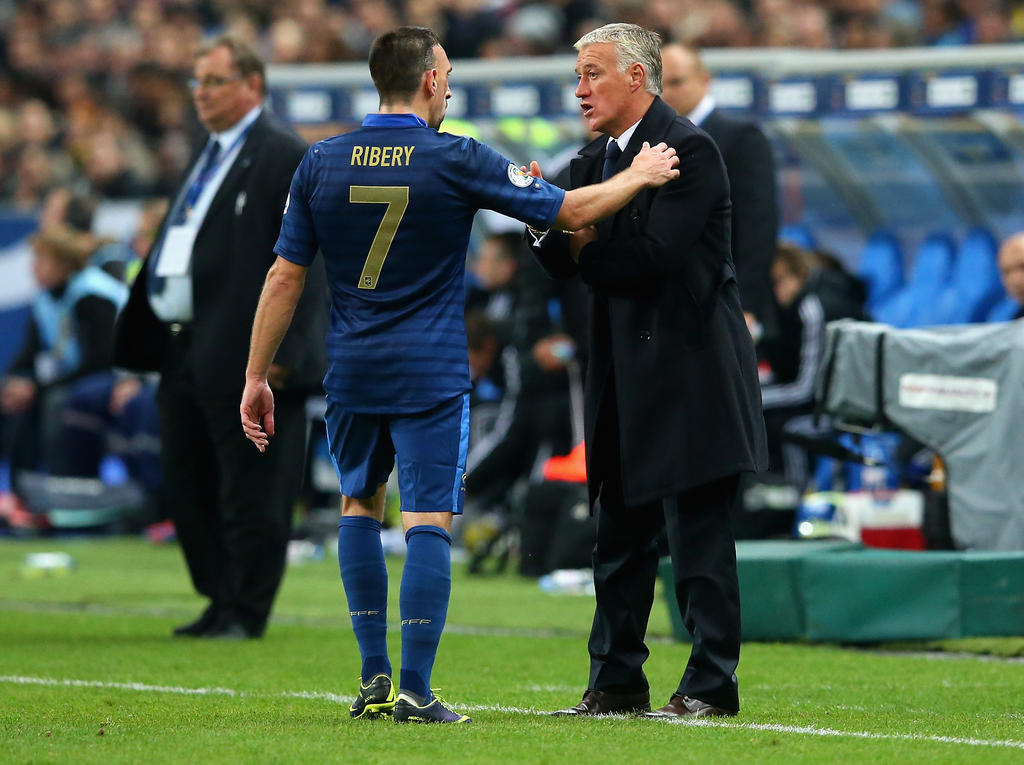 getty, Julian Finney
France coach Didier Deschamps has played down speculation about Franck Ribery coming out of international retirement to represent his country at Euro 2016.
Last week Ribery, who called time on his France career in 2014, fuelled talk of a possible return to the national team having regained full fitness after an injury-plagued past couple of seasons at Bayern Munich.
However, Deschamps said there were no imminent plans to recall the 32-year-old ahead of this summer's tournament.
"For me the Ribery question isn't on the agenda, we must not get ahead of ourselves," he said in an interview with German magazine Kicker published on Monday.
"I'm happy that Franck is smiling again and enjoying playing again. But he's only played in two or three matches where's he played more than 80 minutes, and a bit more against Juventus."
"His comments pleased a number of people in France. In my case it made me smile a little. He just said: 'We must see'," added Deschamps, recalling Ribery's response to a possible return to the France squad.
Ribery ended his international career shortly after a back injury forced him to miss the 2014 World Cup in Brazil, but the winger left the door ajar last week after refusing to rule out the idea of a return.
"I'm playing again with Bayern and I'm back at 100 percent. But before we can think about a return to the France team, there must first be a discussion with Didier Deschamps. That would be the first requirement," Ribery told Kicker.
An ankle injury kept Ribery sidelined from March to November in 2015, then he tore a thigh muscle on only his second game back last December, which kept him out until a 3-1 win at home to Darmstadt on February 20.
Deschamps also said that anything less than a third European Championship title this summer would be a disappointment for the hosts.
"It will be a successful tournament if we win it. If we're knocked out before we will have failed."