02.06.2016 16:49 h
Fresh protests in France but Euro 2016 chaos fears ease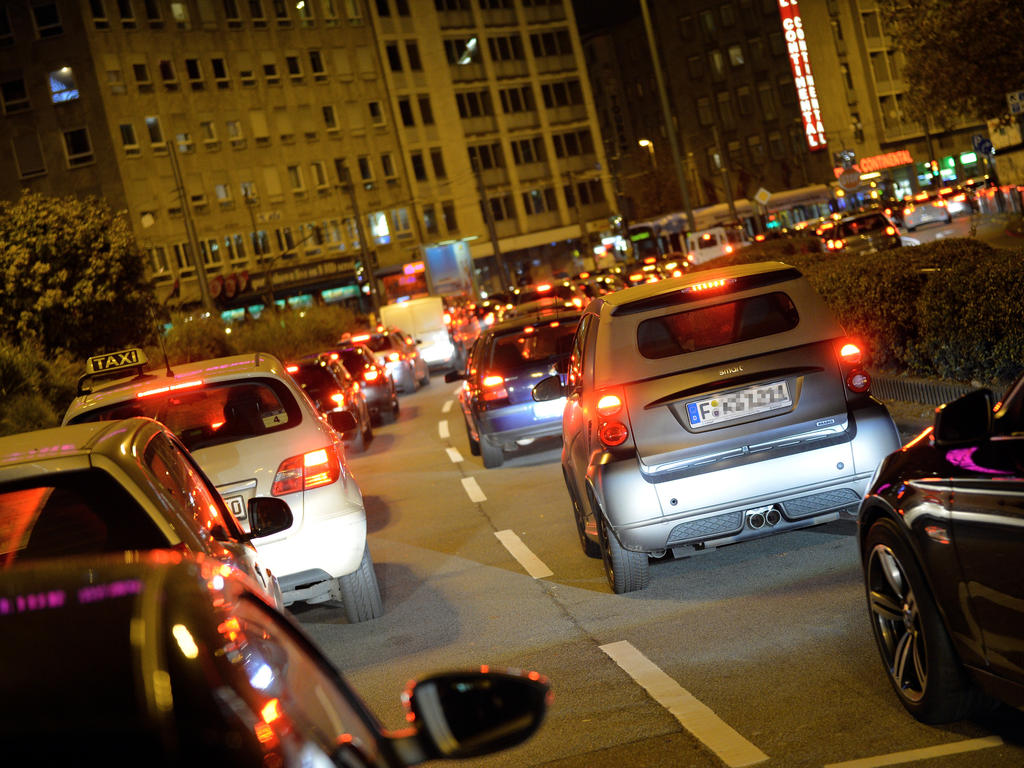 getty, Thomas Lohnes
Fresh strikes and violent protests hit France Thursday, but fears of transport chaos during the Euro 2016 football tournament eased as airport staff cancelled a walkout and a Paris subway strike had little impact.
Half of all trains nationally were cancelled barely a week before Euro 2016 kicks off on June 10, while several people were injured as police clashed with protesters opposed to new labour reforms.
But unions' hopes of bringing Paris to a halt with a Metro strike appeared to have failed with commuters only suffering minor disruption.
And air traffic controllers called off a walkout that had been expected to ground flights over the weekend after reaching a deal with the government.
Labour Minister Myriam El Khomri said: "What the government is doing... is sorting out each of the situations one by one."
But the unions still have plenty of opportunities to cause trouble during the football championships, which already pose a major security challenge in the wake of last year's jihadist attacks in Paris.
Workers were back on strike at 16 of the country's 19 nuclear power stations, while three unions representing Air France pilots threatened a four-day walkout starting on June 11 in their own dispute over pay and conditions.
Six of country's eight oil refineries have been shut down, or are operating at a reduced level, although last week's petrol shortages have stopped since police cleared away blockades.
Although each of the strikes has its own motivations, the unions are united in opposition to the Socialist government's new labour reforms that have sparked three months of often violent protests.
But Khomri insisted: "We will not withdraw the bill."
Thousands took to the streets across the country on Thursday in the latest demonstrations against the reforms, which the government says are designed to make France more business-friendly.
The country was dotted with union blockades.
Activists briefly occupied a signal box at the Gare de Lyon, one of Paris' main rail stations, causing long delays.
Some 125,000 homes lost power in the Loire region when protesters took over an electricity sub-station.
There were violent clashes with police in Nantes, Toulouse and Rennes, while blockades were formed outside a Renault factory in Rouen and a major naval shipyard in Saint-Nazaire.
The powerful CGT union has previously demanded that the reforms be dropped entirely but appeared to be open to the possibility of a compromise.
"If the government says tomorrow 'let's talk,' the strikes will stop," CGT head Philippe Martinez said Wednesday.
Railway operator SNCF said 15 percent of its staff had walked out as part of the rolling strike, with more than two-thirds of inter-city trains and nearly half of high-speed TGV services again cancelled on Thursday.
Trains to Spain and Italy were heavily affected, but there was little impact on Eurostar trains to Britain and other international services.
Severe flooding around Paris and in the Loire Valley after days of torrential rain added to the misery.
The government has vowed not to capitulate to the unions, and Prime Minister Manuel Valls has decried the "waste" caused by the strikes.
"This conflict is weighing on our economy at a time when the actions of the government are allowing a rebound, growth and a fall in unemployment," he told parliament on Wednesday.
The French government says its new labour law is aimed at reducing stubbornly high unemployment and making the struggling economy more business-friendly.
But unions are furious the government rammed the reforms through the lower house of parliament without a vote, and have called for another national day of strikes in two weeks when the bill goes before the Senate.
They say the law favours bosses by letting them set their own working conditions for new employees, rather than being bound to industry-wide agreements, allowing companies to cut jobs during hard times and go beyond the 35-hour work week.
Despite the often violent demonstrations, President Francois Hollande has refused to scrap the legislation and has criticised the unions for tarnishing France's image.
A new poll showed Hollande only has a 14-percent approval rating, but he is still considering standing for re-election next May.
The YouGov poll showed that the government's ratings had slumped to just 10 percent.
burs-er/gj
AIR FRANCE-KLM