04.06.2016 20:46 h
German populist party attacks footballer Ozil over anthem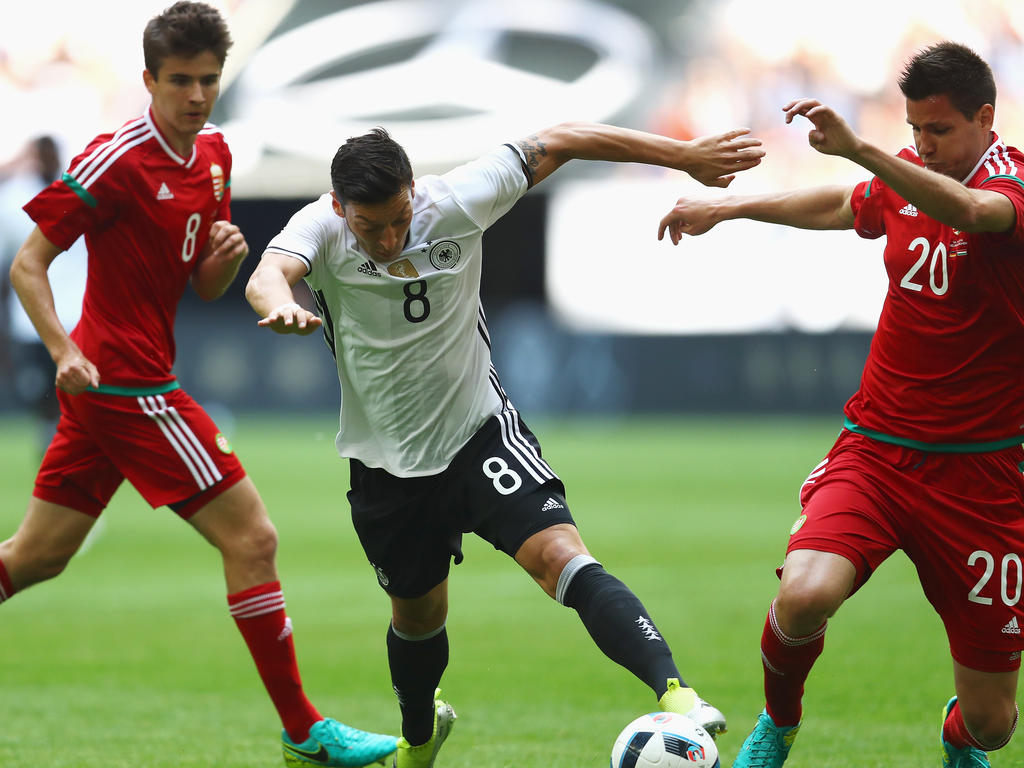 getty, Dean Mouhtaropoulos
The leader of a German anti-immigrant party has hit out at football star Mesut Ozil for not singing the national anthem and accused him of peddling a political Islamic agenda.
The attack comes a week ahead of the start of Euro 2016 in France, and hard on the heels of racially disparaging remarks about another German footballer Jerome Boateng from a member of the same Alternative for Germany (AfD) party.
In an interview to be published on Sunday in the newspaper Die Welt, AfD co-leader Frauke Petry accused Ozil, formerly of Bayern Munich and Real Madrid but now with Londoners Arsenal, of setting a poor example for children.
"It's a pity Mesut Ozil, someone so many children and adolescents identify with, does not sing the national anthem," she was quoted as saying.
She also accused him of hypocrisy after a picture on social media last month showed Ozil, who hails from Germany's Turkish community, posing at the Islamic holy site of Mecca.
In a nod to Ozil's lifestyle, Petry said: "He doesn't live according to the rules of sharia".
"At any rate, the women he hangs around with don't wear the veil," she said. "But you might want to ask Ozil if he wanted to send a political message."
Petry also reiterated her party's stance that Islam is unconstitutional and said it was difficult to draw a distinction between an Islamist and a Muslim.
Last week AfD politician Alexander Gauland came under fire for saying most Germans would not want Boateng, whose father is Ghanaian, as their neighbour -- a comment Chancellor Angela Merkel's spokesman condemned as "vile and sad".
The AfD co-chief elaborated on his views in comments to news weekly Der Spiegel, claiming that professional football is "no longer a question of national identity" but "ultimately a question of money".
He also said he found Ozil's journey to Mecca "hard to get used to".
German football federation president Reinhard Grindel flew to the defence of his players and insisted that Germans welcomed diversity on the football field.
The German team meanwhile released a video under the motto "We are Diverse" showing the players' faces together.
Grindel on Friday said that "the wave of sympathy with Jerome Boateng and Mesut Ozil shows that across society our national team is considered a very successful example of integration".
"Millions of Germans are proud of this national team because it's the way it is, because it has people from migrant backgrounds in its ranks and because what counts is not someone's origin or religion but their performance".