11.06.2019 20:59 h
Argentina's Mercado to leave Sevilla for Qatar's Al-Rayyan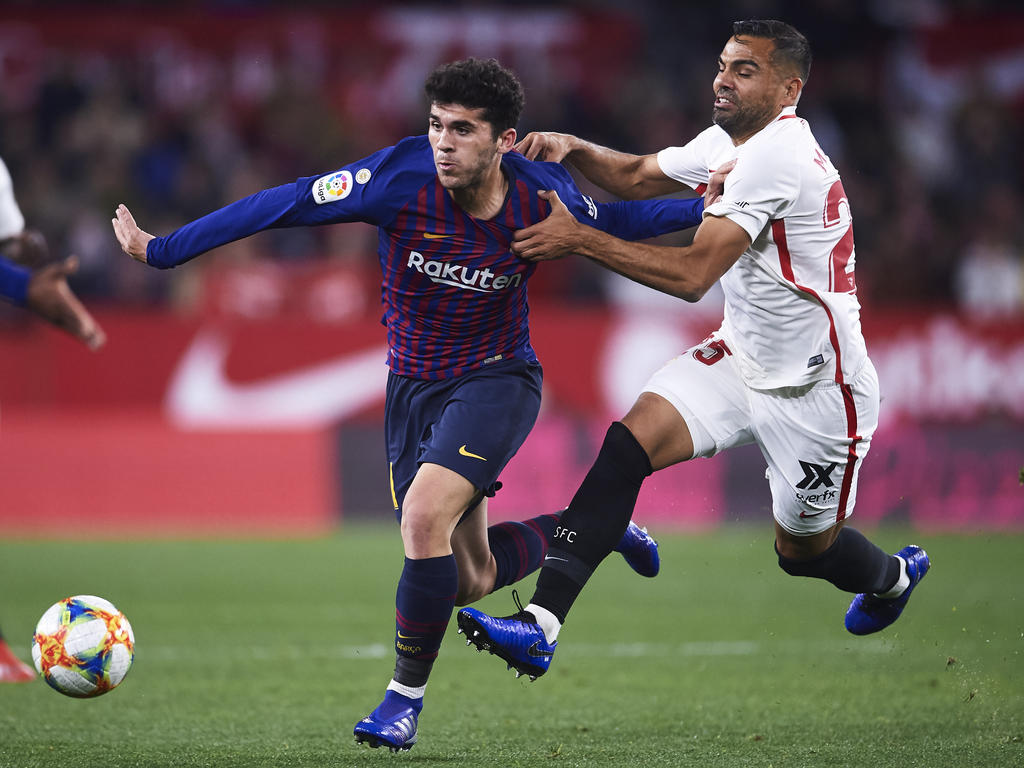 getty, Aitor Alcalde
Gabriel Mercado (r.)
Argentina international Gabriel Mercado has signed for Qatari team Al-Rayyan, the club said on Twitter on Tuesday, following a three-year stint at Sevilla.
"In our first deal for the new season, the club announces it has officially signed the Argentine defender Gabriel Mercado to be one of our foreign players for next season," Al-Rayyan posted on its Twitter account along with a photo of Mercado holding a team jersey.
It added that he had signed a contract but gave no details about its duration or terms.
However Spanish media reported that Mercado had been handed a one-year deal.
Mercado had expressed his desire to be a "necessary addition" to the Qatari league side, said a subsequent tweet.
A number or high-profile players have in recent years found homes in Qatar which will host the World Cup in 2022.
Former Barcelona great Xavi Hernandez announced in 2015 he would join Qatari side Al-Sadd and was named the club's coach last month.