06.03.2023 19:18 h
Football bids adieu to Just Fontaine with service in Toulouse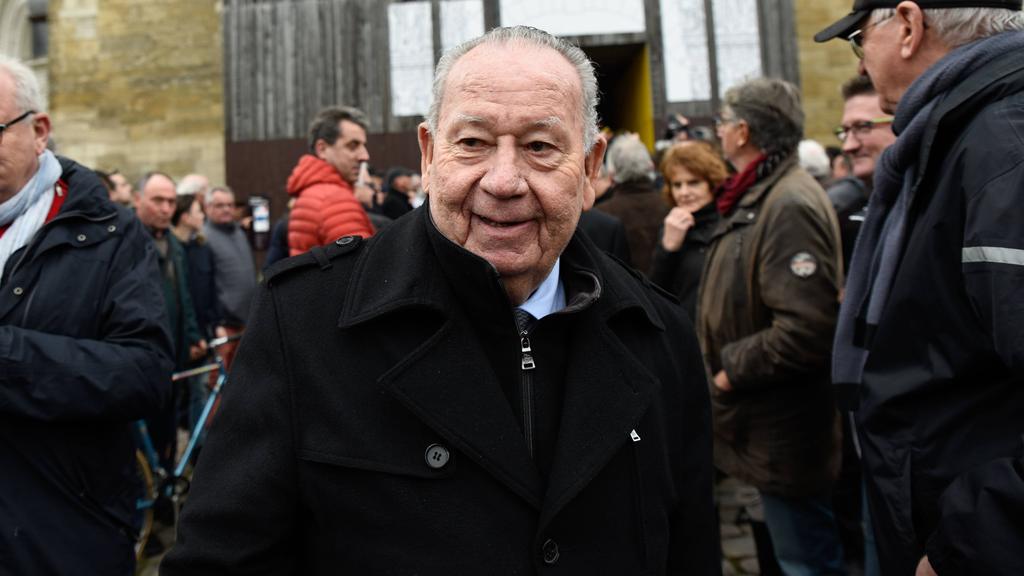 imago sportfotodienst
Football on Monday paid its respects to former France striker Just Fontaine, who holds the record of 13 goals in a single World Cup, who died on March 1 aged 89.
Fontaine set his record as France reached the last four in the 1958 World Cup in Sweden where they lost 5-2 to Pele's Brazil. He then scored four in the third-place playoff win over West Germany.
"Abroad as well as on all the fields of France, amateurs and professionals, soccer pays tribute to him," said Philippe Diallo, acting president of the French Football Federation (FFF), before a ceremony at Toulouse Cathedral.
"With this unequalled record and which will remain so for a long time, he has traversed time and marked generations of players," said Diallo.
Born in Morocco in 1933, Fontaine won four French league titles one with Nice, three with Reims and two French Cups. He played for Reims in their second European Cup final loss to Real Madrid in 1959.
He then coached Paris Saint-Germain, Toulouse and Morocco, settling in Toulouse.
In Sweden, he was part if a dazzling attacking trio with his Reims club-mates Raymond Kopa and Roger Piantoni.
Among football stars who attended the service were the former France internationals Alain Giresse, Bernard Lacombe and Didier Six and the long-time Auxerre coach Guy Roux.
Reims president Jean-Pierre Caillot said that "We are extraordinarily lucky to have a history that many envy us, shaped by exceptional men and players like Raymond Kopa and Just Fontaine."
On a bench at the back of the cathedral, Fabrice Lamborelle, a 61-year-old retired Reims supporter, red and white scarf around his neck, saluted "the legend".
"I grew up in this atmosphere, that of the great past stars," he said.
Messaoud Bennani, who was coached by Fontaine at Toulouse, recalled a man "with an incredible kindness. He was adorable. I had to be here".
Abdelaziz Ghodbane, a former employee of the Just Fontaine sports store in Toulouse, remembered that 'Justo' "only had friends, they loved him because he was a good person."
At the end of the ceremony, Omar Hasan, a former Argentina Pumas and Toulouse rugby club prop turned operatic baritone sang a Hail Mary.