28.05.2023 21:17 h
Hamraoui leaves PSG with 'head held high' after assault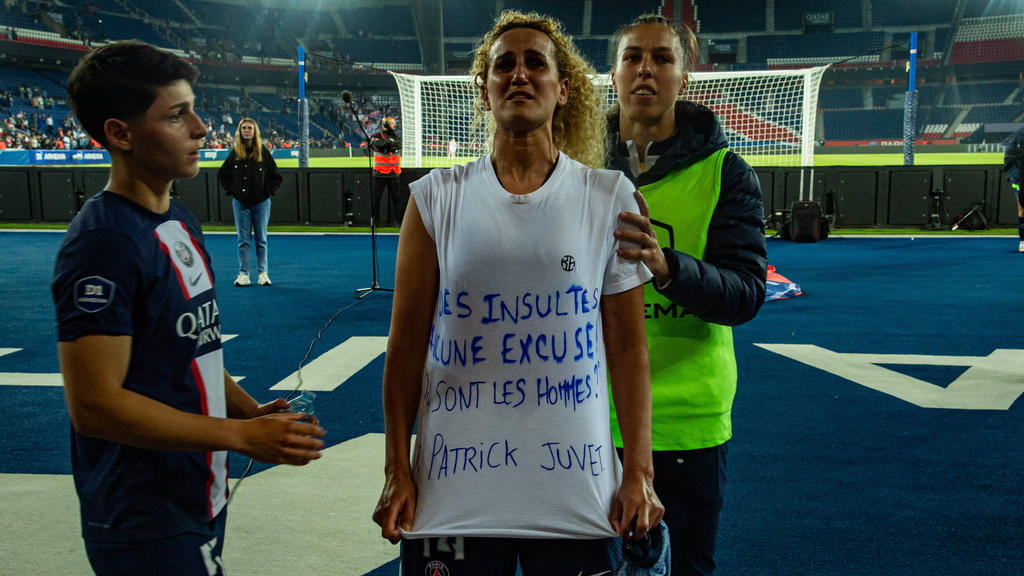 IMAGO/Baptiste Autissier
France women's international Kheira Hamraoui said Sunday she was leaving Paris Saint-Germain "with her head held high" at the end of her contract despite feeling "abandoned" by the club following a vicious attack on her allegedly involving a teammate.
"This page which was the most painful of my entire career turns today," the 33-year-old midfielder wrote on Twitter.
"Despite two years of infernal storm in a club that abandoned me and did everything to make me leave, I managed to face this pressure on a daily basis."
The former FC Barcelona player, who arrived in Paris in 2021, said she had "made a promise" to honour her contract until it expired.
"It's done with pride and courage. Today, I'm leaving with my head held high."
Many of her Parisian teammates turned against Hamraoui after a violent attack she suffered in November 2021.
Some players criticised her for pointing the finger of suspicion at her PSG teammate Aminata Diallo, who witnessed the scene.
Diallo was driving Hamraoui home from a club dinner when they were allegedly forced to stop by masked men.
Hamraoui was then dragged out and beaten on the legs with an iron bar, resulting in injuries that required stitches in hospital.
Diallo was charged in this case for allegedly ordering the attack on her teammate.
After an altercation with another teammate, Hamraoui was sidelined from the group for several months, before being reinstated for the 2022-2023 season.
"I would like to thank the people at the club who have been kind to me during these two years, as well as my coaches who, despite the pressures inside and outside the club, still let me play," she said.
"I think I knew how to return their trust and support on the pitch," she added, without revealing details of her future plans.