05.06.2023 19:15 h
Fines, stadium bans for Vinicius racist abuse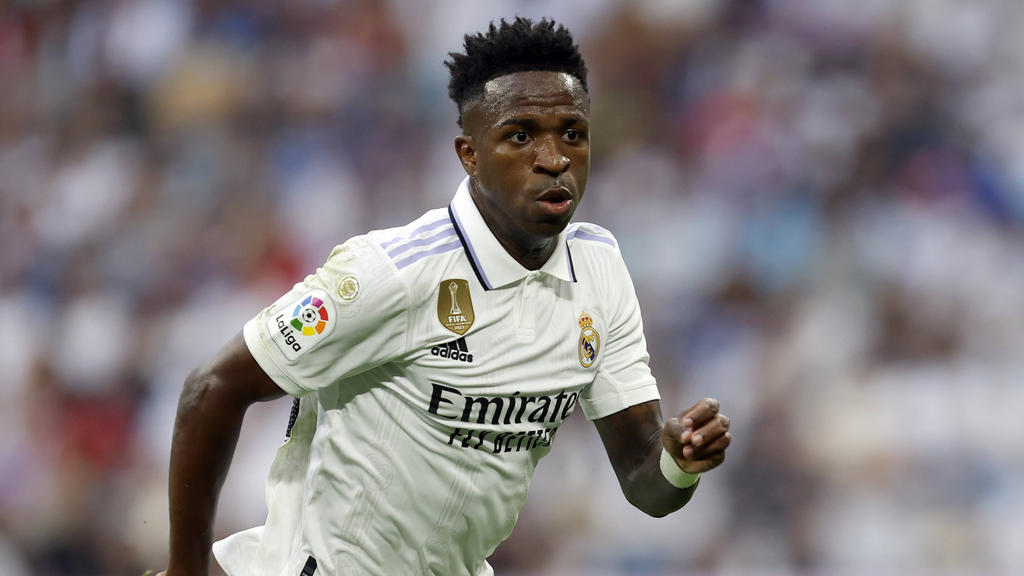 IMAGO/Pressinphoto/Shutterstock
The Spanish government announced on Monday fines and stadium bans for supporters who had racially abused Real Madrid attacker Vinicius Junior.
Four people will be handed 60,001 euros ($64,270) punishments and two-year bans from grounds after hanging an effigy of Brazil's Vinicius from a bridge in January.
Three individuals will be fined 5,000 euros and refused entry to stadiums for a year for racially abusing the 22-year-old during a La Liga game in May.
After the match Vinicius said Spain now "belongs to racists".
The sentences need to be ratified by the Spanish government after being announced by the country's National Sports Council, a body answerable to the Sports ministry.
The incidents have triggered widespread criticism of Spanish football culture and the way authorities there handle the issue.
Luis Rubiales, the Spanish football federation president, admitted the country had a "problem of racism" in the sport after the latest episode.