10.11.2023 16:33 h
Villarreal sack coach Pacheta after two months in charge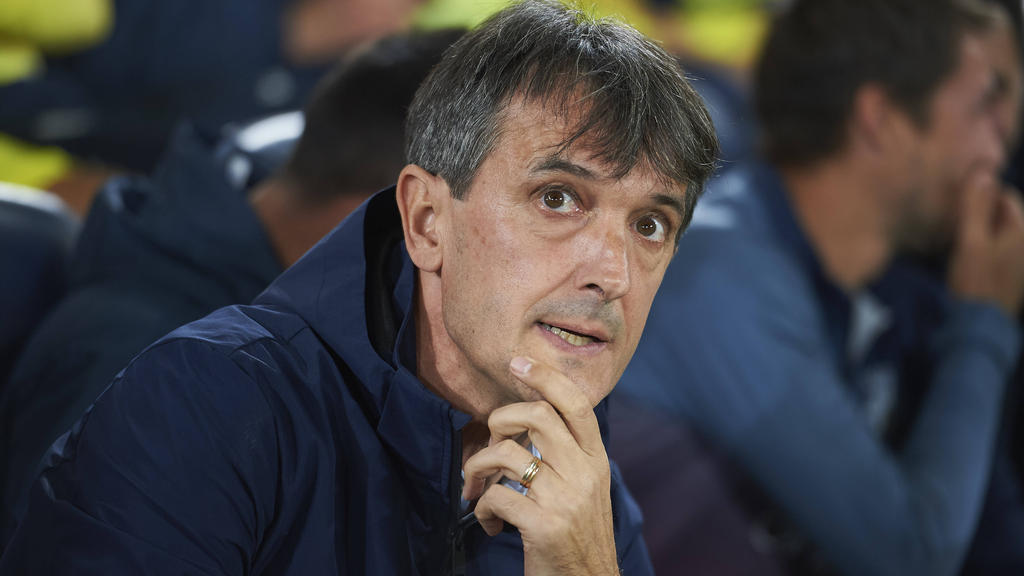 IMAGO
Villarreal fired their coach Jose Rojo 'Pacheta' on Friday just two months after he joined them, with the Spanish Liga outfit sat mid-table.
Pacheta oversaw 12 games with five wins, three draws and four defeats but the side have looked shaky during his short tenure.
On Thursday, his team struggled to beat Maccabi Haifa 2-1 in the Europa League.
Sports director Miguel Angel Tena will lead the first team in this Sunday's match against Atletico de Madrid.
"The club would like to thank him and all his coaching staff for their work, dedication, professionalism, dedication and warmth during his time at the club," Villarreal said in a statement.