11.11.2023 14:42 h
Barca are in a dip, not a crisis: coach Xavi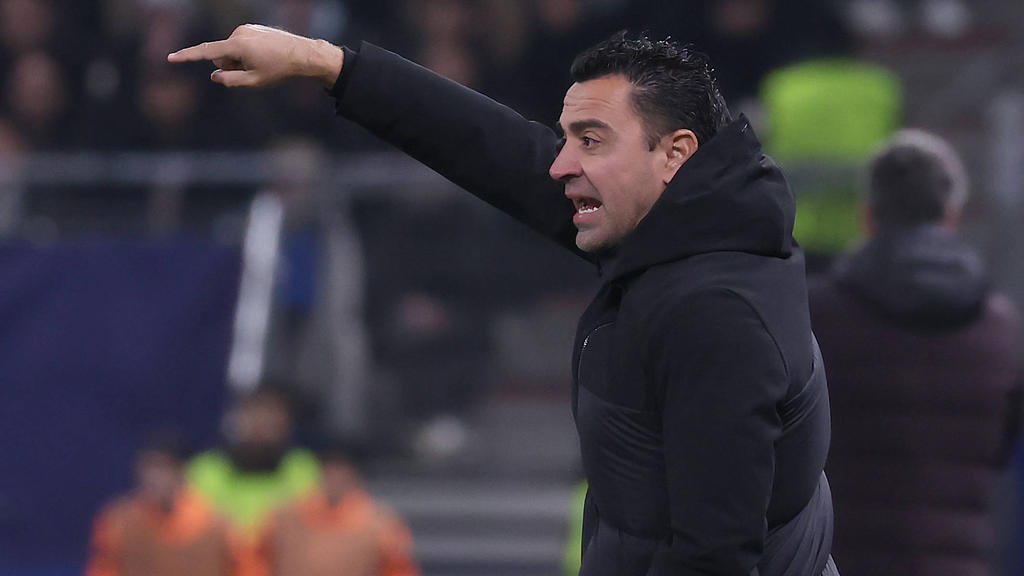 IMAGO/Susanne Hübner, Susanne Huebner
Barcelona coach Xavi Hernandez insisted Saturday his club were in a dip but not falling into crisis and said president Joan Laporta had full confidence in his project.
The Spanish champions have played poorly in recent weeks and fell to an embarrassing 1-0 defeat by Ukrainian side Shakhtar Donetsk in the Champions League on Tuesday in Hamburg.
Despite the loss, Barcelona are still joint group leaders and expected to qualify for the knock-out phases, and are third in La Liga.
The Catalans lost at home to Real Madrid in the Clasico on October 28 and scraped a 1-0 win at Real Sociedad last weekend, despite a drab performance.
"I don't think this is (my worst moment) at all, my worst moment as a coach came last year," Xavi told a news conference, referring to his team's Champions League group stage elimination.
"I have lived through terrible crises here, this doesn't go that far, it's a dip ... we haven't played well, we have to recover our game.
"Getting that back is key -- as a coach, I feel good, this is nothing to do with the situation we had last year."
Spanish media singled out Xavi for criticism after the Shakhtar loss, but the coach said Laporta was 'calm'.
"After each game we speak with the president," explained Xavi.
"We are very united, he's a very positive person, more than me even, and he is very calm. "He has maximum confidence in us, as staff and as a group."
Barcelona host Alaves on Sunday seeking to rebuild confidence after a tricky few weeks.
Xavi said the team needs to adhere to their traditional strategy of positional play to find their way out of their slump.
"We've played badly for two games and we have to recover, to be more faithful to our identity," he continued.
"(It's happened) because we're not well positioned on the pitch, we are sure what we can, or must, improve, and I hope from tomorrow everyone sees that."