15.05.2014 03:19 h
Football: Only a win will do for Honduras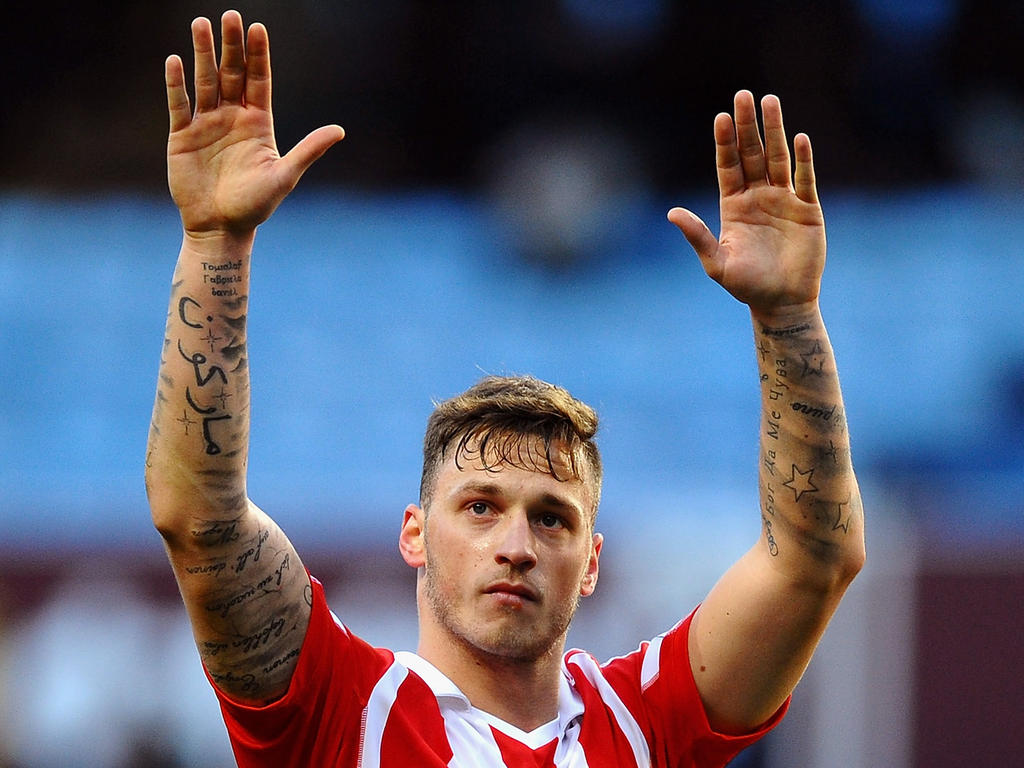 getty, Laurence Griffiths
Honduras wants only one thing at this year's World Cup finals -- to finally win a game.
But the tiny nation, making their third appearance at the finals, have been drawn in Group E with 1998 champions France, a solid Swiss side and Ecuador.
Having become the first visiting team since 2001 to win a World Cup qualifying match at Mexico's Estadio Azteca with a 2-1 triumph last September, Honduras can travel to Brazil with sone hope.
Honduras reached the quarter finals of the 2012 London Olympics tournament, and followed that by taking the last North American automatic World Cup berth, consigning Mexico to a playoff to reach Brazil.
The Hondurans, coached by Colombian Luis Fernando Suarez, will be based at Porto Feliz, about 100km (65 miles) northwest of Sao Paulo.
Their most high-octane encounter will be against Ecuador in Curitiba on June 20.
Suarez coached Ecuador to the round of 16 at the 2006 World Cup in Germany while Ecuador's coach, Colombian Reinaldo Rueda, guided Honduras to the 2010 World Cup in South Africa.
"I didn't want to face Ecuador, not only for Reinaldo but also for the country. It means a lot to me," Suarez said. "Ecuador helped me to develop my career. I owe them many things.
"But anyway, draws are like that. We will try to face this situation as real professionals. We want to reach the next round."
The Central American nation of 8.2 million people has passionate football supporters. In 1969, Honduran pride turned into a "Football War" with neighboring El Salvador over disputed land at the same time the nations were World Cup qualifying rivals. More than 4,000 people were killed in the conflict.
It was not until 1982 that Honduras reached the World Cup finals for the first time. They managed a 1-1 draw with hosts Spain and Northern Ireland.
They fared less well at the 2010 finals, losing 2-0 to eventual champions Spain and 1-0 to Chile before a goalless draw with the Swiss.
This year's squad includes Celtic left back Emilio Izaguirre, the 2011 Scottish Premier League Player of the Year, and goalkeeper Noel Valladares, the captain who will be 37 when Honduras takes the field in Brazil.
Midfielders Wilson Palacios, who plays for English Premier League side Stoke City, and Roger Espinoza, who is with 2013 English FA Cup winners Wigan, provide the team's creativity.
The attack features New England Revolution forward Jerry Bengtson, who scored nine goals in qualifying, and 31-year-old veteran Carlo Costly, who has netted 30 times in 68 matches for the national side, seven of them in qualifying for the 2014 World Cup.
Costly, whose father Anthony was a defender on the 1982 Honduran World Cup side, has played for 10 clubs over the past eight years, including stops in China, England and the United States.