12.06.2015 08:00 h
Optimist Barrow puts Gambia before Sweden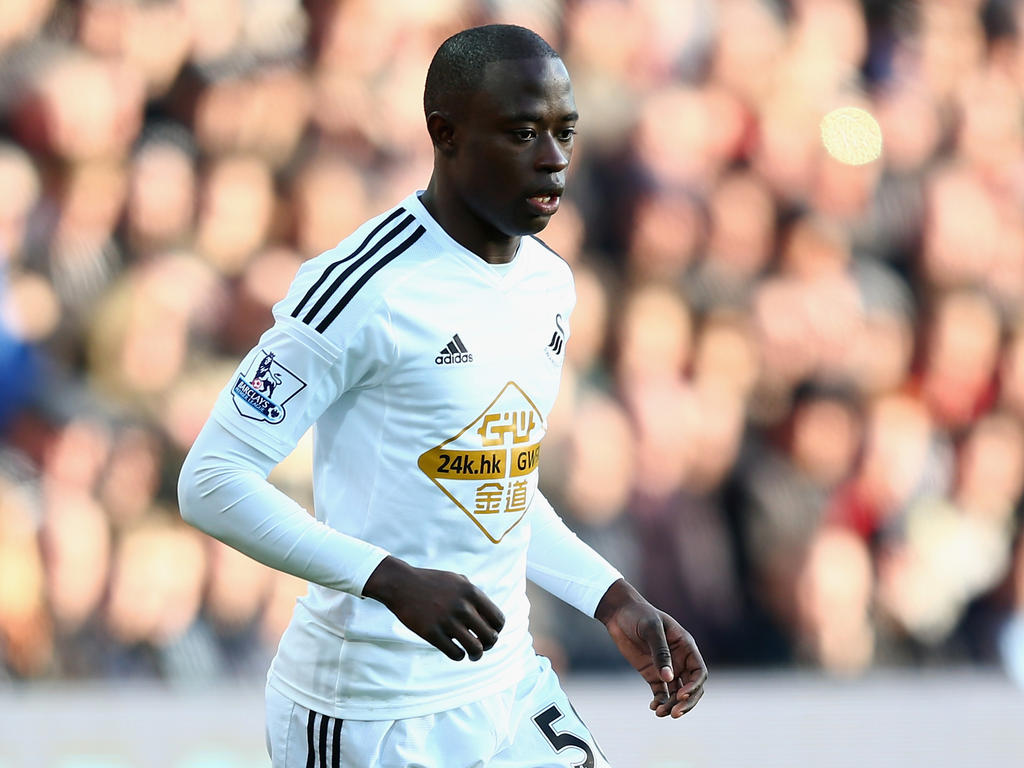 getty, Michael Steele
Swansea City winger Modou Barrow believes so passionately in the potential of African football lightweights Gambia that he turned down the possibility of playing with Swedish superstar Zlatan Ibrahimovic.
Born in west Africa 22 years ago and a resident of Sweden from 11, the English Premier League footballer had options when it came to international allegiance.
He chose the Gambian Scorpions and the first indication as to whether he made a wise decision comes Saturday in Durban, where they face South Africa in a 2017 Africa Cup of Nations matchday 1 qualifier.
Few outside Gambia give Barrow and his team any chance of shocking Bafana Bafana (The Boys), who are ranked 91 places higher in the world rankings.
But the Scorpions know South Africa have won only once in seven outings this year and do not consider a home victory a foregone conclusion.
"Although Sweden have some great players like Zlatan, I want to be part of a Gambian side that creates history," explained Barrow.
"Our aims are to reach the finals of the Africa Cup of Nations and the World Cup."
That is supreme optimism given that the tiny coastal state surrounded by Senegal have never won an away Cup of Nations match.
Five draws and 14 losses and nine goals scored and 35 conceded is hardly a record to trigger palpitations among the South African squad.
But midfielder Mustapha Carayol from English second-tier club Middlesbrough believes a new team under new Swiss coach Raoul Savoy are capable of creating a more successful future.
"Qualifying from a group including South Africa and Cameroon is a major challenge, but not an insurmountable one," he stressed.
"Even if we do not top the final table, our intention is to do our best and make every Gambian football supporter proud of us."
Barrow and Carayol debuted for the Scorpions in a 1-1 midweek friendly draw with Uganda in Kampala and another newcomer, Omar Jagne, grabbed the late second-half equaliser.
While warm-up results can be misleading, holding far higher-ranked Uganda will give a timely morale boost to Savoy and his squad.
"We are not the group favourites -- that role is shared by Cameroon and South Africa -- but we are ready to exploit any slip-ups they make," promised the 42-year-old handler.
"I am building a team and Barrow and Carayol are not the only new faces. There is no shortage of talented Gambian footballers spread around the world."
The former Ethiopia, Swaziland and Central African Republic coach included players from various countries in Africa and Europe and Asia and the United States for the Bafana game.
Savoy says he possesses a good knowledge of South African footballers and coach Ephraim 'Shakes' Mashaba, who admits to knowing "very little" about the Gambians.
"While every coach begins a game dreaming of victory, even a draw in South Africa would be a great result for us," added the Gambia coach.