14.06.2016 18:54 h
Mixed fortunes of five Asian-owned English clubs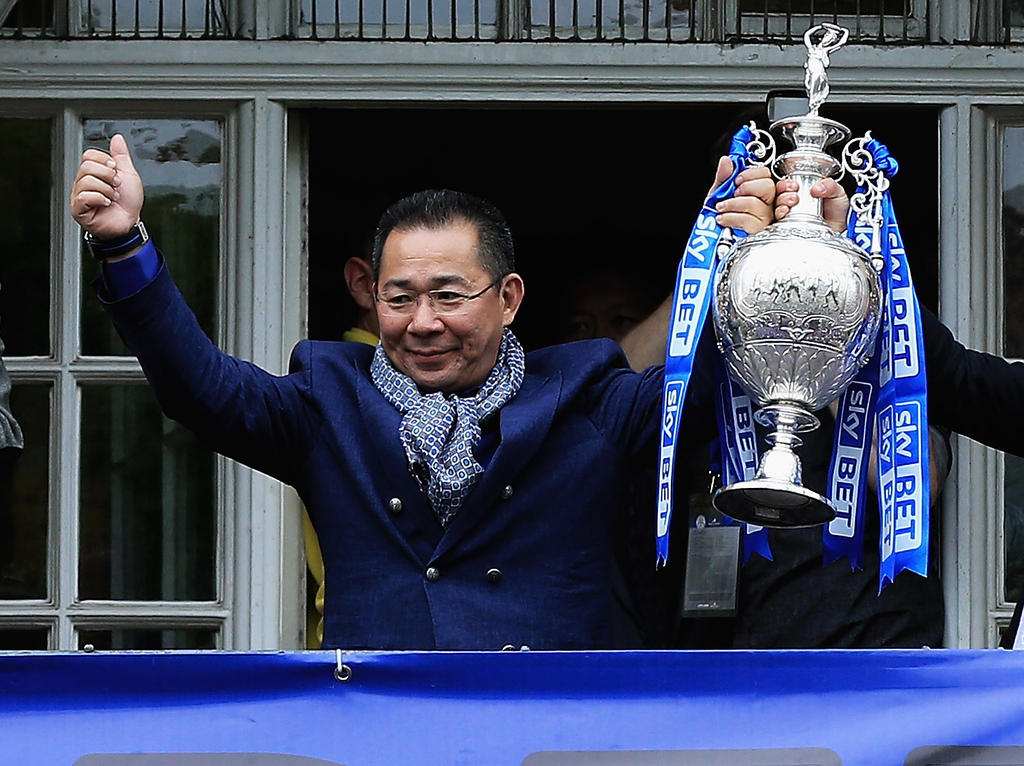 getty, Matthew Lewis
Examination of the varying fortunes of five Asian-owned English football clubs, following Aston Villa's £60 million ($87 million, 77.6 million euros) sale to Chinese businessman Tony Xia Jiantong was confirmed on Tuesday:
Leicester City - Vichai Srivaddhanaprabha (Thailand)
The biggest success story among Asian owners, Vichai Srivaddhanaprabha presided over the greatest rags to riches fairytale in the history of football when his 5,000-1 shots sealed the Premier League title earlier this month. After paying £39 million for the club in 2010, Thailand's King Power duty-free shopping magnate has earned a reputation as a quiet, shrewd investor who has eschewed controversy. "We are a small team and I spent small money," he said at a team reception in Bangkok recently. "We are like a family, I treat everyone in the team like my family."
Cardiff City - Vincent Tan (Malaysia)
Malaysian billionaire Tan has had an eventful six years as the owner of the Welsh capital club. His biggest controversy was changing the shirt colour of a club nicknamed The Bluebirds from blue to red, because it is associated with good fortune in Asia. Promotion to the Premier League was achieved in 2013 but things soon went awry with the suspension of the club's head of recruitment Iain Moody for "overspending" on players. He was replaced by a 23-year-old Kazakh on work experience, who then had to leave because of visa issues. A few months later manager Malky Mackay was also fired and Cardiff were relegated after one season in the top flight.
Blackburn Rovers - Venky's (India)
The 1994-95 Premier League champions were in 2010 bought by the Indian poultry farming giants VH Group under the name Venky's London Limited for £23 million. They sacked manager Sam Allardyce and replaced him with Steve Kean, but soon reported a pre-tax loss of £18.6 million in the year to June 2011 and were relegated at the end of the following season. They have languished in the Championship ever since and were last year placed under a transfer embargo for breaching Football League financial fair play rules with losses continuing to mount.
Queen's Park Rangers - Tony Fernandes (Malaysia)
AirAsia billionaire and West Ham fan Tony Fernandes originally wanted to buy the east London club, but when an attempt fell through, he looked instead for a west side story with QPR and acquired a majority shareholding from Formula One supremo Bernie Ecclestone three months after they had been promoted back to the Premier League in 2011. He soon sacked manager Neil Warnock after a run of eight matches without a win, replacing him with Mark Hughes who only survived the drop on the final day of the season. Hughes was then ousted for Harry Redknapp who couldn't fare any better and they were relegated in April 2013. Sports-mad Fernandes also dabbled in Formula One unsuccessfully with the ill-fated Caterham team.
Birmingham City - Carson Yeung (Hong Kong)
Hairdresser-turned tycoon Carson Yeung was little known before his emergence in English football when he took control of Birmingham City in an October 2009 £81 million takeover from David Sullivan and David Gold, now the co-owners of West Ham. It began to unravel when the club were relegated in 2011, just three months after winning the League Cup at Wembley. In March 2014, Yeung was found guilty in Hong Kong of the criminal laundering of HK$721 million ($93 million, 83 million euros) and jailed for six years, though he was released last year on bail pending an appeal. He stepped down from all roles in Birmingham International Holdings but retains a majority shareholding in the Hong Kong company that still nominally owns the club, though it is now in receivership.