11.10.2017 14:15 h
Spurs must match Kane's ambitions - Anderton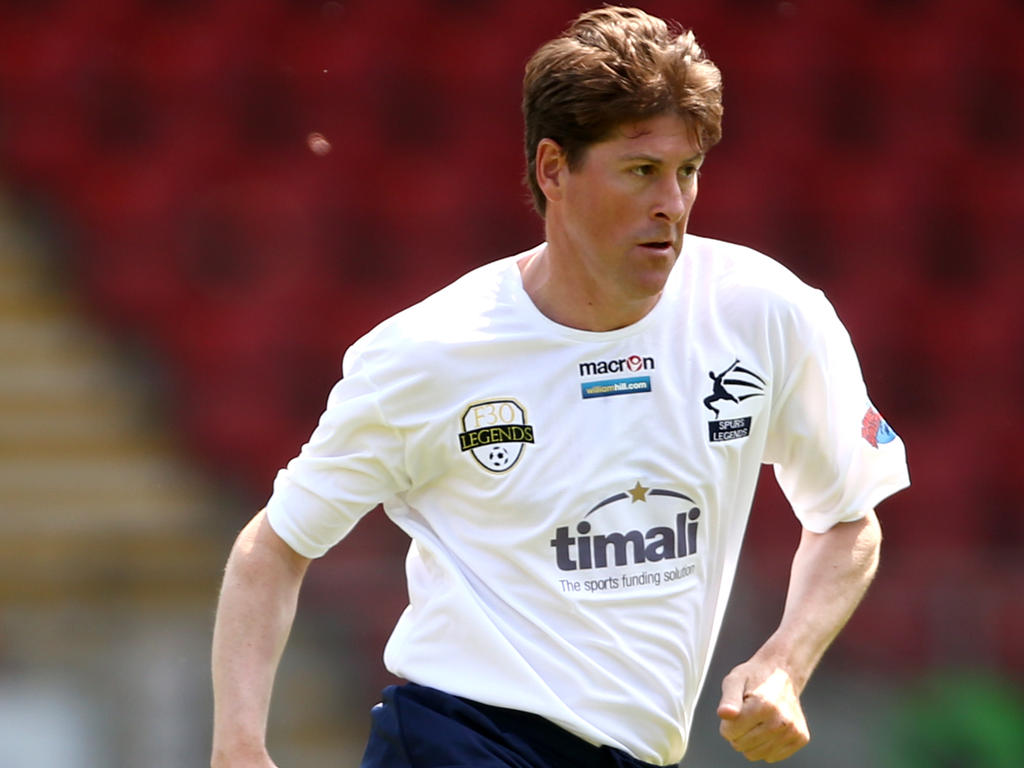 getty, Jordan Mansfield
Harry Kane will only stay at Tottenham Hotspur if the club are ready to match his ambitions and brave enough to reject wealthy suitors, according to former Spurs and England midfielder Darren Anderton.
Tottenham have shown a willingness to sell star players in recent years, with Gareth Bale, Luka Modric, Dimitar Berbatov and Michael Carrick all departing for just over £150 million ($198 million, 167 million euros) combined.
Kane alone would likely top that in today's inflated transfer market but the north London club are adamant their prized asset, reared through their academy, is not for sale.
The 24-year-old was the only Englishman named on a 30-man shortlist to win the Ballon d'Or this week, having scored 43 goals in 37 matches this year.
European champions Real Madrid signed Modric and Bale in 2012 and 2013 and will get a closer look at Kane when Spurs head to the Santiago Bernabeu next week for the first of two Champions League group-stage ties.
Anderton believes it is up to Tottenham to ensure Kane never returns to seal a transfer.
"You hope he's Tottenham through and through," Anderton said. "The way he plays and the way he acts, it certainly looks like he's happy where he is and hopefully he doesn't forget that.
"I think he'll want to complete his journey at Tottenham. He'll want to play in that new stadium and he'll want to be part of the Tottenham team that wins the league.
"But the club have got to go with him on that. If the offer comes in from, say Real Madrid, it will be up to Spurs to turn it down. If you look at his age, his talent, the way he is, he's got to be worth around £150 million, even £200 million now."
Anderton also said he is backing Kane to be made permanent England skipper.
"I think Harry Kane is that sort of player for Tottenham and England, and with him having the captaincy, it will take him even further forward.
"He's still young but I think the players look up to him. I think he would be a good pick."