26.05.2023 16:56 h
Allardyce won't rule out return even if Leeds go down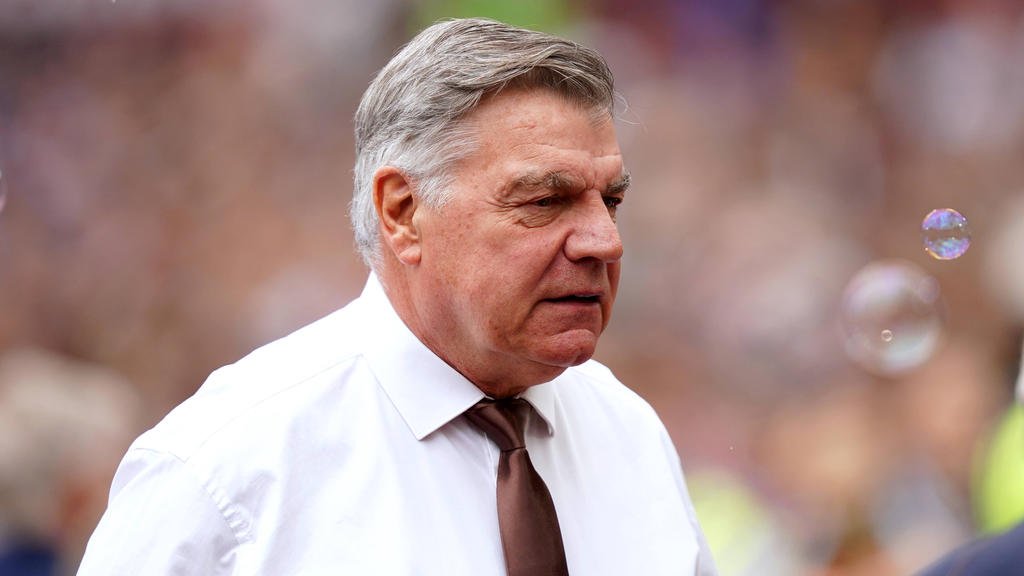 IMAGO/John Walton
Sam Allardyce has refused to rule out returning as Leeds boss next season even if the Premier League strugglers are relegated after Sunday's "live or die" clash against Tottenham.
Allardyce has been in charge for Leeds' past three matches after replacing the sacked Javi Gracia until the end of the season.
But the former England coach has been unable to stop the Yorkshire club's slide towards the Championship.
Regardless of their result at Elland Road this weekend, Leeds' three-year stay in the Premier League will be over if fourth-bottom Everton beat Bournemouth.
Allardyce's side, second from bottom, are behind Leicester on goal difference and trail Everton by two points.
The former Newcastle, Everton and West Ham boss had been out of football for two years before accepting Leeds' offer to return.
The 68-year-old plans to discuss his future with the Leeds' hierarchy once the season is over.
"That's to be decided at the end. It's always been a case of we will discuss whatever we need to discuss at the end of the season based on where we are," Allardyce said Friday.
"Also based on what I think the club needs to go forward and based on what the club thinks and if that's aligned with each other, then we'll wait and see.
"But that discussion, it doesn't happen in a morning or one day, it happens over a period of time and I just hope that we're talking on a very positive nature on Monday morning and I have a hangover."
Allardyce has collected just one point in his first three games, but he insists the team spirit is better than when he arrived.
"I've loved the mood and loved the application. We're going to live or die on Sunday in terms of the result," he said.
"We trained here at Elland Road for three days building up to the game. Familiarity, it's all about this arena on Sunday with obviously the fantastic atmosphere that will go with it."