25.10.2013 16:21 h
Football: Rooney revival all his own work - Moyes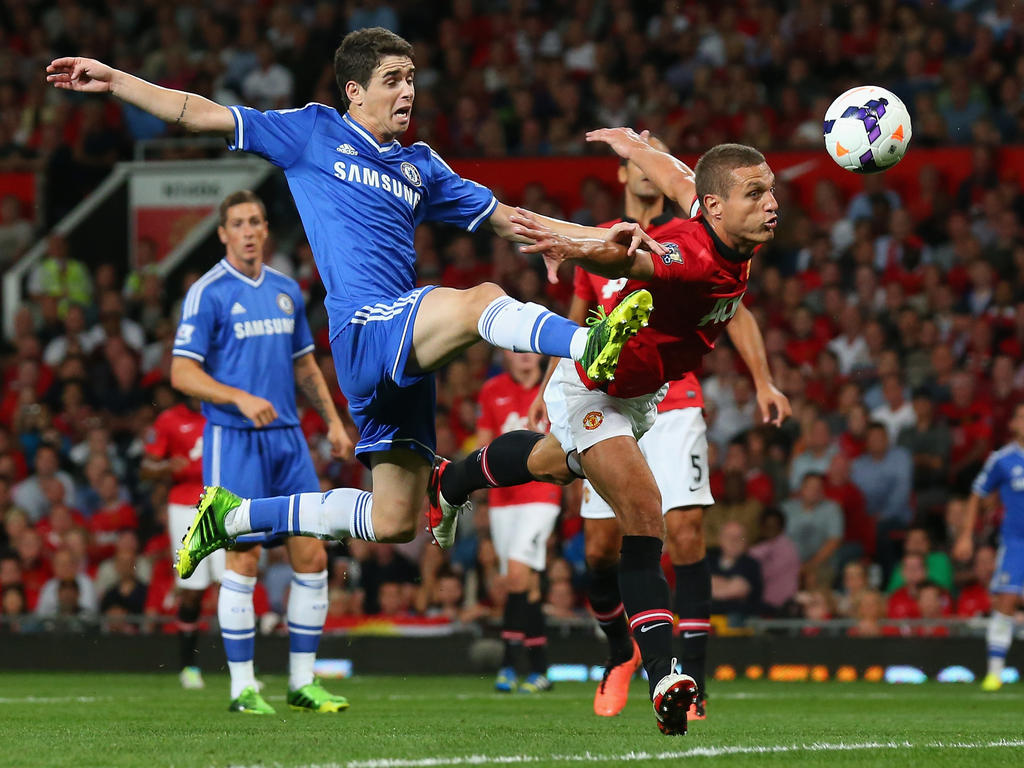 getty, Alex Livesey
Manchester United manager David Moyes believes Wayne Rooney has only himself to thank for his impressive start to the season.
Rooney's pre-season was shrouded in uncertainty, with retired United manager Alex Ferguson claiming he wanted to leave Old Trafford as the England striker was the subject of a string of failed bids from Chelsea.
Ferguson has subsequently stated Rooney would have played on a regular basis at the end of last season if he was producing the form he is currently showing.
Rooney, 28 on Thursday, has scored five goals for United this season and praised Moyes's methods and philosophy after the 1-0 Champions League win over Real Sociedad in midweek, having started his career under the Scot when they were both at Everton.
Doubts about Rooney's future are set to continue until such time as he signs a new deal given his current contract expires at the end of next season.
But while Moyes was not able to offer any update on Rooney's contract, he said he'd been delighted with the striker's recent form.
"I don't think it's me or anyone else, it's Wayne Rooney," Moyes told a news conference on Friday.
"He was the one that had to make sure he's the best he can be, in the best condition he can be, and he's made sure he's done that.
"He's got himself in good nick, his talent is unquestionable, physically he's very good, mentally he's in a good place and his form's been very good.
"I don't know if there's any more been said (about Rooney's contract) but you can see on the pitch he's playing very well.
"It's been great working with Wayne because he's an excellent footballer. I get asked the questions every week but I've told you from day one that he's been great.
"His training's been great, he was very good in the game in midweek and we want his form to continue, for him to keep scoring goals and I'm pleased with the way Wayne's doing.
"He's a big plus for us just now."
Jonny Evans and Phil Jones have played at centre-back for United's last two matches, a 1-1 draw against Southampton and the win over Sociedad, in the absence of Rio Ferdinand and Nemanja Vidic, who both remain doubtful for the English champions Premier League match at home to Stoke on Saturday.
United's defensive issues have been brought into sharper focus by problems at the other end of the field, where they have managed just 11 goals in eight Premier League matches so far this season.
They are now an unusually low eighth in the table and are eight points adrift of league leaders Arsenal.
But Moyes, who is likely to welcome back star striker Robin van Persie against Stoke following a toe injury, feels Evans and Jones were looking solid.
"They're good young players but they're England internationals (Jones) and Northern Ireland internationals (Evans). "They're well experienced.
"You know if you're not scoring bundles of goals you have to make sure you're not conceding any and the last couple of games we haven't done too badly.
"We conceded in the 90th minute against Southampton and obviously we kept a clean sheet the other night and we're pleased about that.
"It's a big part of the game that you don't want to concede any goals but in the same breath we would like to score more so we're not putting ourselves in that position," Moyes added.