04.05.2014 20:36 h
Football: Juve top of their game as challenge of Europe awaits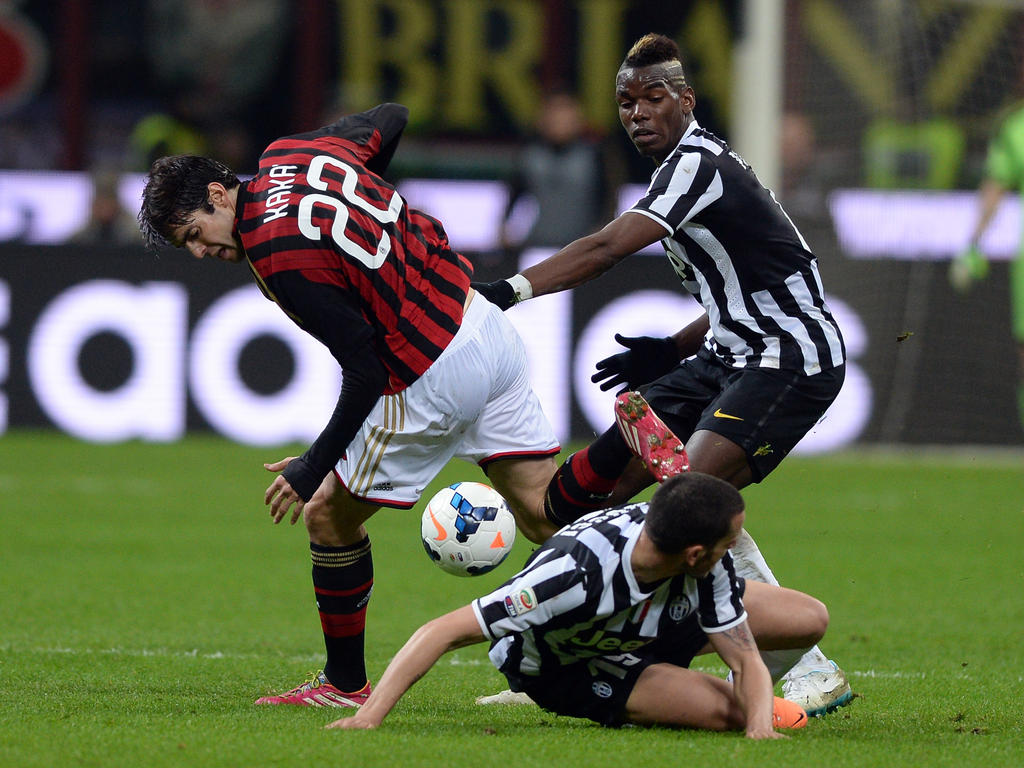 getty, Claudio Villa
Juventus underlined their status as Italy's top side by claiming a 30th Serie A title on Sunday, but after another rollercoaster season a feeling of unfinished business and doubts over the club's future direction lingers.
Juventus's third successive scudetto was their first such feat since a five-season winning streak in the 1930s, and came with three games to spare and a week ahead of a much anticipated clash with Roma.
Their closest challengers handed the title to Juve on Sunday by suffering a shock 4-1 defeat to Catania.
"After the five-title winning streak, this is a feat that no other great Juve sides had achieved," Juve coach Antonio Conte said.
Club CEO Beppe Marotta heaped praise on the 44-year-old coach: "It's an extraordinary and unique achievement.
"We said and knew that it would be a difficult season, but we were able to count on a superb coach and team who had great hunger and motivation to achieve this third title."
Yet the Old Lady's success comes with the bitter aftertaste of what might have been.
Having crashed out of the Champions League at the group stages, Juve then let a possible Europa League title slip from their grasp.
With the May 14 final being held at Juve's Turin stadium, the Serie A giants had plenty of reason to believe they could walk off with a domestic and European title.
But a 2-1 defeat to Benfica in Lisbon proved fatal to Juve's second leg hopes in Turin, where Conte's men dominated in a scoreless draw but failed to score the single goal that could have given their season a much brighter complexion.
Conte faced criticism for fielding a full-strength side ahead of a 3-1 league win over struggling Sassuolo last Monday, three days ahead of their crucial Europa League semi-final decider against Benfica.
Whether Conte will be given the funds required to buy the world class players needed to compete with the likes of Real Madrid, Manchester United and Manchester City, Chelsea and Bayern Munich remains to be seen.
And current speculation suggests Juve will struggle to resist the overtures, and the millions of euros on offer, from some of Europe's big spenders for highly-rated midfielder Paul Pogba, less than two years after the Frenchman arrived on a free transfer from Manchester United.
Marotta, meanwhile, suggested Conte would be given the necessary resources.
"It's our duty to build on what we've got every summer, and we'll also do this this year, with great shrewdness whilst also remaining in line with financial fair play and the club's financial guidelines."
This season, despite their reliance on an almost unchanged 3-5-2 formation that has fared miserably in Europe, the Bianconeri have been the best in a championship which, some critics argue, lacks quality in depth.
When Juventus triumphed last season, they had relied largely on the goals of Chilean offensive midfielder Arturo Vidal, their top scorer in 2012-13.
Vidal remains a pillar for Juve, but this season the contribution of Argentinian Carlos Tevez (19) and Spaniard Fernando Llorente (15), who combined have scored 34 of Juve's 75 goals prior to Monday's match against Atalanta, has been decisive.
The pair share another, less enviable particularity in that neither are likely to travel to Brazil for the World Cup with their respective sides Argentina and Spain.
Tevez has made light of his expected omission and seems to have settled well into life under Conte, a coach in whom he sees similarities with his former manager at Manchester United, Alex Ferguson.
"I think he's already on a par (with Ferguson)," Tevez told Sky Sport last month.
"He's got everything and shows it in every game and in every competition he's involved in. He's a top, top coach."
Under Conte, Juve lost only one game in 2011-2012 and that was a 2-0 defeat to Napoli in the Cup final.
This season the Bianconeri, with three games remaining, have suffered defeat only twice -- a 4-2 reverse at Fiorentina and a 2-0 defeat away to Napoli -- and been held to a draw only three times.
Even Roma coach Garcia had to admit: "They are accustomed to winning in Italy."
But he added: "We learned a lot this season, but need to end the campaign better. Not only do the fans expect more next season, but so do I and the players."