14.06.2014 16:04 h
Five memorable World Cup headers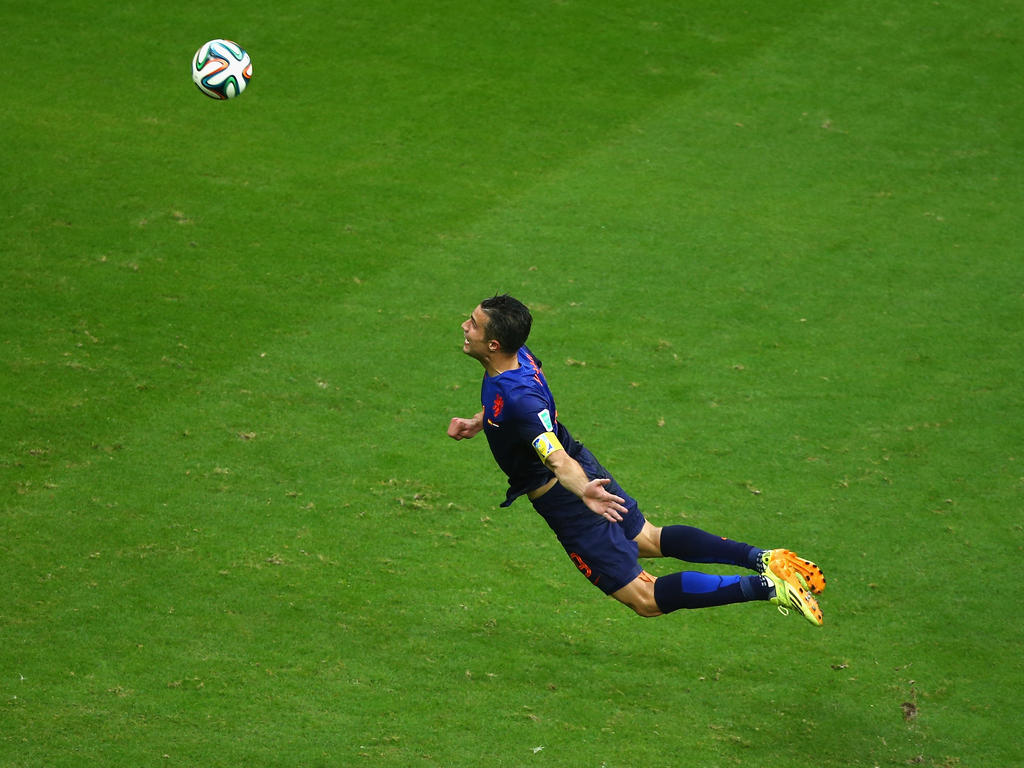 getty, Jeff Gross
Robin Van Persie's flying strike in Holland's 5-1 demolition of Spain has been hailed as one of the greatest headers in World Cup history.
Here we look back on some memorable predecessors:
Geoff Hurst, 1966: Not a spectacular effort as Hurst was left completely unmarked by the West German defence. But the Wembley nod-in from Bobby Moore's cross made history as the first leg of the only World Cup final hat-trick, helping England to a 4-2 win.
Pele, 1970: Pele's giant back-post leap to meet Rivelino's cross set Brazil on their way to a 4-1 final triumph over Italy. His celebratory jump into the arms of Jairzinho has become one of the abiding images of the greatest final ever.
Yordan Lechkov, 1994: The balding Bulgaria midfielder sealed one of the great upsets of World Cup history with his long-range diving header, 12 minutes from time in his side's 2-1 win quarter-final win over Germany in Giants Stadium, New York.
Zinedine Zidane, 1998: French maestro outjumped Leonardo at the near-post to power in a corner for the first of two headers he scored in Les Bleus 3-0 final defeat of Brazil. His 2006 final headbutt of Marco Materazzi may prove to be the header he is remembered most for.
Carles Puyol, 2010: The Barcelona defender's mighty leap to meet Xavi's corner was enough for Spain to clinch a 1-0 semi-final win over Germany and clear the biggest obstacle on the path to the country's first World Cup victory.
AFP