19.04.2015 16:38 h
Tevez chicken dance fuels Boca move rumours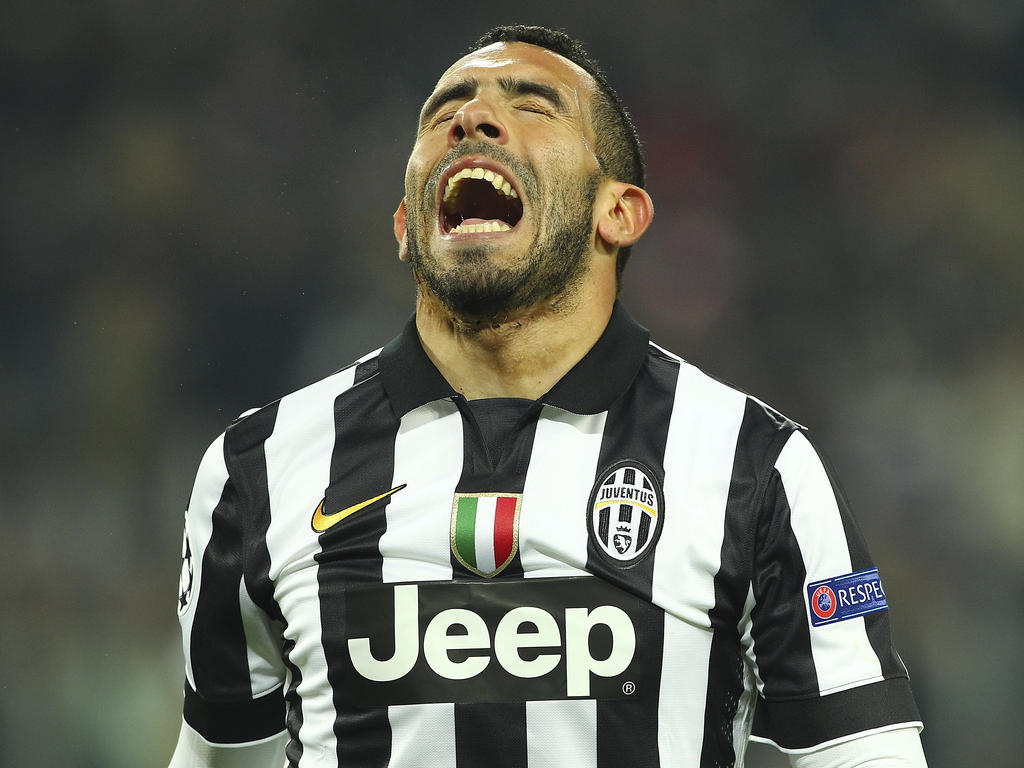 Carlos Tevez has left doubts hanging over his future at Juventus despite coach Massimiliano Allegri's belief the Argentinian star will honour his contract with the Turin giants.
Tevez took his Serie A goals tally to 18 for the season with Juve's opening goal in a 2-0 home win over Lazio which stretched their lead to 15 points at the top of the table with seven games remaining.
But a celebratory 'chicken dance' -- which he first performed while playing for Argentinian giants Boca Juniors against bitter rivals River Plate in 2004 -- as well as comments by Boca president Daniel Angelici earlier this week claiming Tevez wanted to return to the club ahead of next season, have left fans wondering.
Angelici set the rumour mill spinning earlier this week when he claimed Tevez would quit Juventus a year before his contract expires, in June 2016, to return to Boca, where he came through the youth ranks.
He was quoted by Gazzetta dello Sport as saying that Tevez's "idea is to return, after so many years away, wear our shirt and play for two or three years"
Angelici added: "He wants it and his family want it. In the space of a year and a half, a lot of things can change. But right now, that's his idea."
Tevez told reporters after the game: "There's a lot of talk about me right now, but all I want to focus on is Juve. We are in great form and it's not the right time to discuss my future."
But he added: "When I make a decision about my future, the fans will be the first to know."
Tevez has already admitted he will finish his career at Boca, saying: "I've already said I want to retire wearing a Boca shirt, it's my dream as well as my family's."
But a return to Argentina at this stage would be surprising for a player who, at 31 years old, "still has plenty to offer to European football", according to Juventus coach Allegri.
Since joining the Old Lady in time for the 2013-2014 season, Tevez has revived his career having endured a turbulent end to his three-year spell at Manchester City.
While piling up the goals for Juve, Tevez has earned a recall to the Argentina squad. He has also been instrumental as Juventus continue their quest to reach the latter stages of the Champions League for the first time in over a decade.
On Wednesday, Juventus will book their place in the semi-finals if they secure a draw away to Monaco in the second leg of their quarter-final.
Juventus have been keen to keep a lid on any transfer talk concerning Tevez, who has scored 26 goals in all competitions this season.
"Talking about transfers right now doesn't make sense," said Allegri after Saturday's win. "Tevez is focused, I think we will stay with us because he likes it here and he still has so much to offer football in Europe."
The Argentinian claimed his celebratory chicken dance on Saturday was a "promise to friends" but it did little to quell rumours of his return to Boca.
Tevez performed it 11 years ago after scoring for Boca against River Plate in the semi-final of the Copa Libertadores -- South America's Champions League equivalent -- and both clubs will soon face each other in the last 16 of the competition.
Tevez said the celebration "had nothing to do with the upcoming game.
"I celebrated like that because I had made a promise to some friends, and I'll do the same if I score at Monaco."