05.06.2015 08:05 h
Form guide to the 2015 FIFA Women's World Cup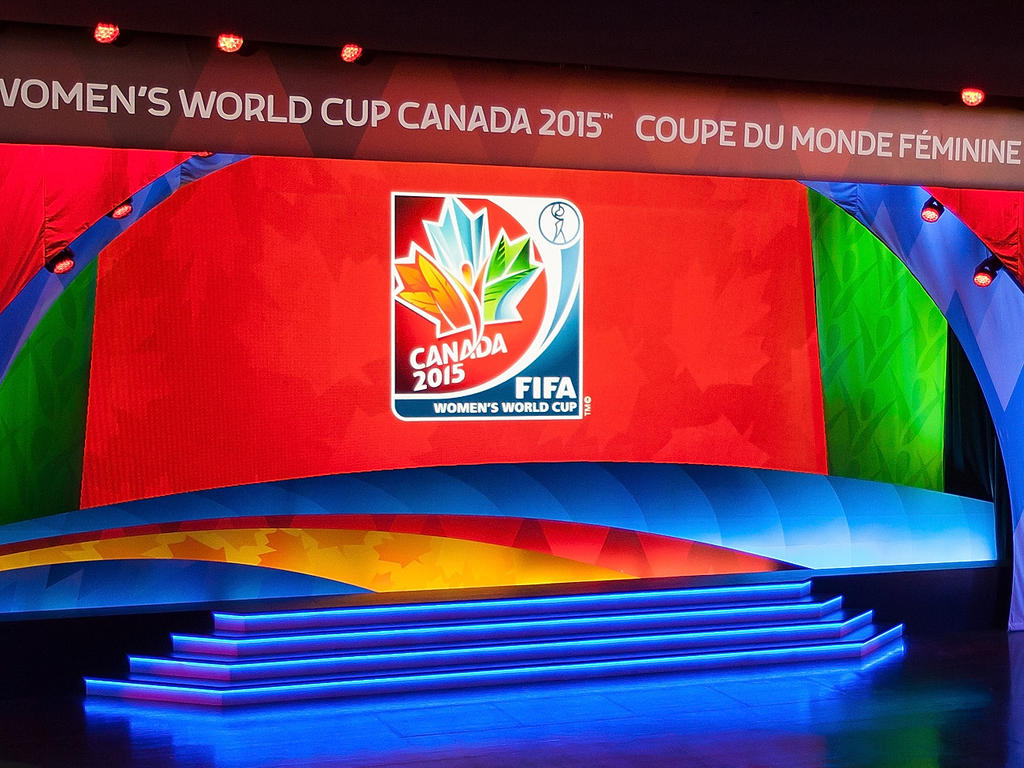 getty, Francois Laplante/FreestylePhoto
Group-by-group form guide to the 2015 FIFA Women's World Cup to be held in Canada from June 6-July 5:
Group A
CANADA, CHINA, NEW ZEALAND, NETHERLANDS
As hosts Canada are the team to beat in Group A with a nation behind them as they bid to advance to the knockout rounds after finishing bottom of their group in Germany four years ago. The highest ranked team in their group at eighth, Canada won bronze at the 2012 Olympics, but as hosts did not have any qualifying games to test their squad. A 1-0 World Cup tune-up win over England on May 30 provided a boost. Their leading challenger should be China, who failed to qualify for the 2011 edition and booked their spot by finishing in the top four of the Asian Football Confederation Women's Asian Cup. The Chinese however failed to win any of their matches in the Algarve Cup, a warm-up tournament, last March, and lost 2-1 to Canada in a friendly, and England by the same score this year. The Netherlands will be competing in their first world tournament, while Oceania champions New Zealand are competing in their fourth and are ranked 17th.
Group B
GERMANY, IVORY COAST, NORWAY, THAILAND
Two-time winners Germany are the number one ranked team and should have few problems in this group as they bid to follow in the footsteps of their men's team. The reigning European champions have had some injury worries and will be without FIFA Women's World Player of the Year Nadine Kessler, but will be up against 1995 winners Norway, ranked 11, who were runners-up to the Germans at Europeans in 2013. Their seventh world campaign was preceded by a third-place finish in the Algarve Cup in March and friendly wins over Brazil (4-0), and Switerland (3-1), the latter on artificial turf which will feature in Canada. They will open against debutants Ivory Coast, bronze medallists at the 2014 African Women's Championships, with another team of newcomers Thailand, who scraped into the tournament by beating Vietnam in the Asian qualifer play-offs, completing the group.
Group C
JAPAN, SWITZERLAND, CAMEROON, ECUADOR
Holders Japan are the team to beat in this group in which they are up against three World Cup newcomers in Switzerland, Cameroon and Ecuador. The Japanese have competed in every World Cup since the first in 1991 and lifted the title for the first time in Germany four years ago when they beat the United States in a dramatic penalty shootout. The Japanese went on to take silver at the 2012 Olympics and won the Asian Cup for the first time in 2014. Ranked fourth in the world, the Japanese take on 19th-ranked Switzerland first, who topped their European qualifying. South American side Ecuador booked their World Cup spot through play-offs and are ranked just 48th. African championship runners-up Cameroon, whose strength is their defense and their solid goalkeeper Annette Ngo Ndom, are ranked 53rd.
Group D
USA, AUSTRALIA, SWEDEN, NIGERIA
As two-time World Cup winners, the USA are up there among the tournament favourites once again after winning the Gold Cup for a seventh time last year. The USA have never failed to reach at least the semi-finals, and were runners-up in Germany four years ago. Ranked second in the world, they also won the Algarve Cup warm-up tournament in March, beating France 2-0. Australia, Sweden and Nigeria however have the experience which could push the USA. The 10th-ranked Australians were knocked out in the quarter-finals of their last two World Cup. Sweden are ranked fifth with 33rd-ranked Nigeria having their work cut out to get through the group despite winning nine of the last 11 African championships.
Group E
BRAZIL, SOUTH KOREA, SPAIN, COSTA RICA
Despite lacking their previous flair, Brazil should have no problems making it out of Group E. The Brazilians are the reigning six-time Copa America champions and are ranked seventh in the world. They have seasoned veterans with five-time FIFA Women's World Player of the Year Marta, playing alongside Cristiane, goalkeeper Andreia and midfielder Formiga. South Korea's star striker Park Eunsun will be hoping to lift the Asian side who are competing in their second World Cup and first since 2003. The 18th-ranked Koreans, failed to win a match in their previous World Cup appearance and qualified by finishing fourth in the 2014 Asian Cup. Debutants Spain and Costa Rica will be hoping to cause some upsets. The Costa Rican men had a stunning run a year ago in Brazil, and their women will hoping to emulate that performance after finishing second in the CONCACAF Women's Gold Cup.
Group F
FRANCE, ENGLAND, COLOMBIA, MEXICO
France and England, two teams who marched undefeated through their qualifying rounds, will go head to head in Group F. France, ranked third, finished fourth in the last World Cup, knocking out England at the quarter-final stage, and are favourites to advance past the group stage. The French have been building momentum since advancing unbeaten through qualifying followed by last October's first-ever 2-0 friendly victory over Germany in Offenbach. Despite finishing runners-up to the United States in the Algarve Cup they continued their preparations with a 1-0 friendly win over Canada last month. England will be playing their fourth tournament, reaching the quarter-finals in 1995, 2007 and 2011. Copa America runners-up Colombia will be hoping to cause some upsets while CONCACAF side Mexico, who lost 5-1 to the USA in a pre-tournament friendly this month, will have their work cut out in this group.