17.06.2015 12:37 h
Five-star Brazil face U-20 final with Serbia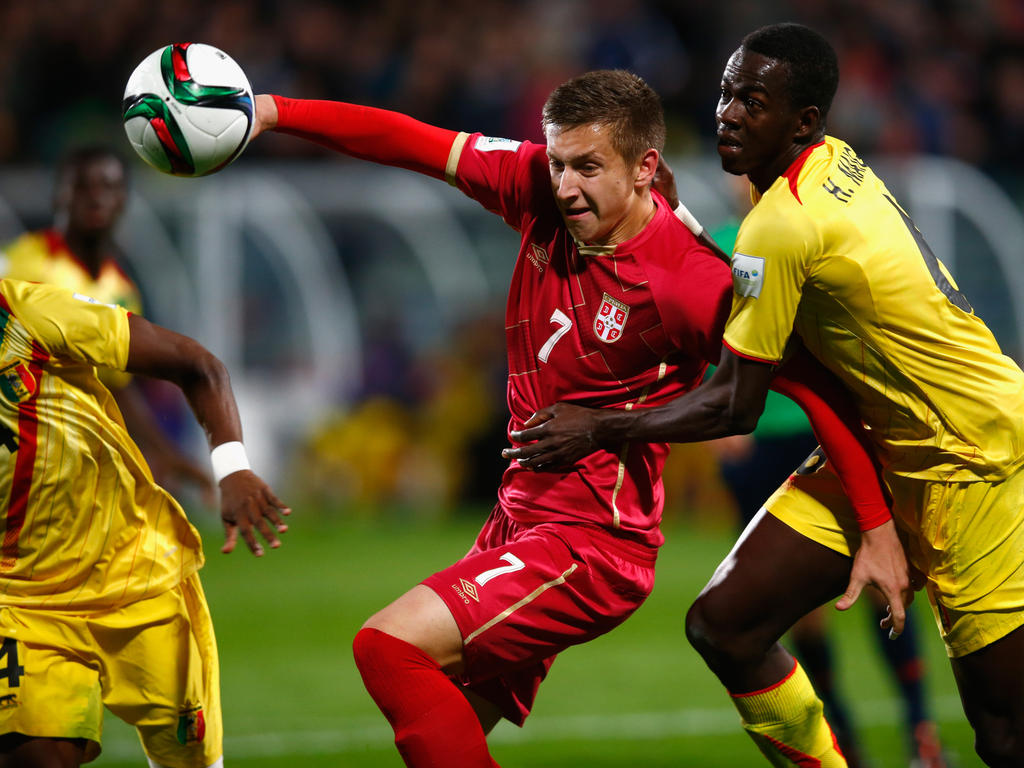 Five-time champions Brazil trounced Senegal 5-0 on Wednesday to set up a FIFA Under-20 World Cup final against Serbia, who edged past Mali 2-1 with a late winner.
Brazil outclassed Mali to reach the decider of the tournament in Auckland on Saturday, giving them the chance to equal arch-rival Argentina's record of six youth trophies.
Serbia have not reached the final since 1987, when they played under the name Yugoslavia, and had to battle past Mali team in a fast-paced match.
It was an emphatic return to form for Brazil, whose coach Rogerio Micale admitted they were lucky to stay in the tournament after advancing on penalties following 0-0 draws in their previous two matches.
Micale said the performance against a well-drilled Senegal was a huge confidence boost for his players going into the final.
"Our team has reinvented themselves in this match," he said. "Both our defence and offence have been amazing."
The Samba Kings turned on the style with four first-half goals, then cruised home against a 10-man Senegal with Marcos Guilherme scoring his second of the match 12 minutes from time.
While delighted to rediscover their attacking prowess, Brazil have also not conceded a goal in four matches and will go into Saturday's final as heavy favourites to take the title.
They took just four minutes to impose themselves against Senegal, when defender Andelinou Correa scored an unlucky own goal trying to flick Joao Pedro's cross clear with his heel.
Brazil doubled their advantage three minutes later when Gabriel Jesus made a run from the half-way line then fed the ball through for Guilherme's point-blank shot.
Boschilia made it three on 19 minutes, pouncing for a simple tap-in when goalkeeper Ibrahima Sy failed to control Juan Carlos' goalmouth cross.
Senegal's woes continued when Jorge waltzed through their defence for a fourth, then their defender Eli Cisse was sent off just before the break.
Guilherme completed the rout when he latched onto a Boschilia cross late in the second half.
Serbia cruised to a 2-0 win over Mali in the group stages but were not given an easy ride in semi-final, despite Andrija Zivkovic putting them ahead in the fourth minute.
Zivkovic, 18, the youngest player to ever earn a senior cap for Serbia, outpaced the Mali defence before calmly slotting past the keeper.
Youssouf Kone equalised for the Africans five minutes from half time with a screaming left-foot shot from long range that caught Serbia totally unprepared.
Souleymane Diarra almost had another with a similar effort just a minute later but this time goalkeeper Predrag Rajkovic got a fingertip to the ball.
Mali dominated the second half but could not convert their chances and the match went to extra time, with Ivan Saponjic heading the winner in the 101st minute.
After Serbia won a corner, Saponjic leapt up to redirect Milos Veljkovic's looping header into the top of the goal.
Mali's composure crumbled and Kone was sent off for a second bookable offence, resulting in players surrounding the referee and ending their campaign on a sour note.