22.06.2015 22:32 h
50,000 greet Serbia's U-20 World Cup winners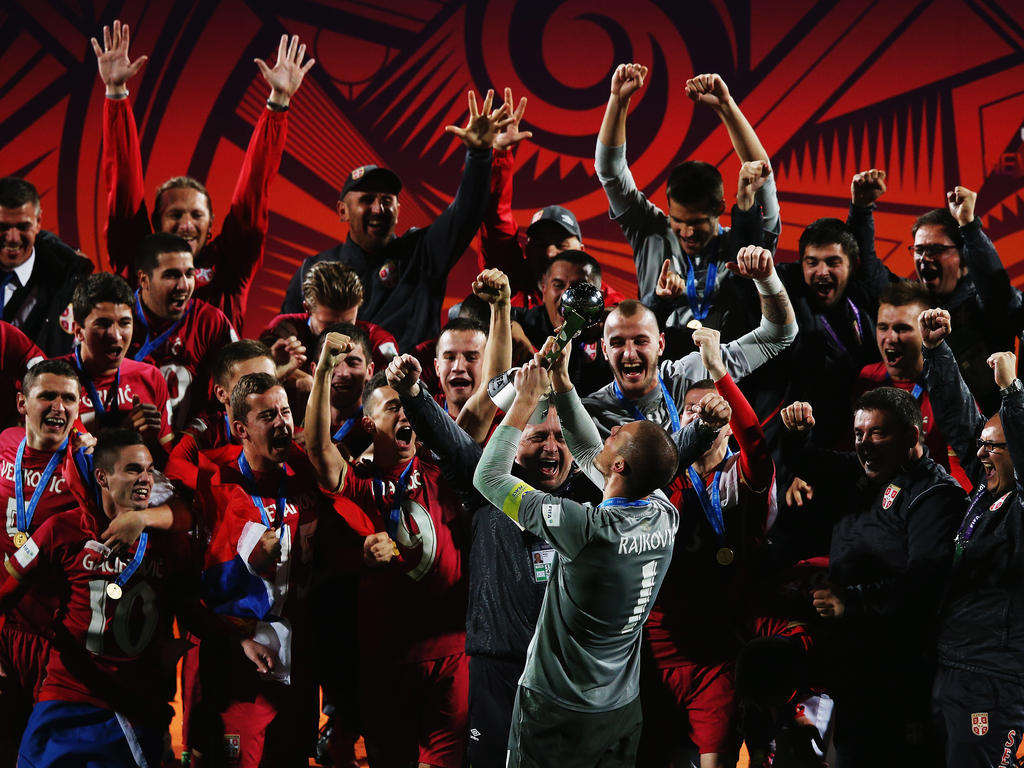 Some 50,000 people gathered Monday in downtown Belgrade to greet Serbia's FIFA Under-20 World Cup winners on Monday.
Chanting "Champions! Champions!" the crowd cheered the team that appeared at the balcony of Belgrade City Hall, a place where Belgraders traditionally greet Serb winning athletes.
"I love you Serbia!" said player Andrija Zivkovic, as the crowd went wild after being showed the trophy.
"Our dream has come true," Serbia's U20 team coach Veljko Paunovic said.
Serbia on Saturday pulled off a historic 2-1 extra time defeat of favourites Brazil in the final of the FIFA U20 World Cup in Auckland.